Sgt. Ronald P. Peary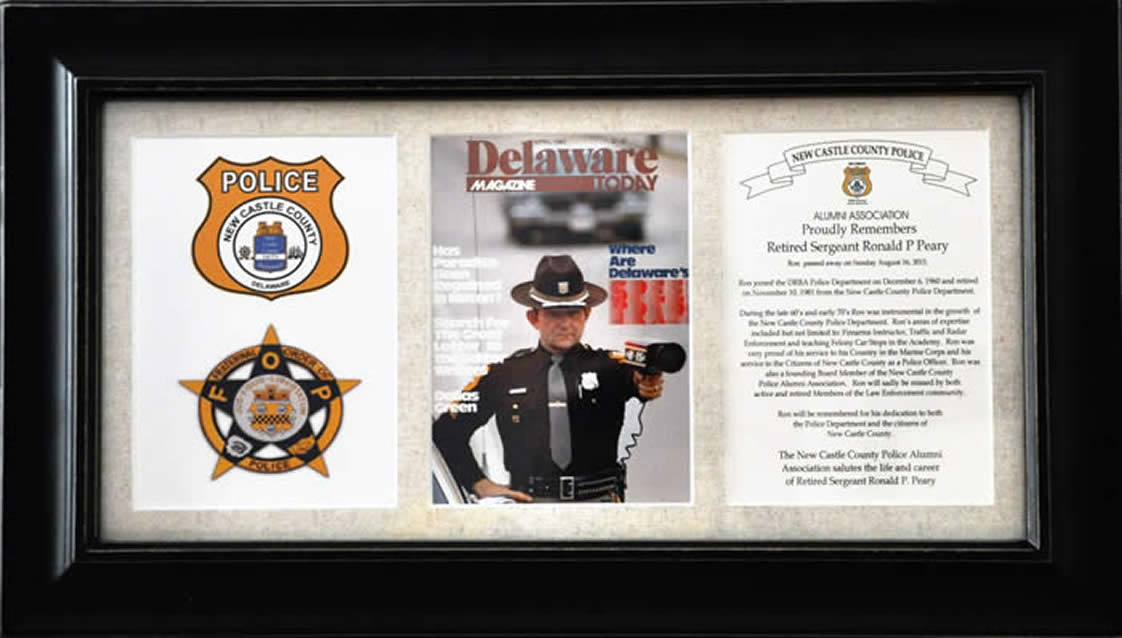 Ron passed away on Sunday August 16, 2015.
Ron joined the DRBA Police Department on December 6, 1960 and retired
on November 10, 1981 from the New Castle County Police Department.

During the late 60's and early 70's Ron was instrumental in the growth of
the New Castle County Police Department. Ron's areas of expertise
included but not limited to: Firearms Instructor, Traffic and Radar
Enforcement and teaching Felony Car Stops in the Academy. Ron was
very proud of his service to his Country in the Marine Corps and his
service to the Citizens of New Castle County as a Police Officer. Ron was
also a founding Board Member of the New Castle County
Police Alumni Association. Ron will sadly be missed by both
active and retired Members of the Law Enforcement community.
Ron will be remembered for his dedication to both
the Police Department and the citizens of
New Castle County.