Sr/Lieutenant Joseph S. Wojick
Joseph S. Wojcik
Mr. Joseph Stanley Wojcik, age 67, of New Castle, DE, passed away on August 14, 2010, with his wife by his side and with the support of his dear family and friends.
Joe was born in Hazleton, PA, on June 12, 1943. He proudly served his country in the US Army and, in civilian life, worked as a police officer with the New Castle County Police Department, retiring as a lieutenant. He also worked with the United States Postal Service, from which he also retired.
He was an extremely caring and giving man who took great pride in his family. He loved country music, was an avid PA deer hunter and runner/jogger, and enjoyed watching NASCAR and other sporting events, such as baseball, football and golf. He loved his time coaching baseball and spending time with his faithful pets: dog Roxie and cat Frank. He was very proud of his Polish heritage, and enjoyed authentic Polish food and music.
People mattered most to Joe, who was known variously as Dad, Joe, Wojcik, Lt., and Pop Pop. He had a strong, lifetime bond with the elite fraternity of his former New Castle County Police colleagues. He was devoted to his beloved family and took so much pride in his children and grandchildren.
Joe is the son of the late Joseph A. Wojcik and Theresa Wojcik. He was also preceded in death by his son, Joseph S. Wojcik III. He is survived by his loving wife, Barbara A. Wojcik; his brother, Richard Wojcik and his wife, Peggy; his children, Theresa "Tess" Wojcik, Curt M. Wojcik, and Lyn Wood and her husband, Chuck; grandchildren, Amanda Wojcik, Matthew Woodall, Daniel Woodall, Kelly Wood, and Kailyn Wood; extended family members; and many close and devoted friends.
Visitation will be held from 5 PM to 7 PM on Thursday, August 19, 2010 at the Spicer-Mullikin Funeral Home, 1000 N. DuPont Parkway, New Castle, DE 19720. Mass of Christian Burial will be offered at 12:30 PM on Friday, August 20, 2010, at Our Lady of Fatima R.C. Church, 801 N. DuPont Parkway, New Castle. Interment will follow in Delaware Veterans Memorial Cemetery, 2465 Chesapeake City Road, Bear.
In lieu of flowers, contributions may be made to The Joseph Wojcik Fund, c/O Spicer-Mullikin Funeral Home at the address above.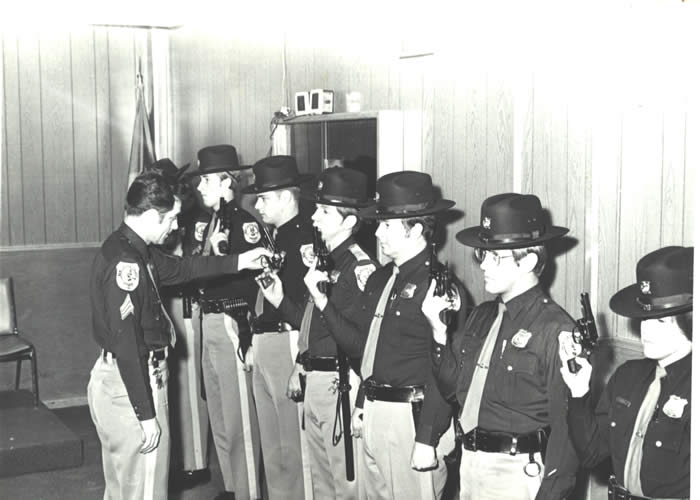 Weapons inspection before the shift by Sgt. Wojcik.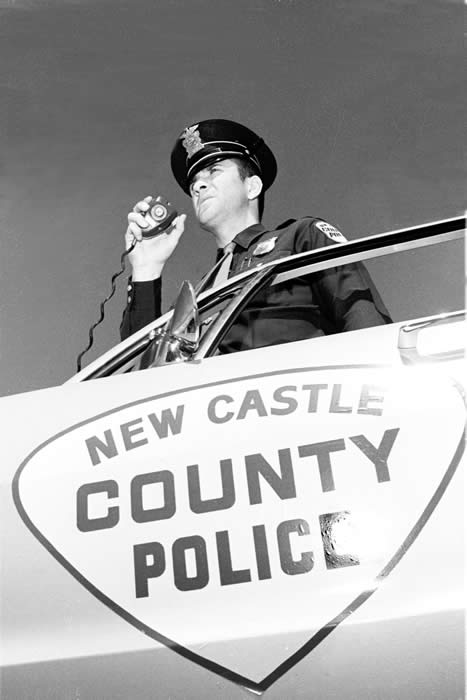 Joe at the Retirement Dinner 2006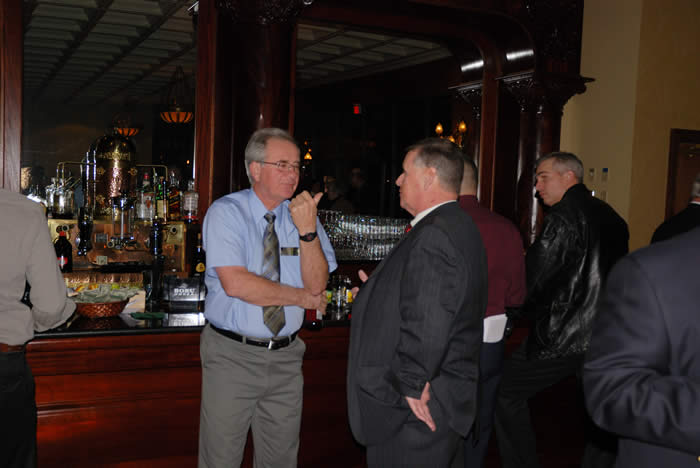 Patrolman Joe Wojcik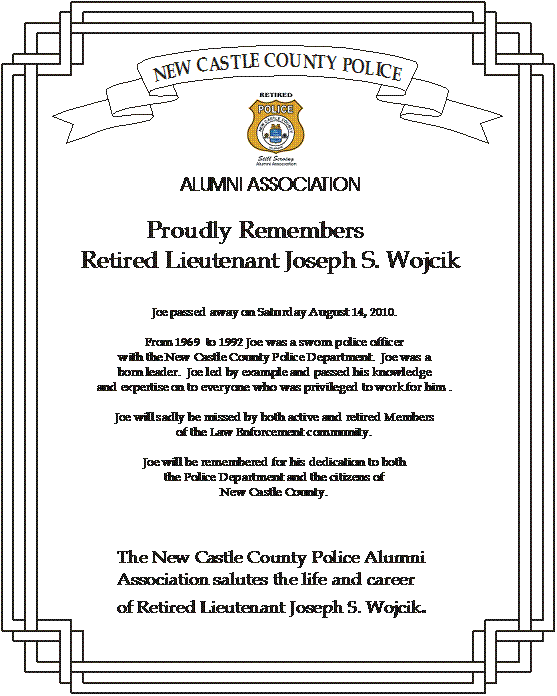 Proclamation for Retired S/Lt. Joe Woycik.