Timothy P. Sullivan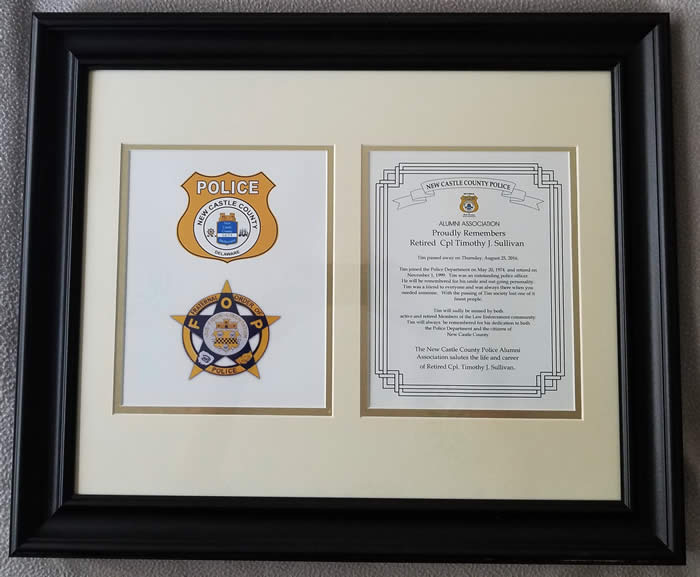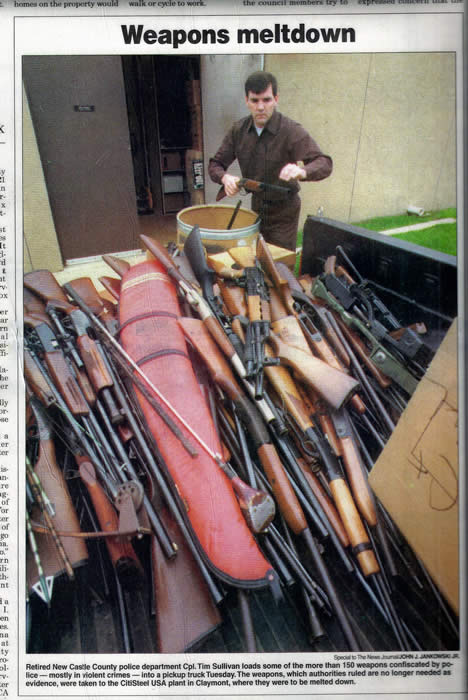 Courtesy of Dave Clark, retired DSP
Passing of Cpl. Timothy Sullivan, NCCPD (Ret.)
Brother of Sgt. Frank Sullivan 001, DSP (Ret.)
Son of Lt. John Sullivan, DSP (Ret.) (Deceased)
Timothy J. Sullivan, age 61 of Ocean View, DE formerly of Bear, DE passed away on Thursday, August 25, 2016 at the Delaware Hospice Center in Milford, DE.
Tim was born in Wilmington, DE on October 31, 1954 and was a 1972 graduate of William Penn High School in New Castle, DE and also received an Associate Degree from the University of Delaware. He retired in 2006, as a police officer with the New Castle County Police after 30 years of service. Once Tim retired and moved to Sussex County, he continued working as a Constable Lieutenant at Delaware Technical and Community College in Georgetown, DE.
Tim was a member of the Fraternal Order of Police, enjoyed playing softball and was an avid sports fan that enjoyed watching all types of sporting events on the TV. His true passion in life was his family, especially the time spent with his grandchildren. He will be forever remembered as a loving husband, father, poppop, son, brother and friend.
He was preceded in death by his parents, John M. and Alice Neeff Sullivan and a brother, John Sullivan. He is survived by his loving wife of 39 years, Sheila Sullivan; 2 daughters, Riyan Sullivan Dansby and her husband Chad of Clayton, DE and Brianne Sullivan of Smyrna, DE; 2 granddaughters, Peyton and Parker Dansby of Clayton, DE; his mother, Jean Sullivan of Bear, DE; a brother, Frank Sullivan of Townsend, DE and 5 sisters, Jane Michaele Pullan of Newark, DE, Monica Robinson and her husband Frank of Lewes, DE, Loretta Fisher of Schwenksville, PA, Teresa Sullivan of Selbyville, DE and Alice Kramer of Newark, DE.

A celebration of his life will be held September 9, 2016.

From Tim's wife Shelia:
Timmy did not want any formal service but we couldn't let such an amazing person leave us without SOME fanfare. So an Irish Wake it is! Friday, September 9 at 6 PM Fraizer's Restaurant
9 E Loockerman St, Dover, Delaware 19901