EVENTS 2008-2011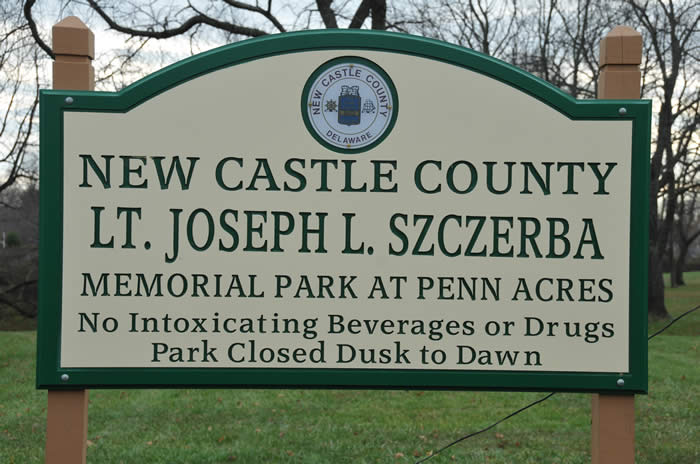 On Saturday December 17, 2011 the County Parkland in Penn Acres was name in memory of Lt. Joseph Szczerba.

The 2011 annual Christmas/Meeting was a huge success. More than 80 retirees showed, a great time with numerous stories about our past.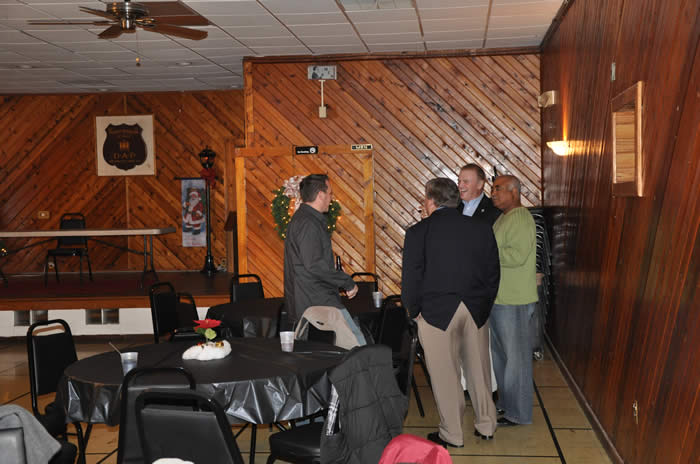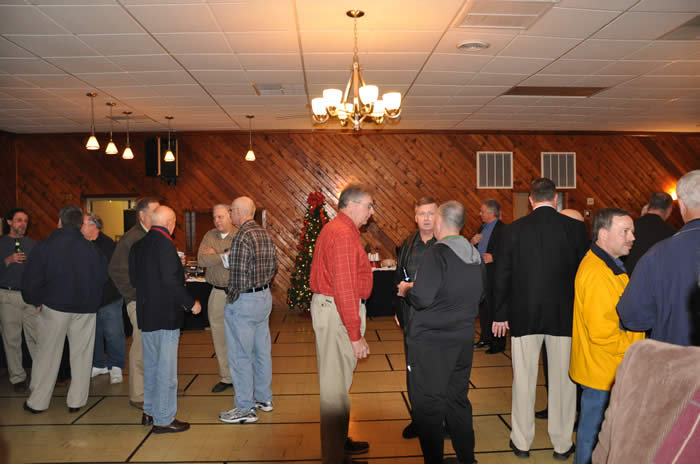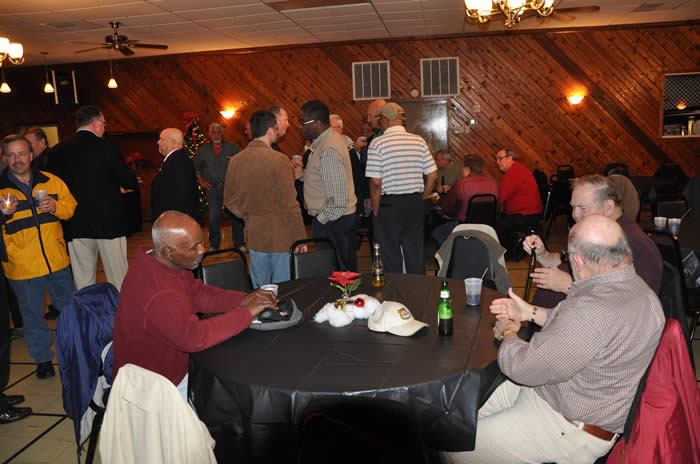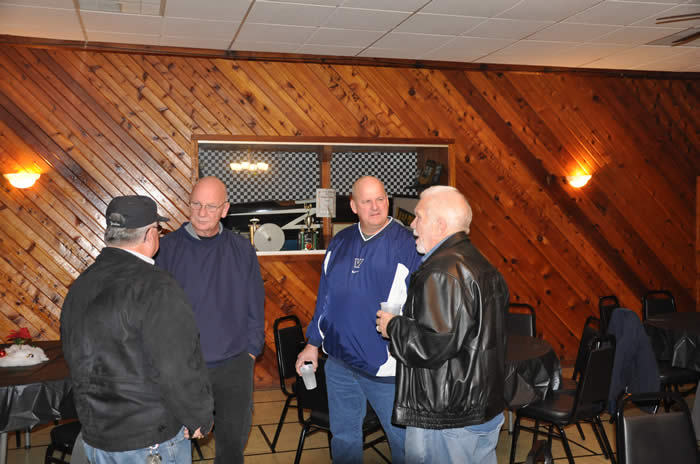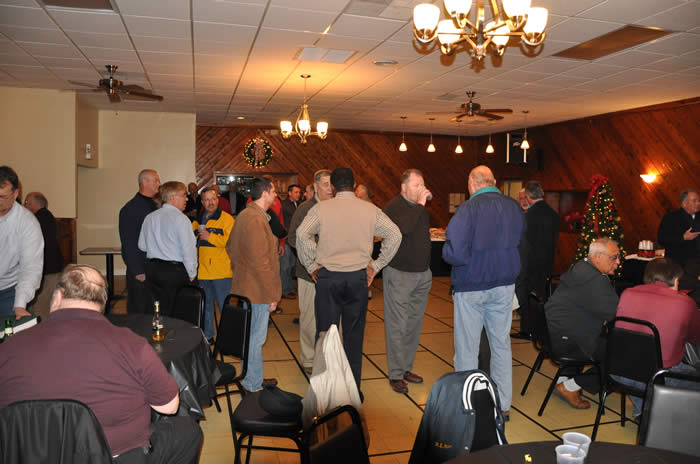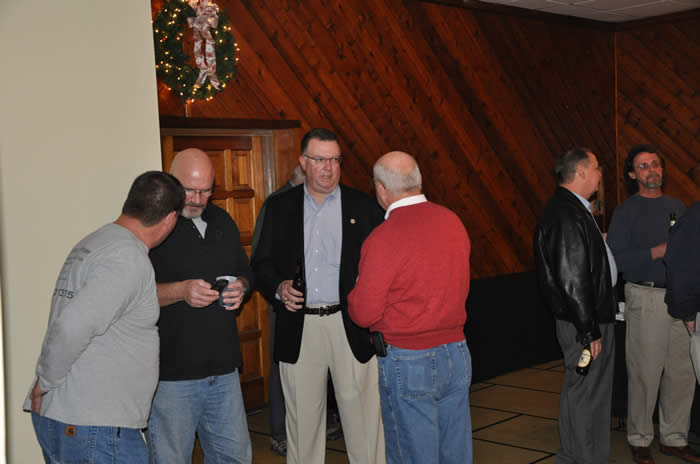 On September 25 the Alumni Association held its annual picnic. The weather held out and the turnout was great. When the Alumni Association was started six years ago its main purpose to have functions like the picnic to continue the tradition of brotherhood and sisterhood among former and retired members of the New Castle County Police Department.
That brotherhood and sisterhood was shown in force on Friday, September 23, 2011. Over 100 retirees attended the funeral for Lt. Joe Szczerba, one of our owned killed in the line of duty.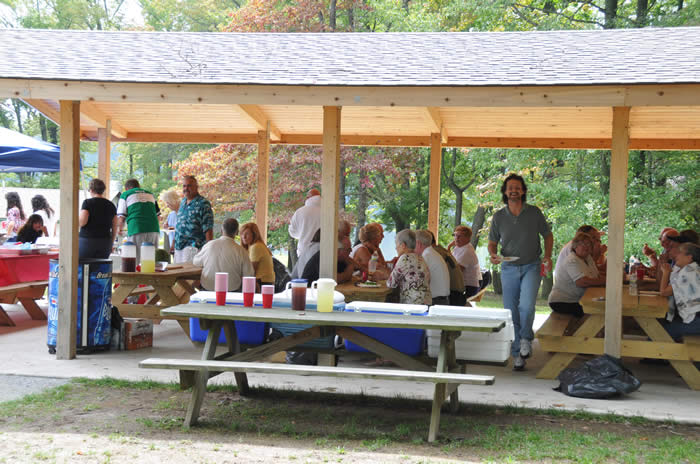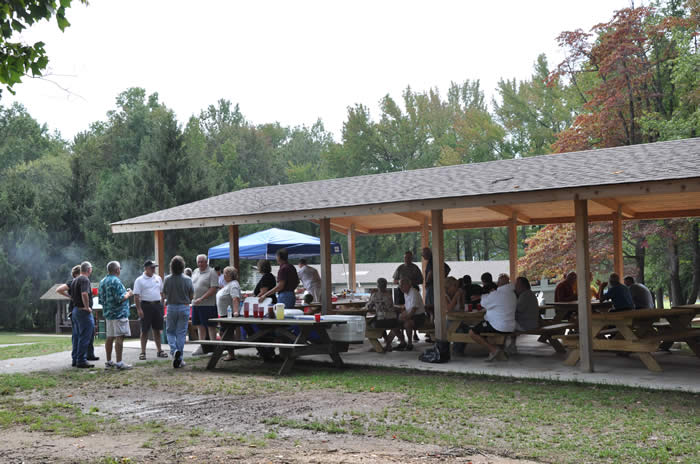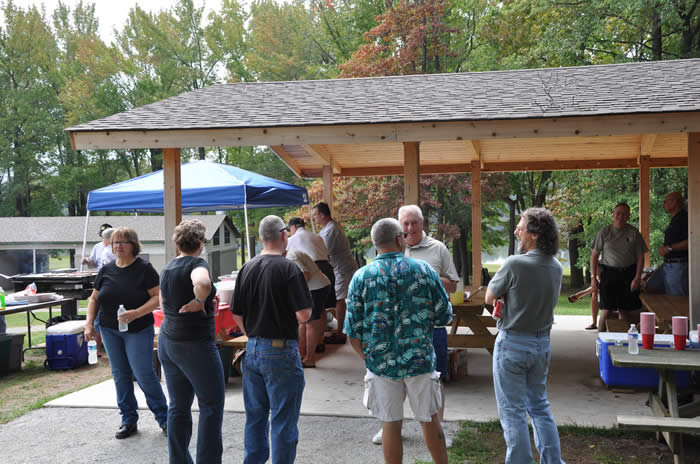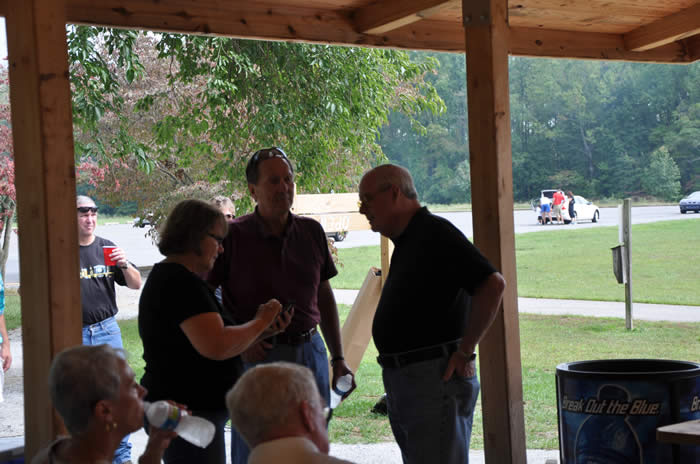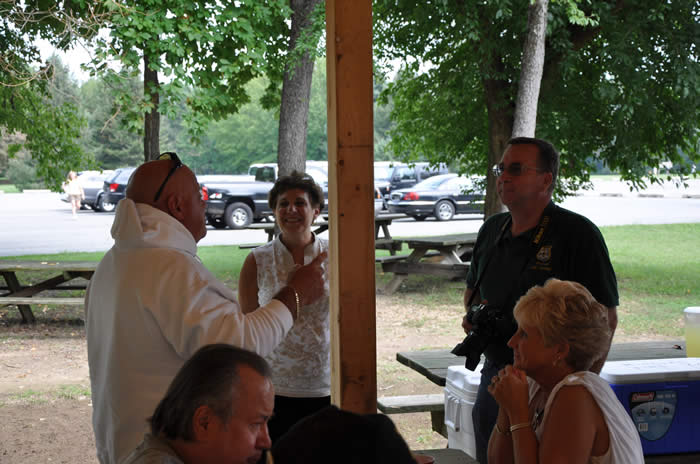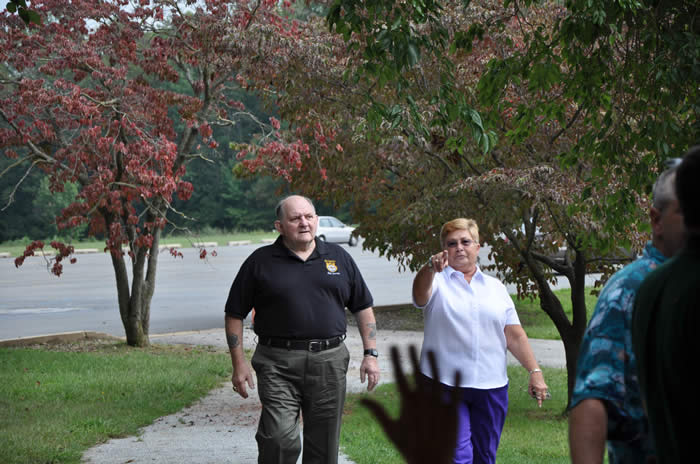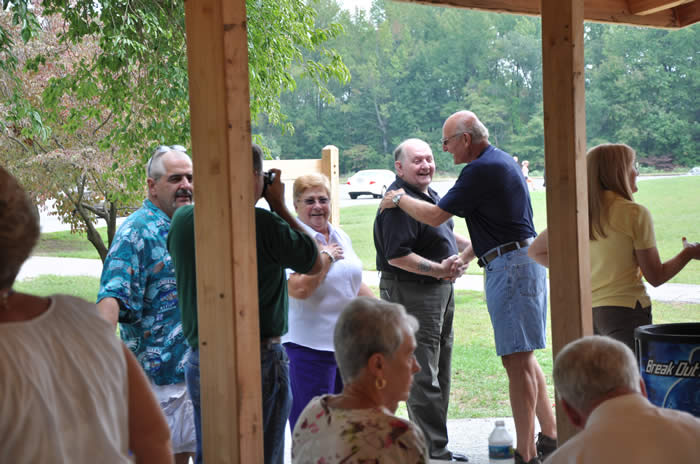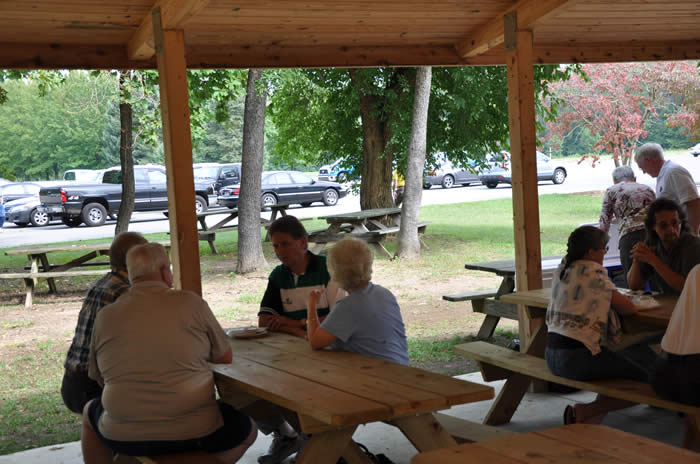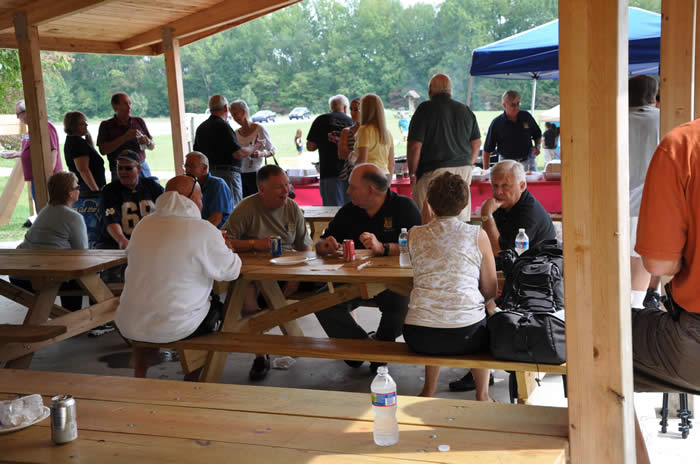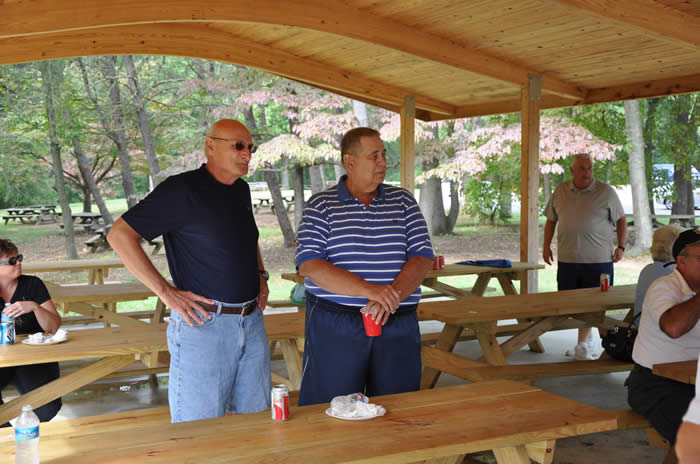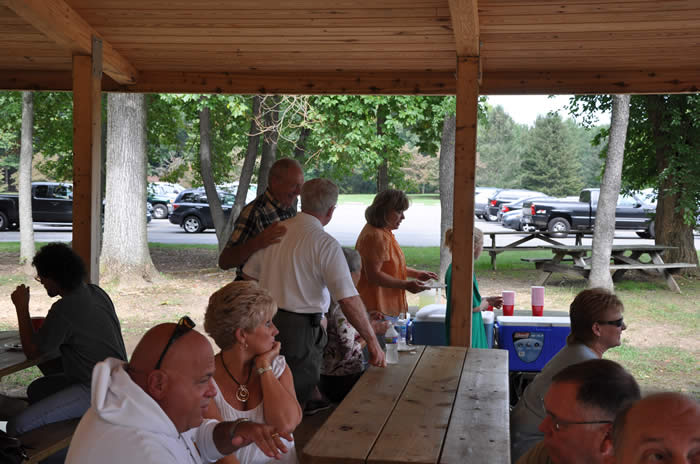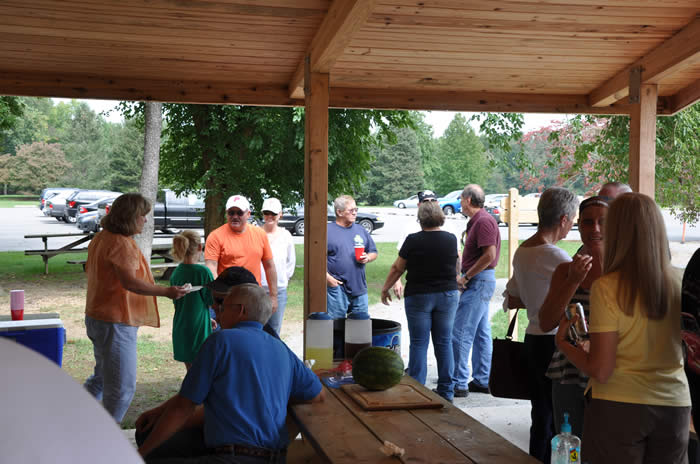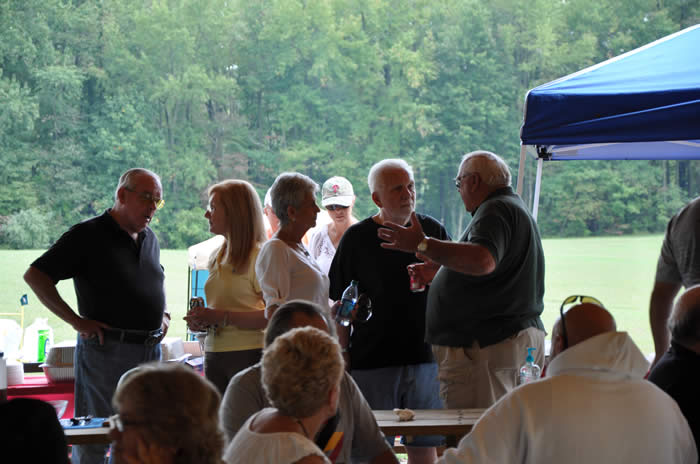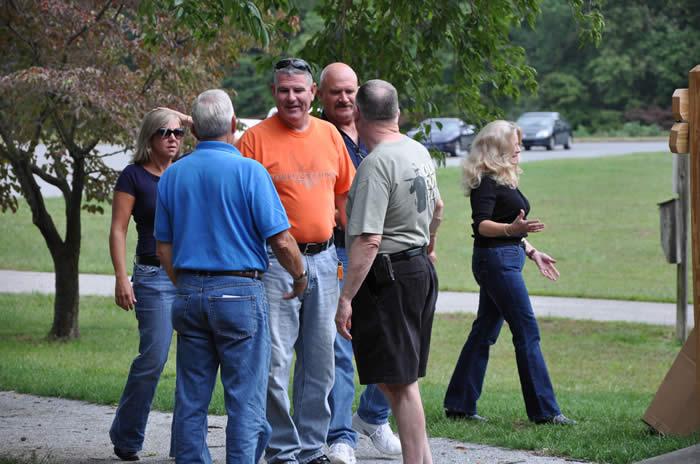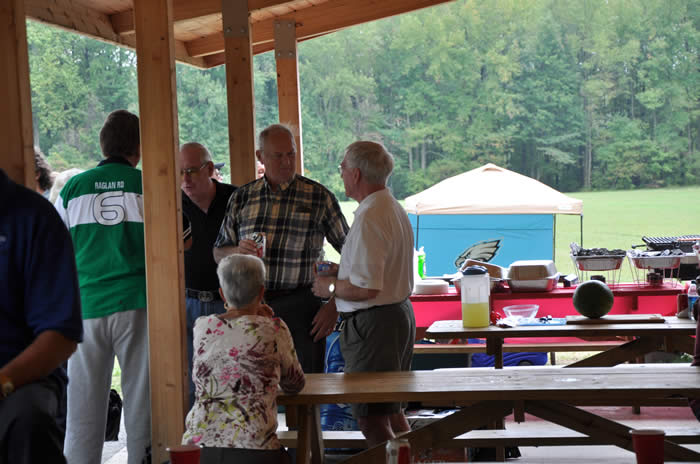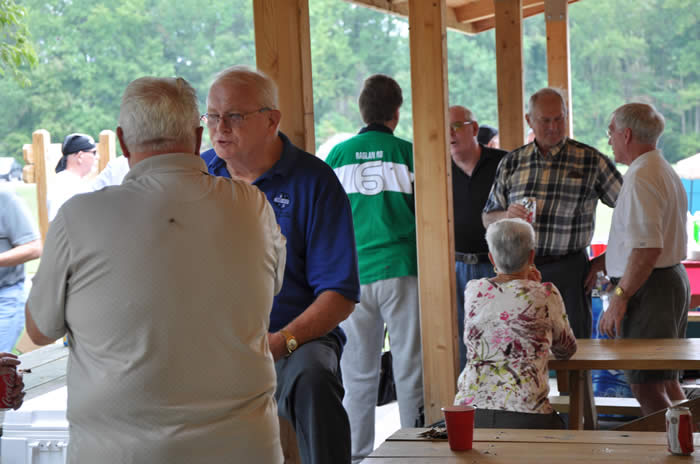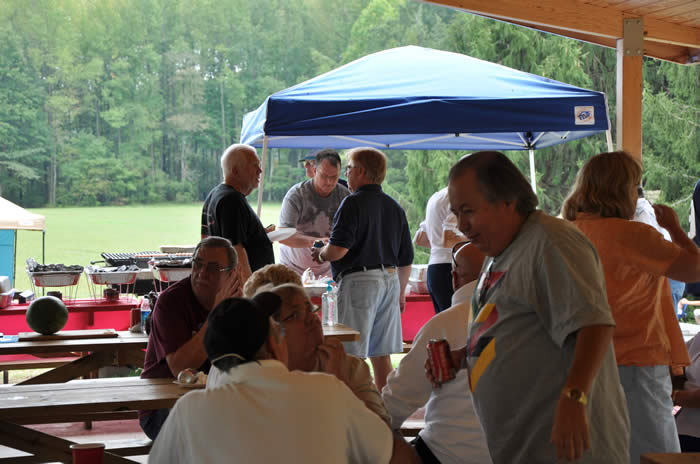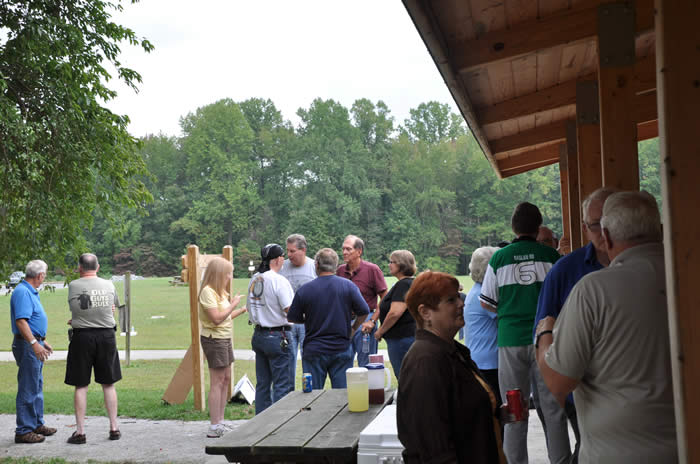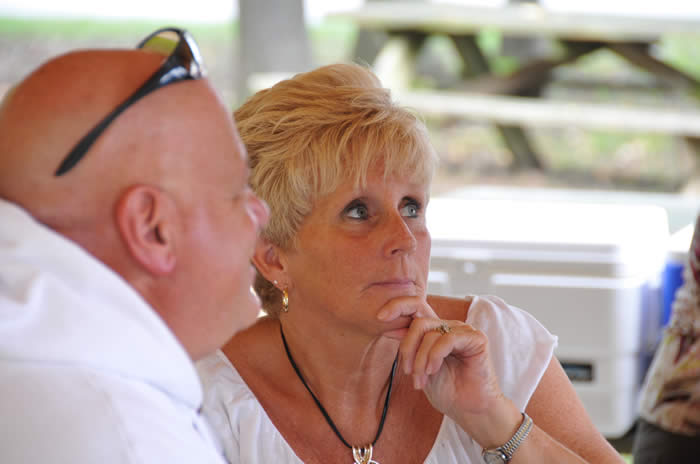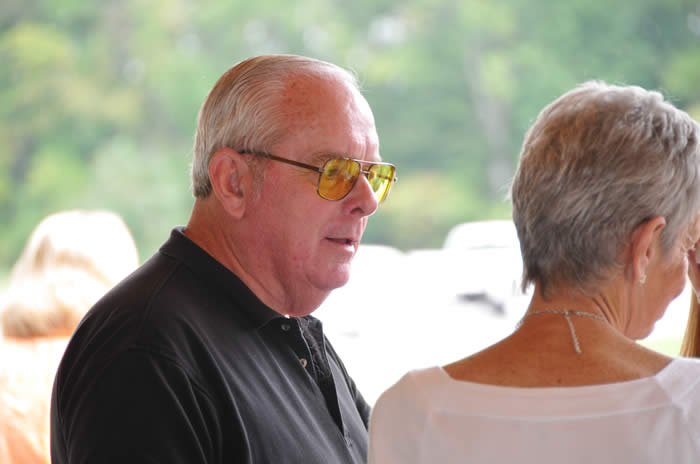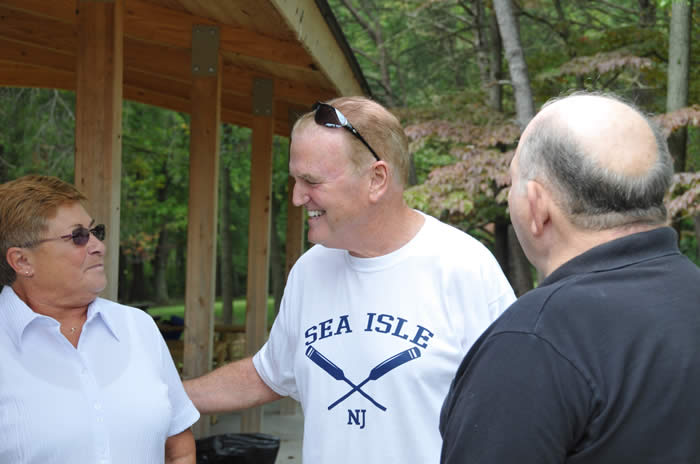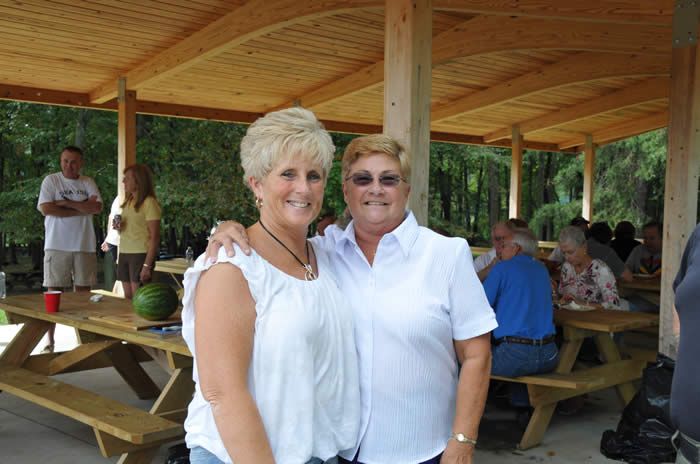 Attendees at Alumni Spring Meeting, May 19, 2011, also a New Board of Directors was elected. Under the past president, Mike Terranova, the Alumni Association has been very active and has doing very well. Good luck to the new president, Phil Young.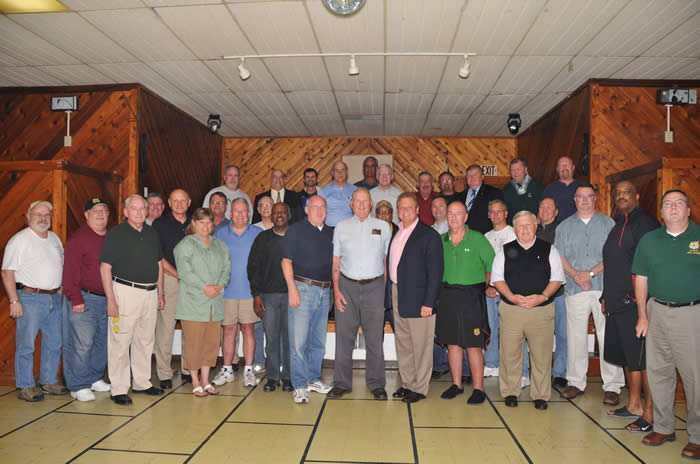 Police Memorial Day
Police Memorial Day was Wednesday, May 4, 2011. The service at the S/Cpl. Paul Sweeney Public Safety Building was well attended by Alumni members.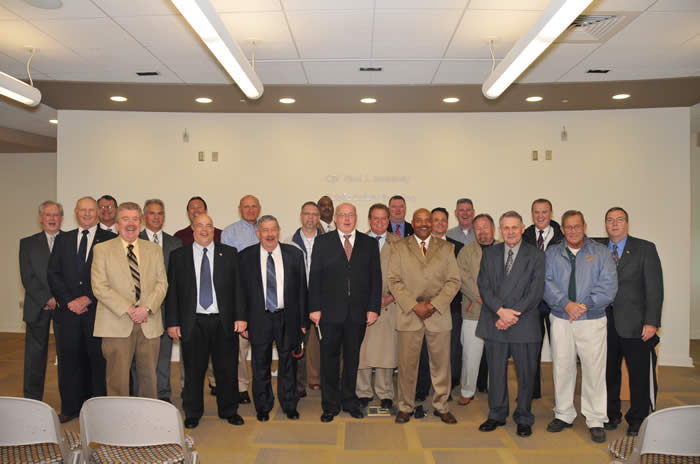 Ronald K. Phillps was presented the New Castle County Police Alumni, Esprit de Corps award at the Police Academy graduation on March 30, 2011.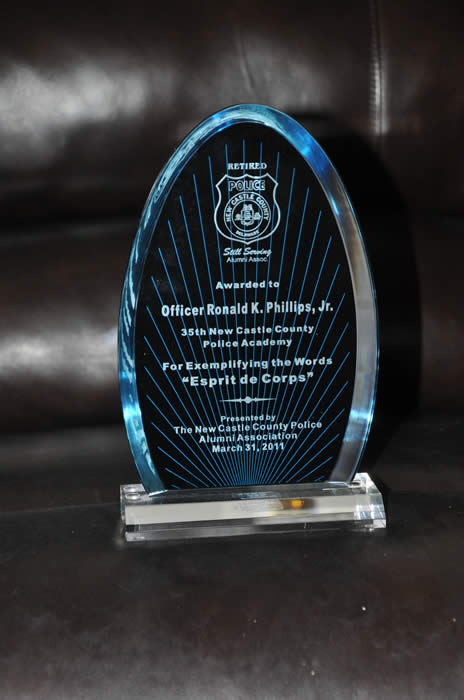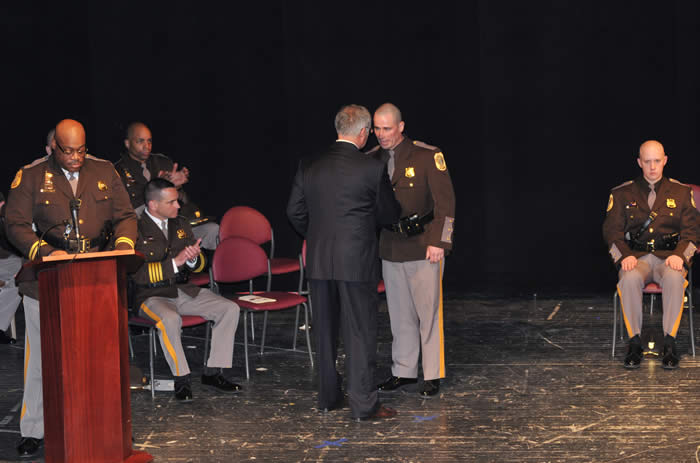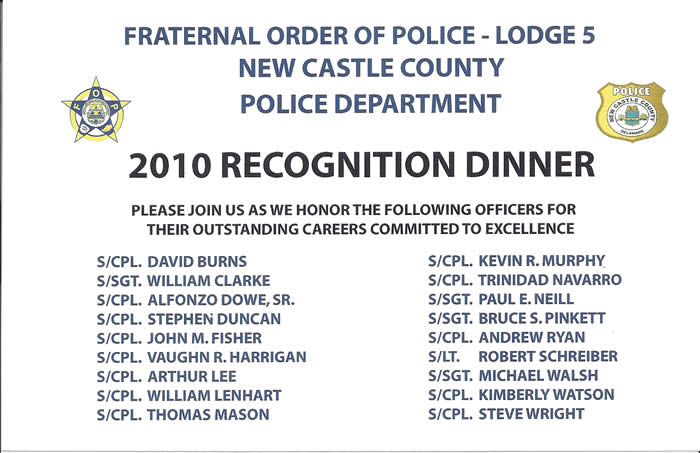 On January 21, 2010, the FOP Lodge 5 held its annual Recognition Dinner. This year celebrated the careers of 18 retirees. Of the eighteen, thirteen were in attendance at the dinner. Over 270 people attended the recognition dinner. This dinner will be remembered as one of the best, not only for the number of retirees, but for the remarks made by the recipients. The remarks were funny and also very emotional. Each retiree took a different career path, but their remarks were very much the same. Thanking the Department and fellow officers for a rewarding career and their families for their support considering the stress of the job and shift work. One of retirees said that being a police officer you are a member of a unique fraternity. A fraternity were your brothers or sisters are there for you 24 hours a day, 365 days a year, on the job and off. Another retiree ended his remarks by making the following statement, "To the officers still on the job, don't refer to me as an ex-cop (that is a person who had to leave the profession). Refer to me as what I am, a retired police officer that will be a cop until the day I die."
FOP President Lavelle gave the award for the 2010 Member of the Year. The recipient was Jamie Leonard.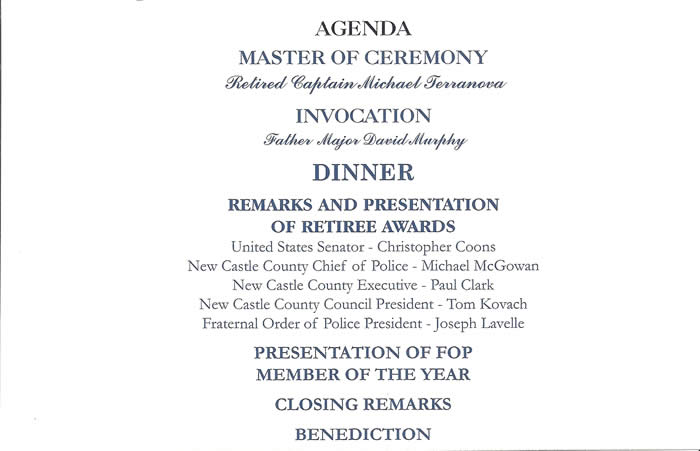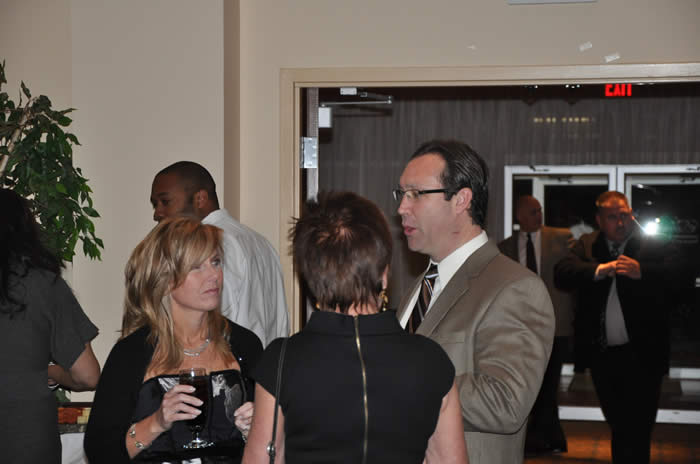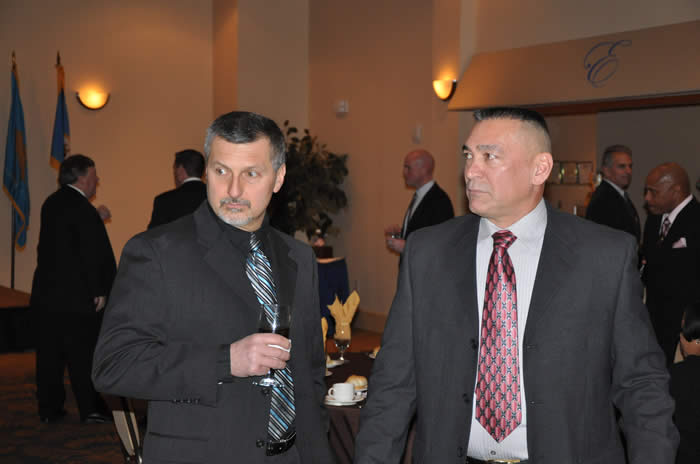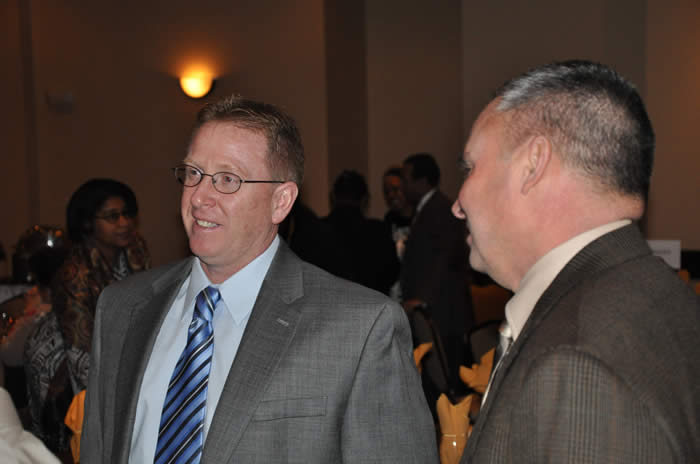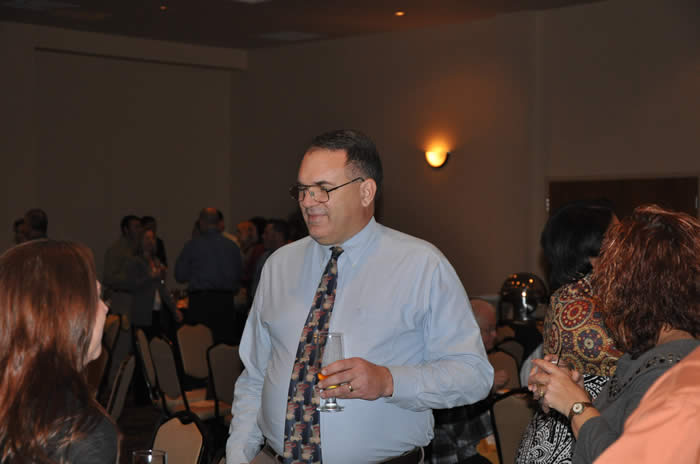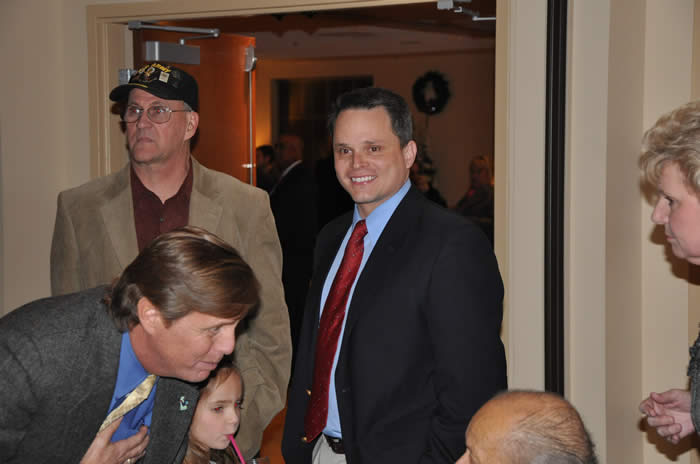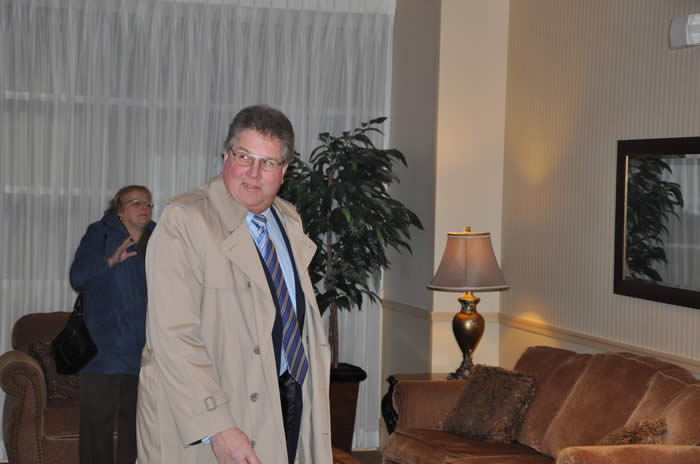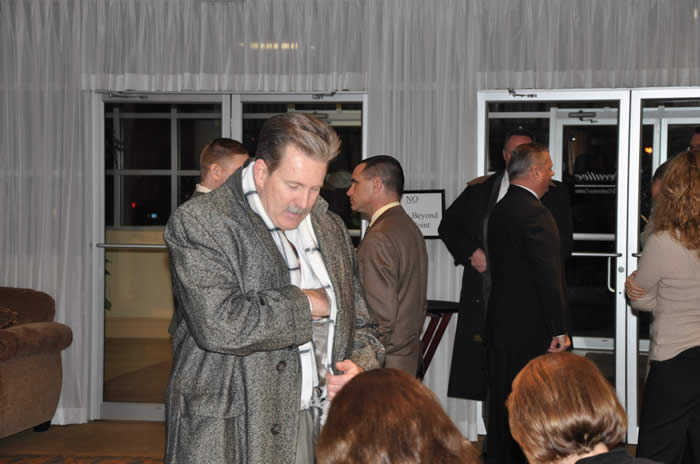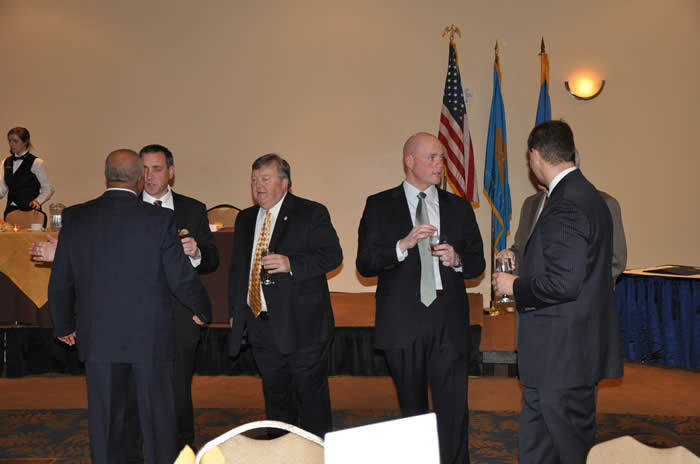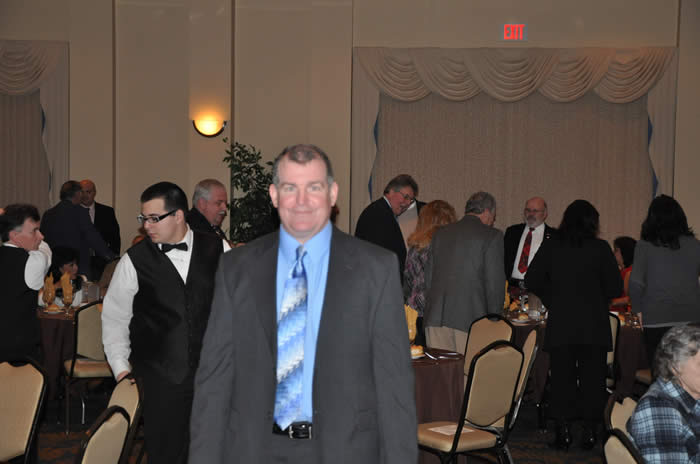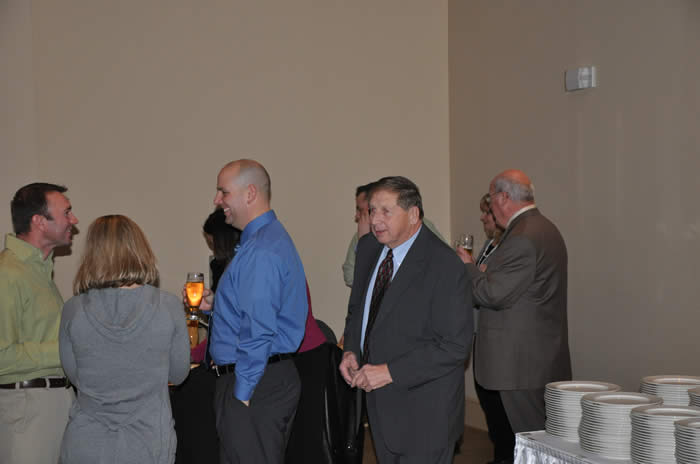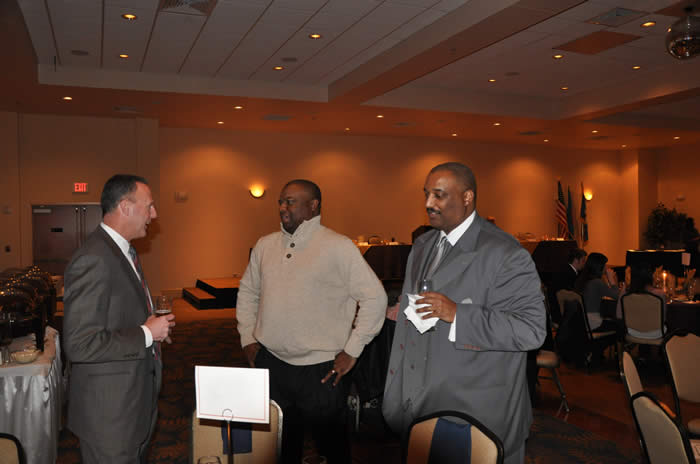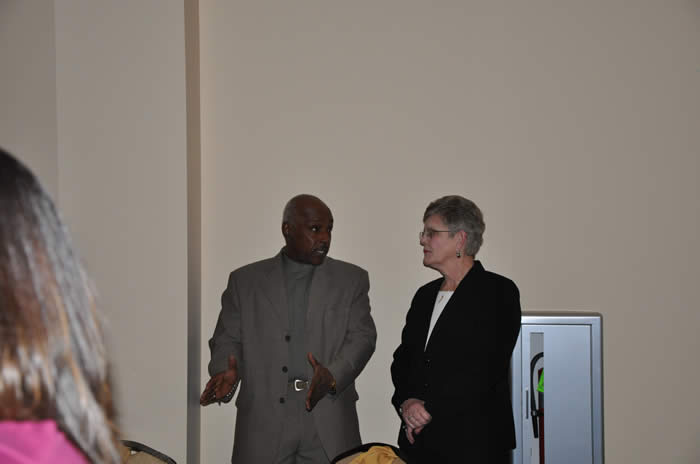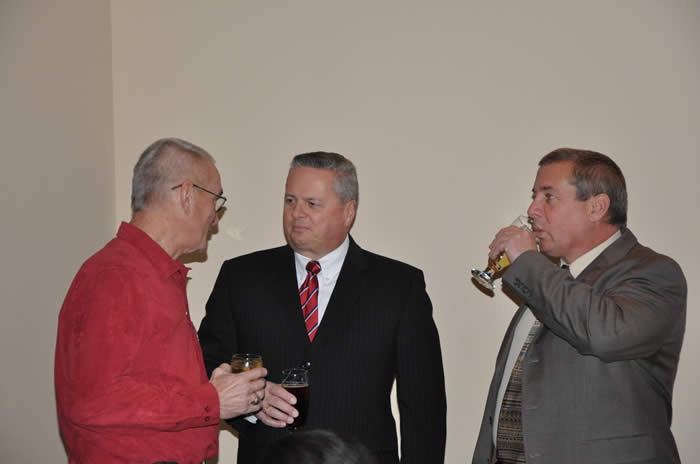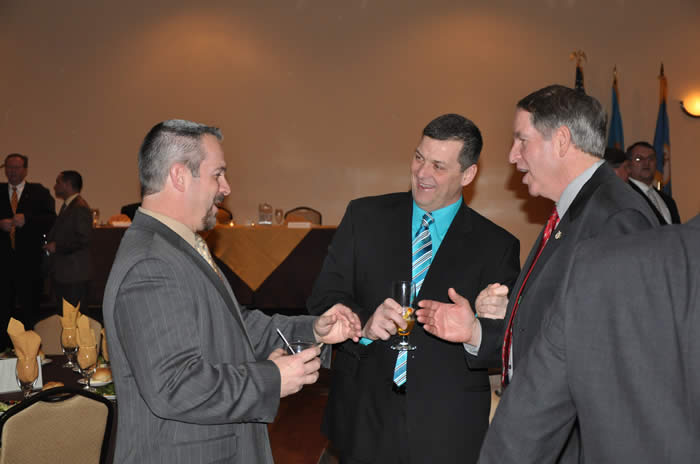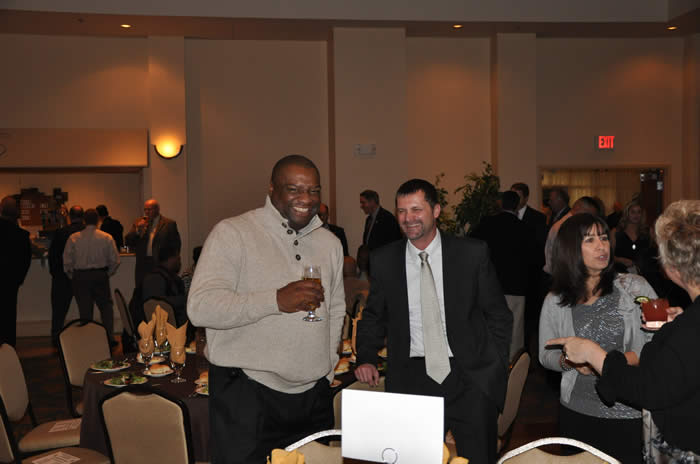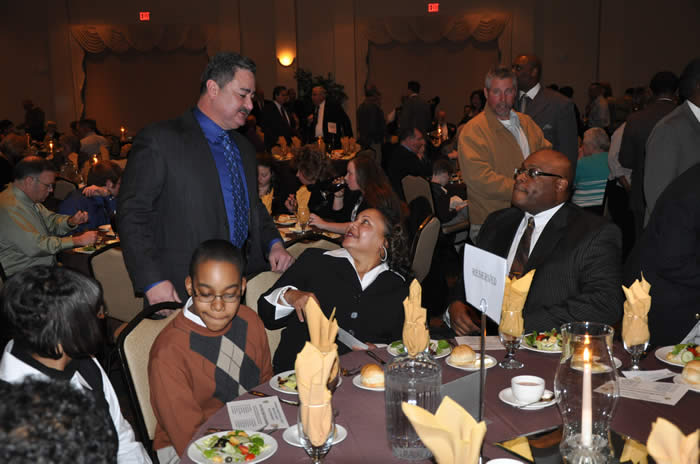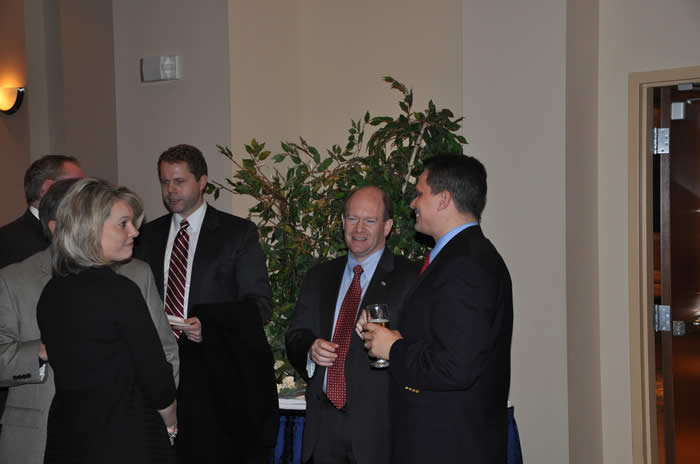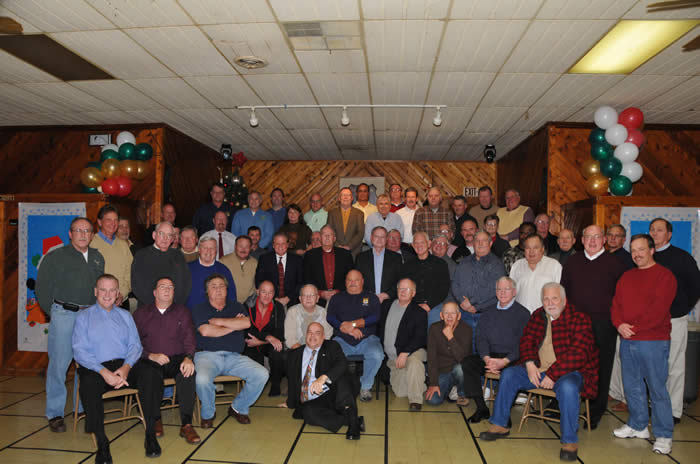 On December 7, 2010 the Alumni Association held its annual Christmas dinner/meeting. The turnout was great. Many old and familiar faces were in the crowd. Five years ago the Alumni Association was started to hold events like last night. All the members of the Alumni Association have a common bond that makes for a great evening of seeing friends and formal colleagues. Every Alumni member was part of making the New Castle County Police Department the great organization it is today. Our history is something that every member of the Association should be proud of.
The winners of the shotgun raffles were:
First place winner: Tim Hrinak - Model 1187 automatic shotgun
Second place winner: Larry Mitchell - Model 870 pump shotgun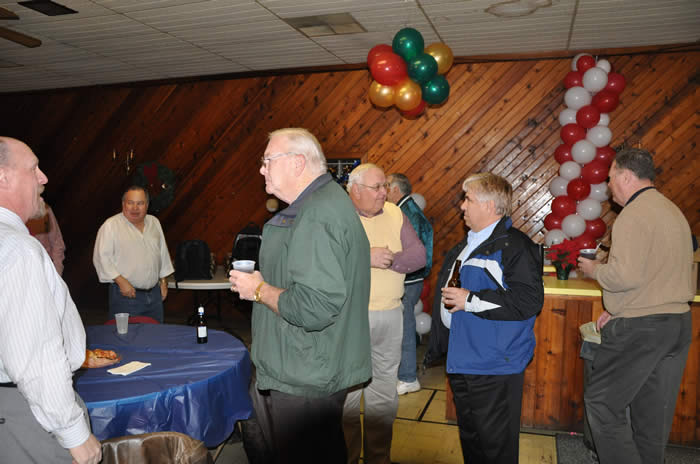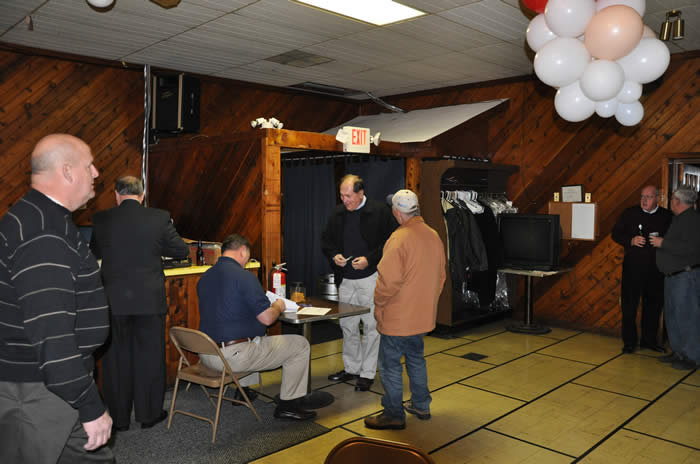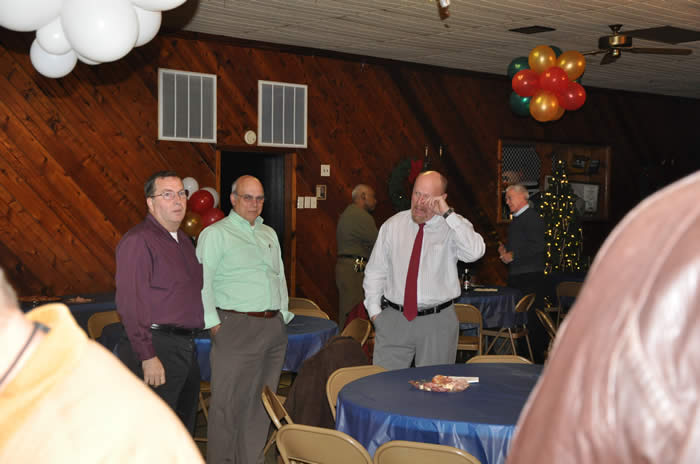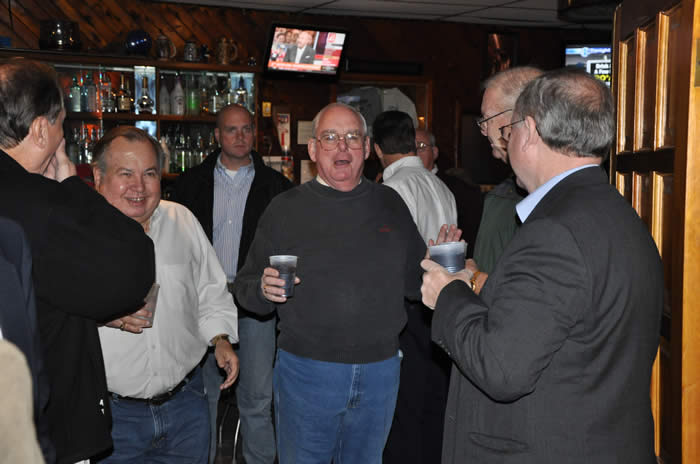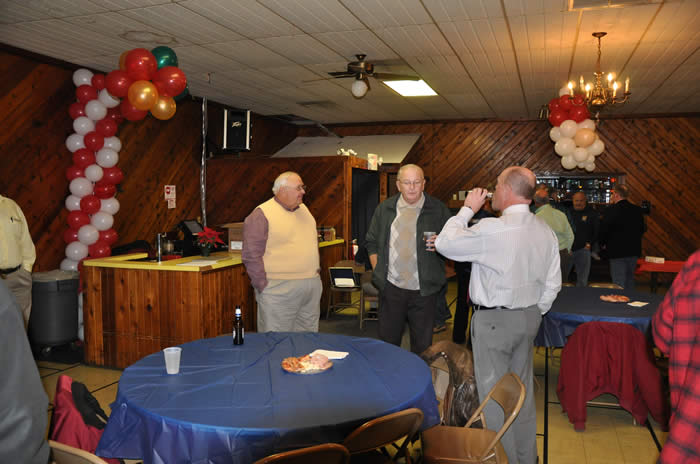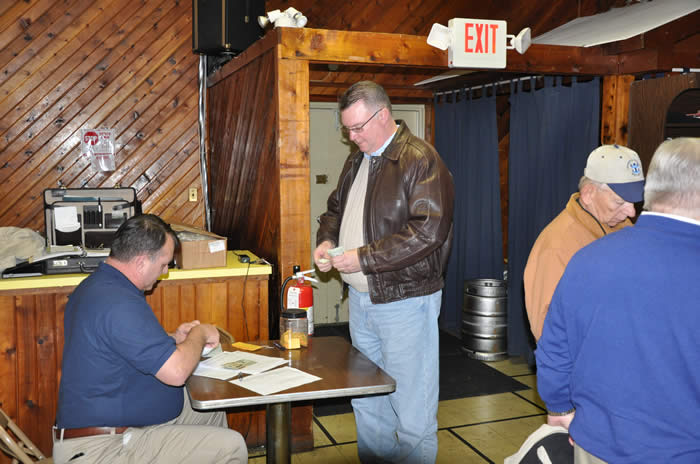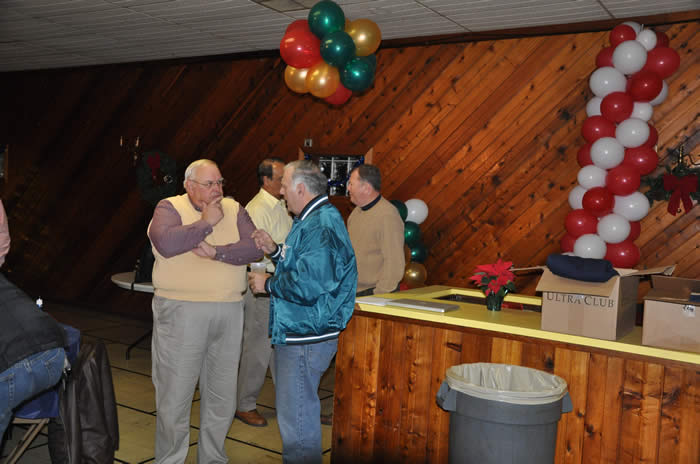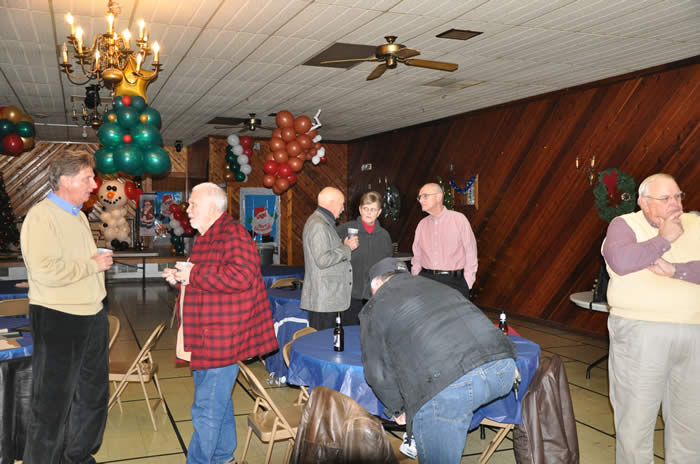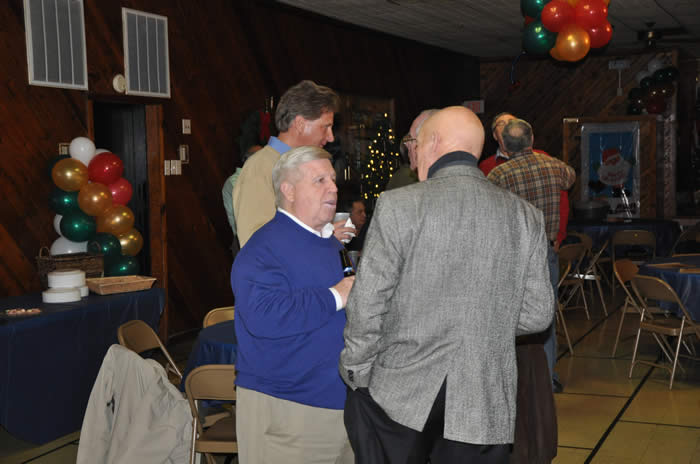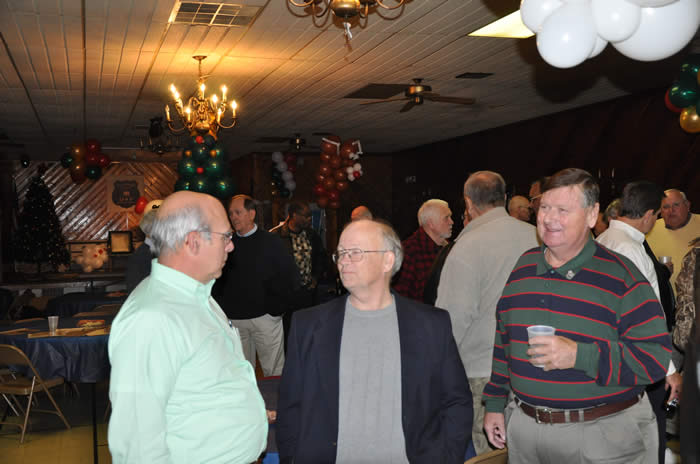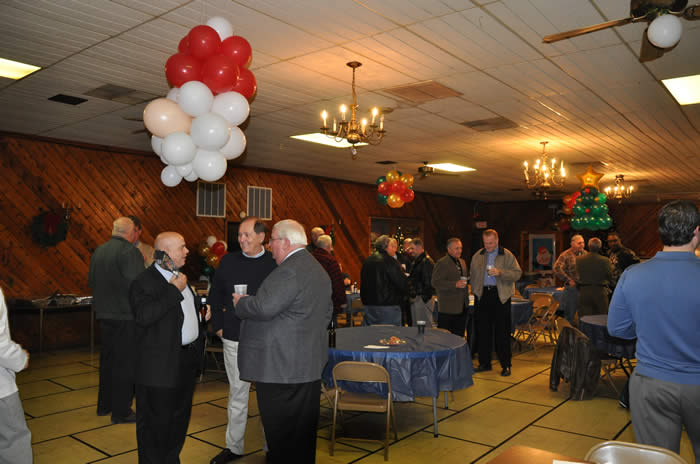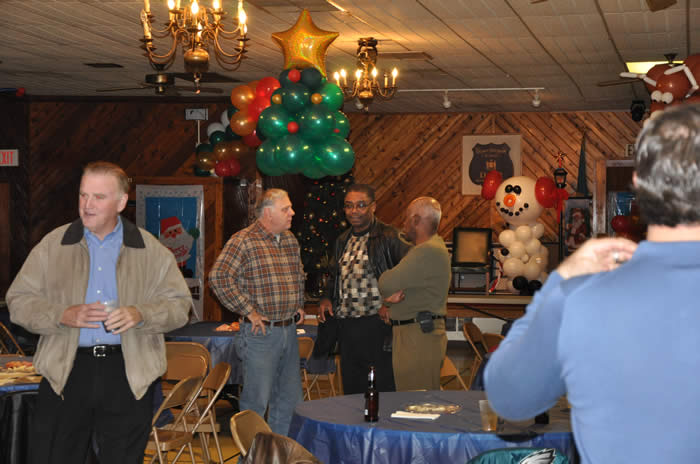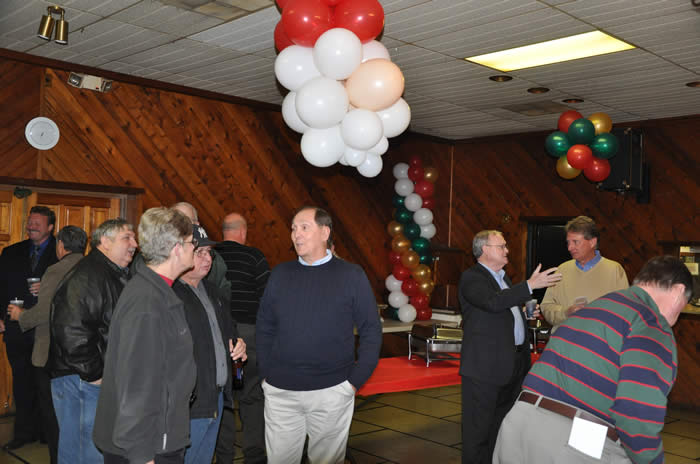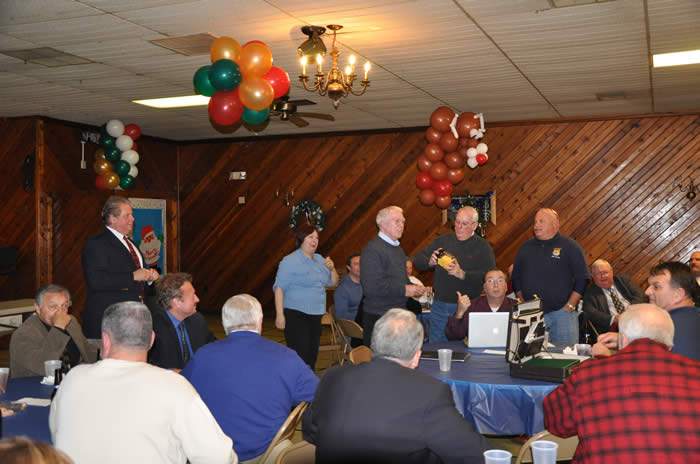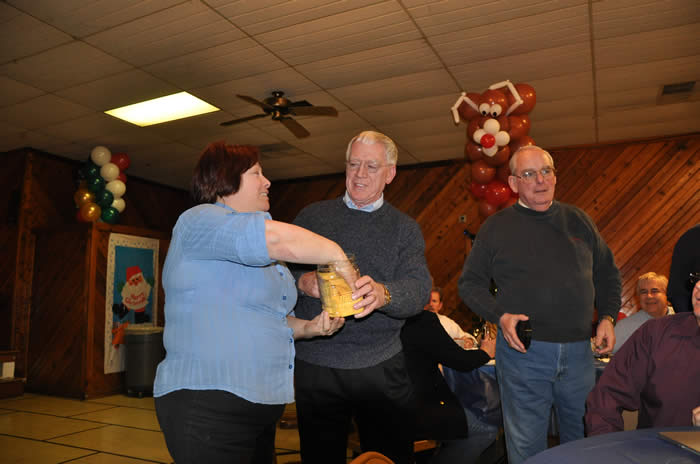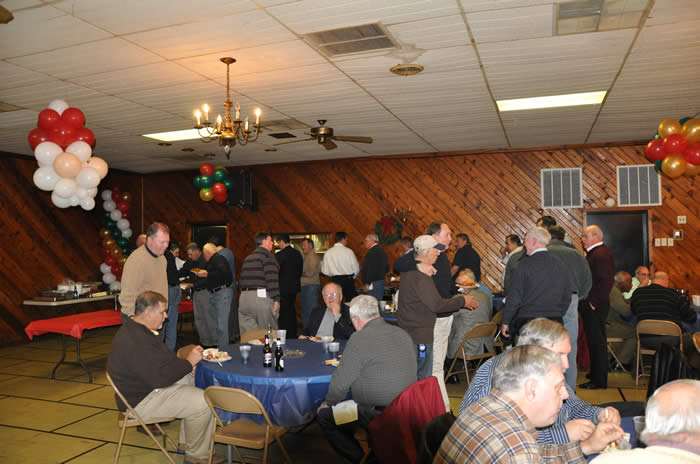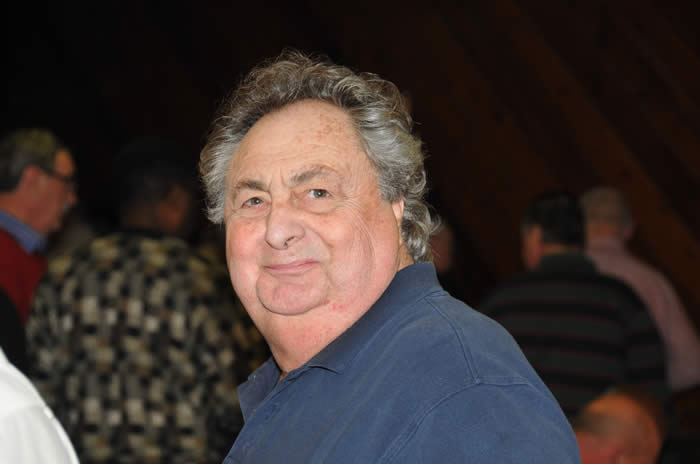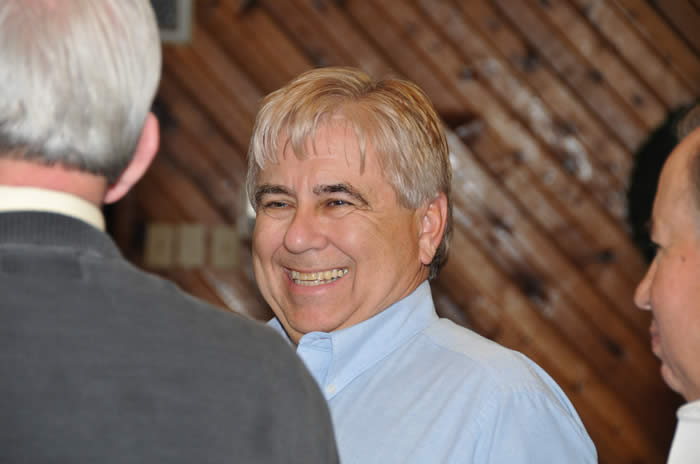 HB 218 Qualification, November 10, 2010
Over 40 Retirees Qualified.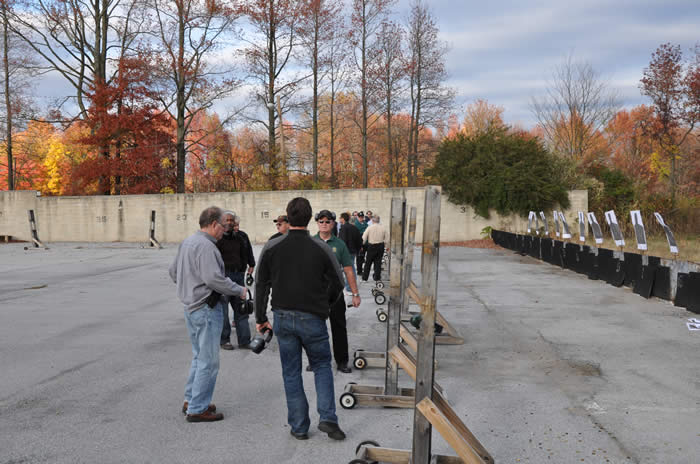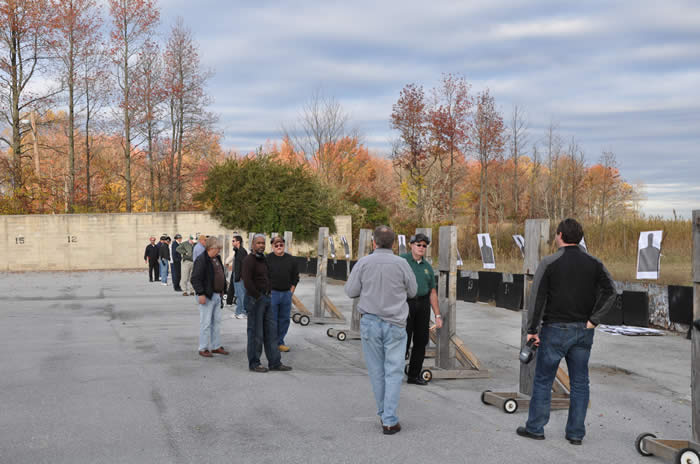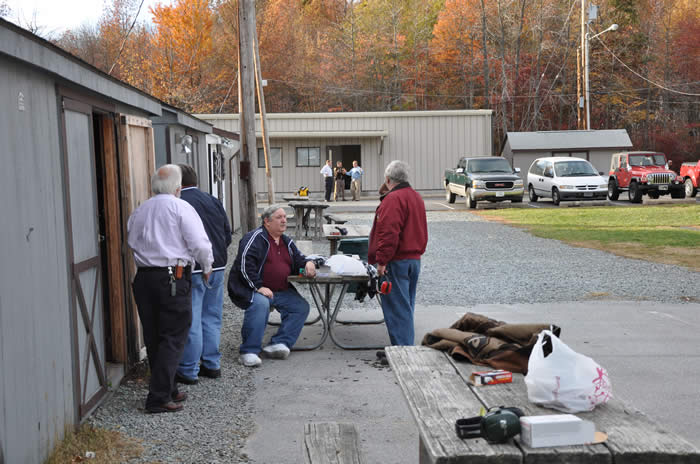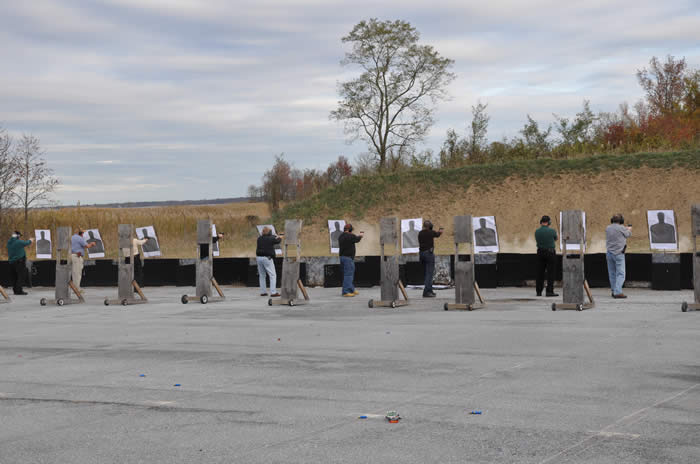 Retirees at the 2010 State Lodge Conference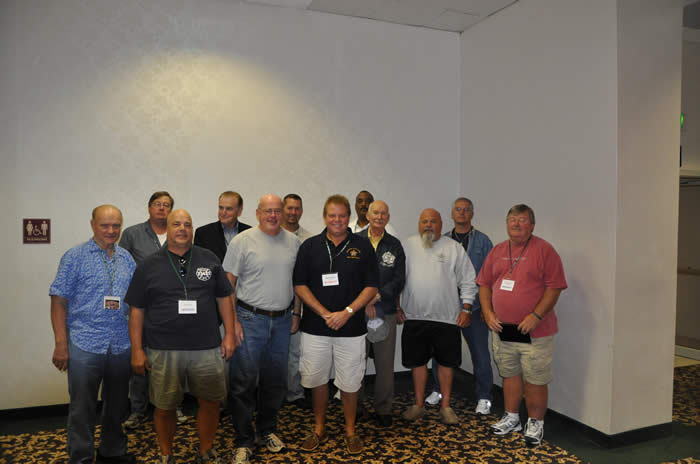 Fred Calhoun Sr with the new State Lodge President Fred Calhoun Jr.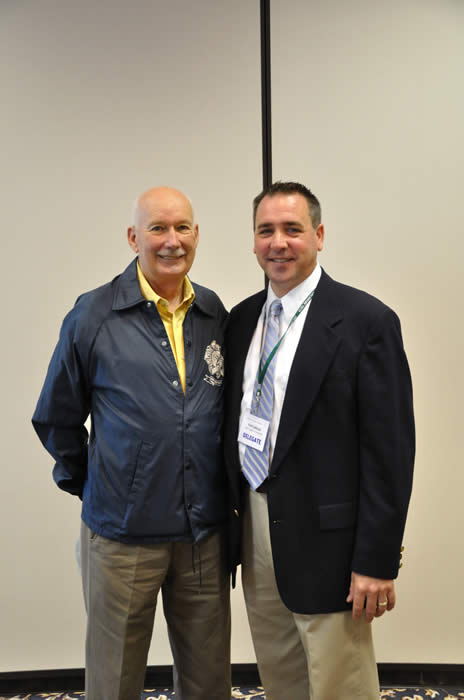 Mike Rogers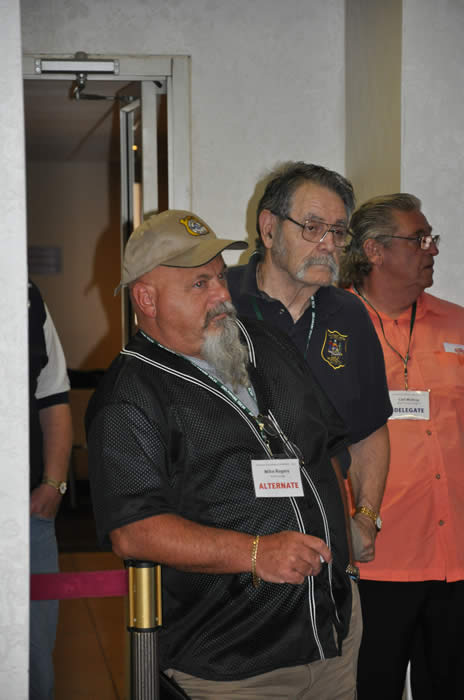 2010 Alumni Picnic
On September 18, the Alumni Association held its annual picnic at the DelMarVa Sports Complex. The weather was
great for everyone that attended. Thanks goes to Dave Hall for coordinating the event and cooking the smorgasbord of food.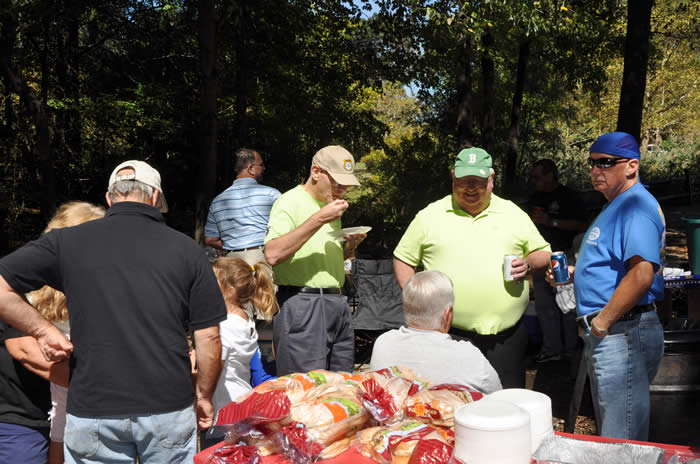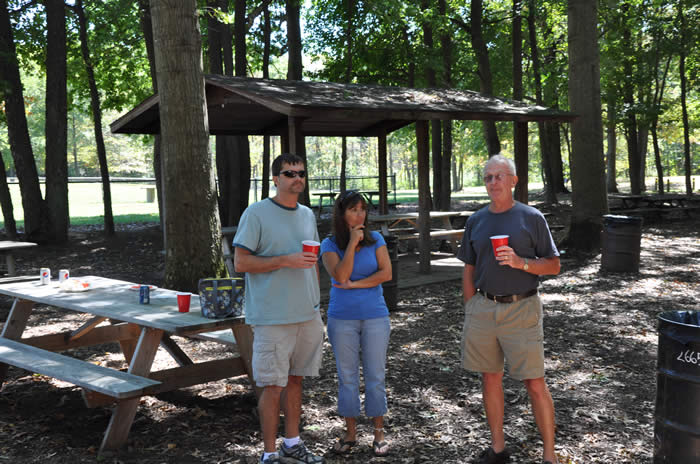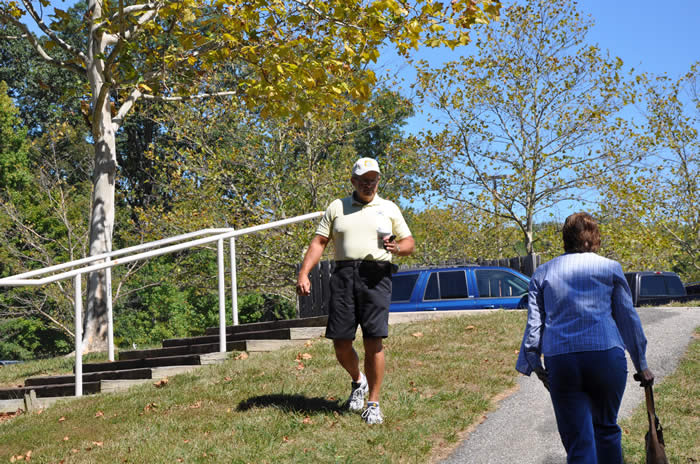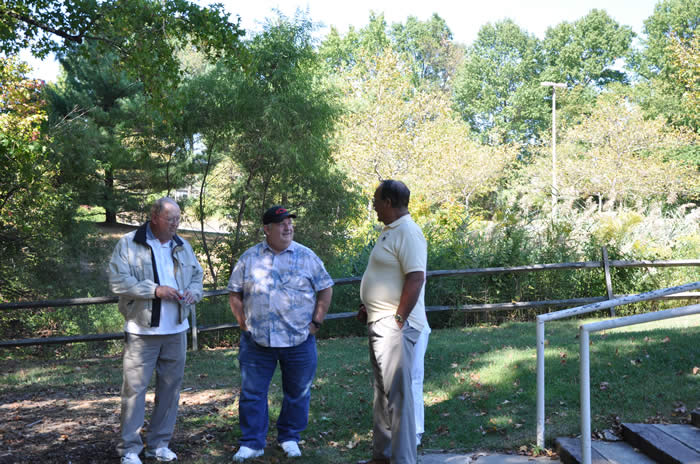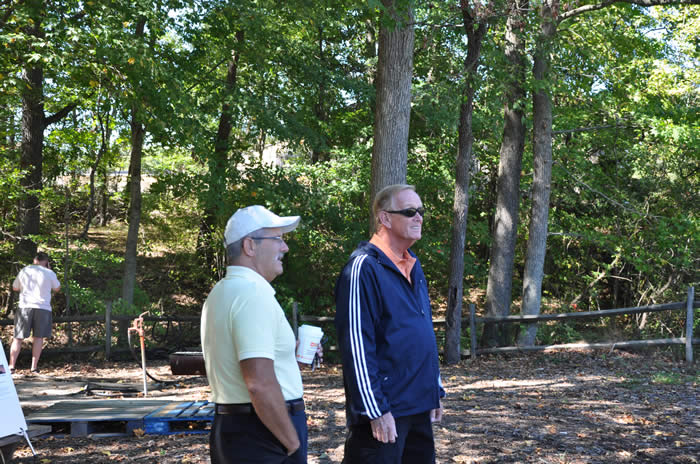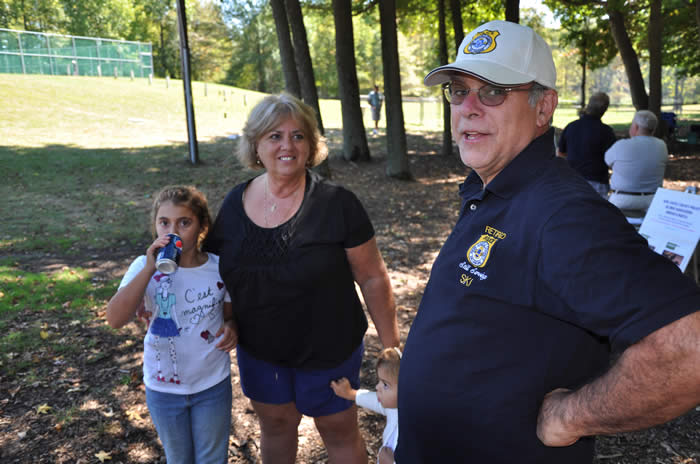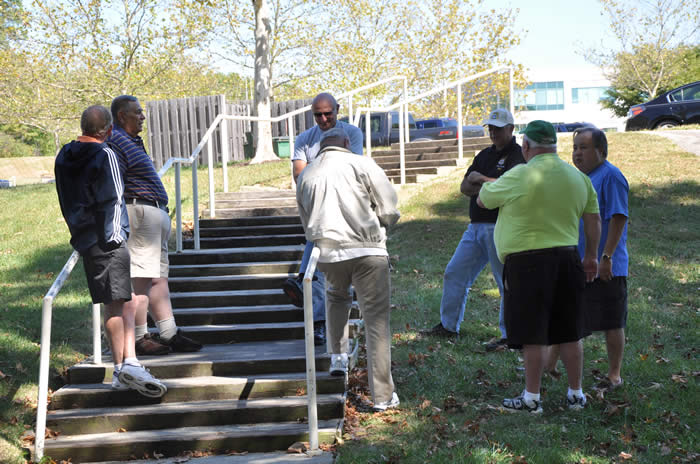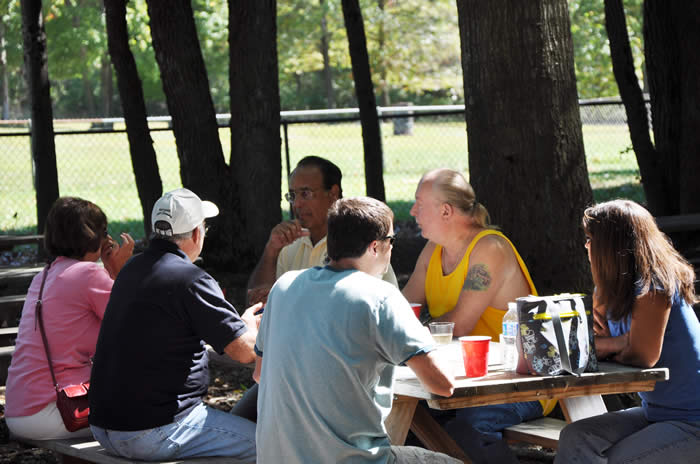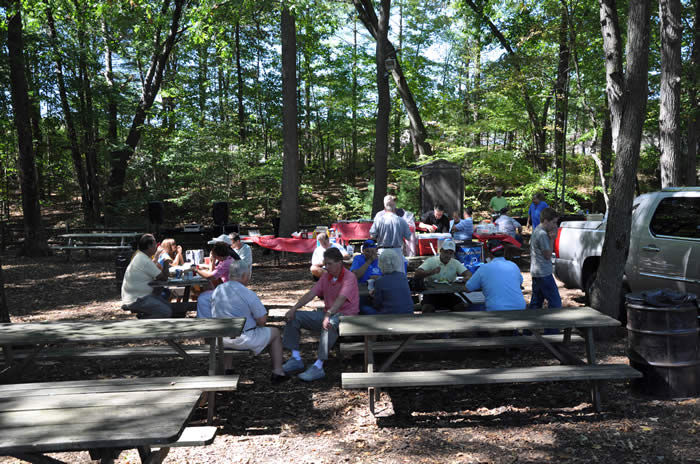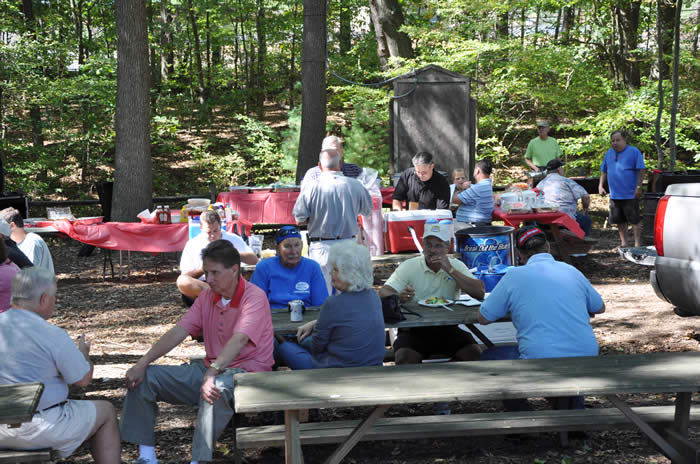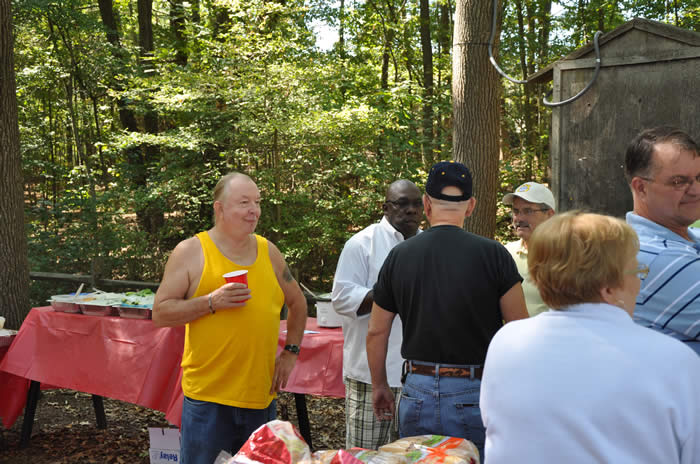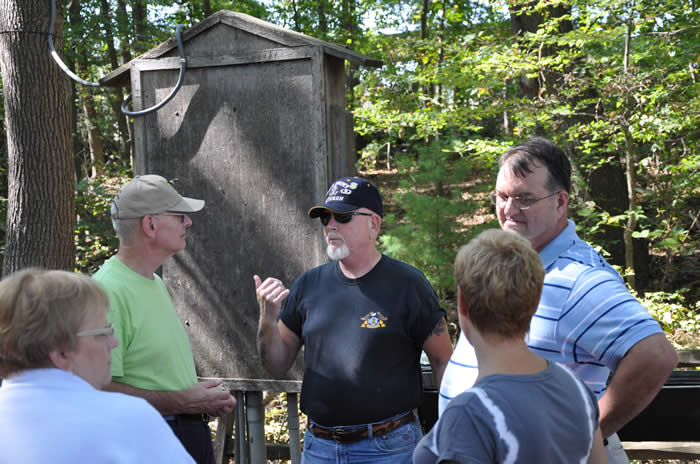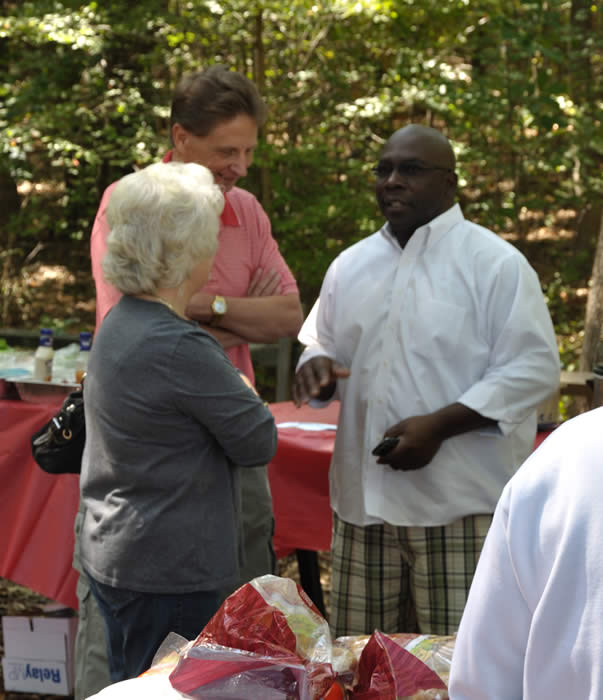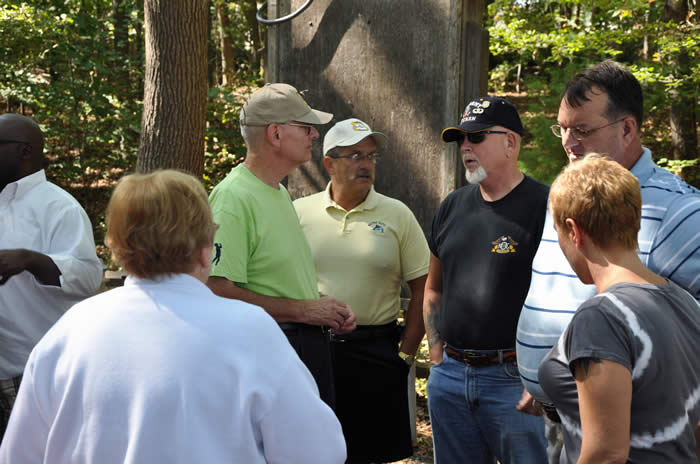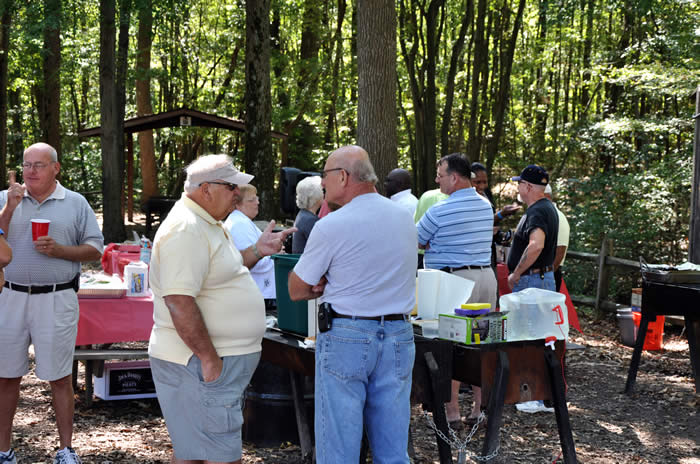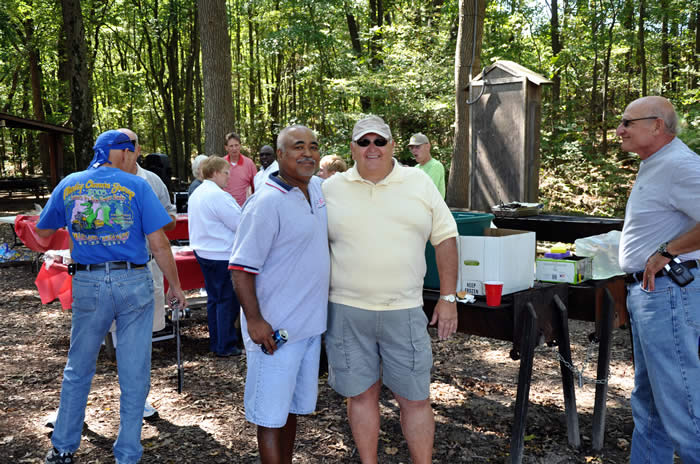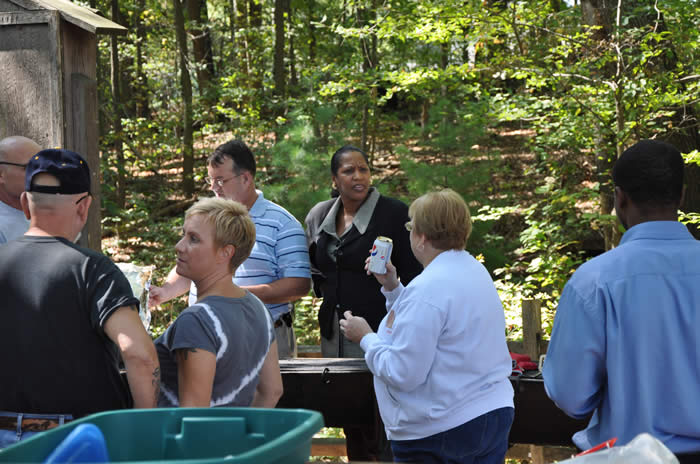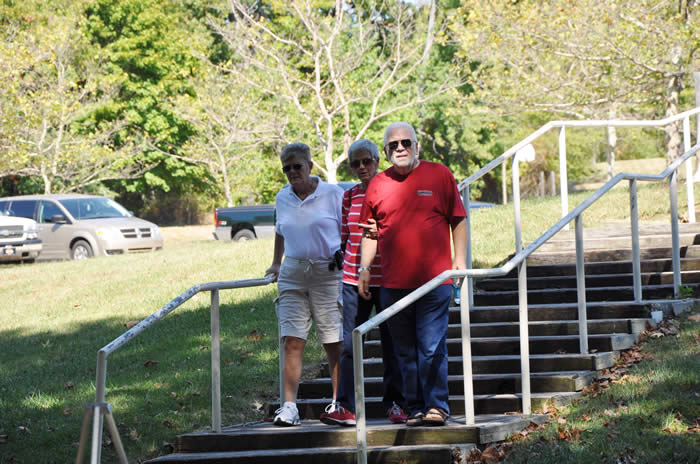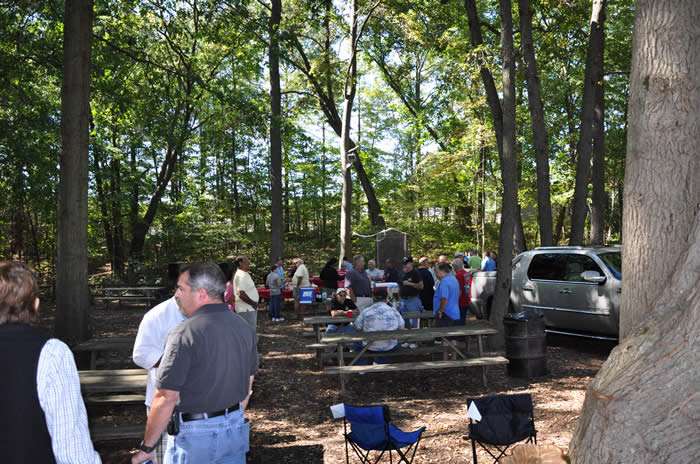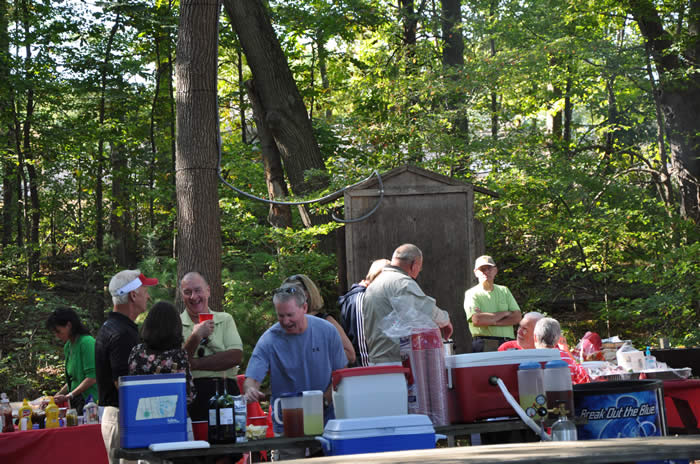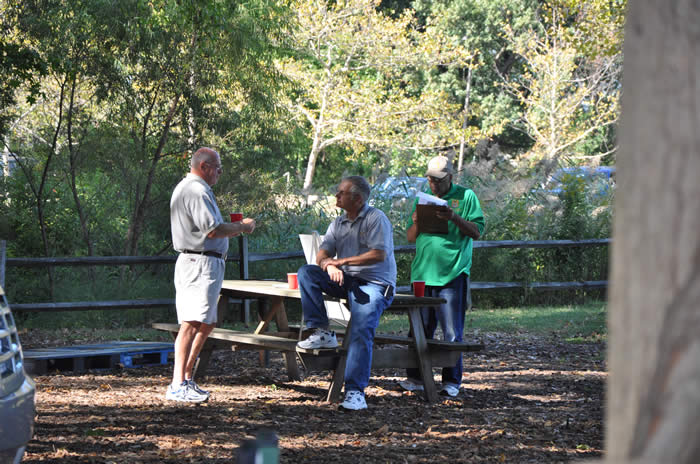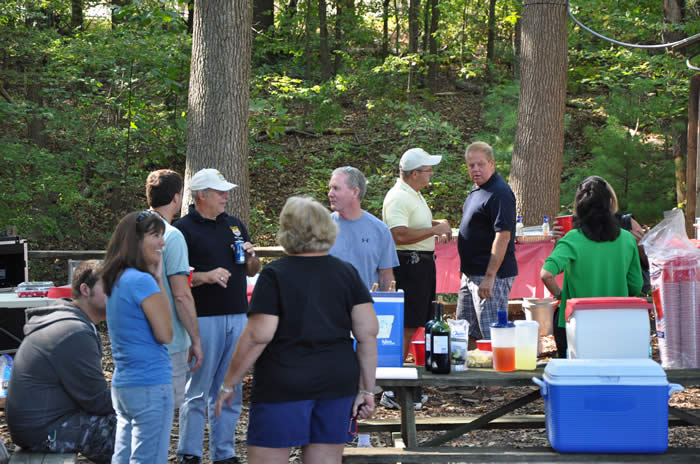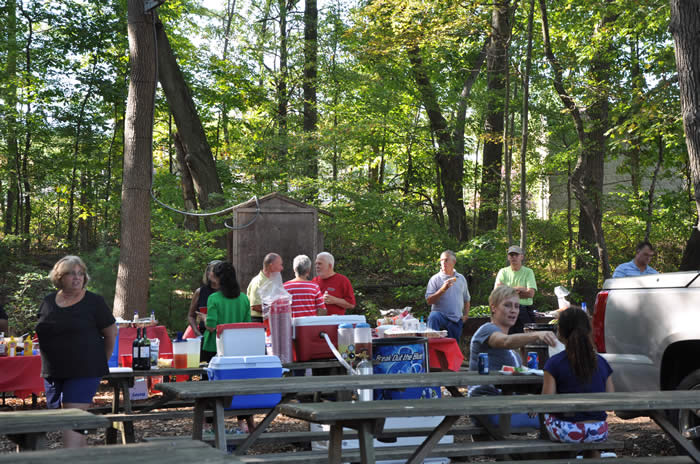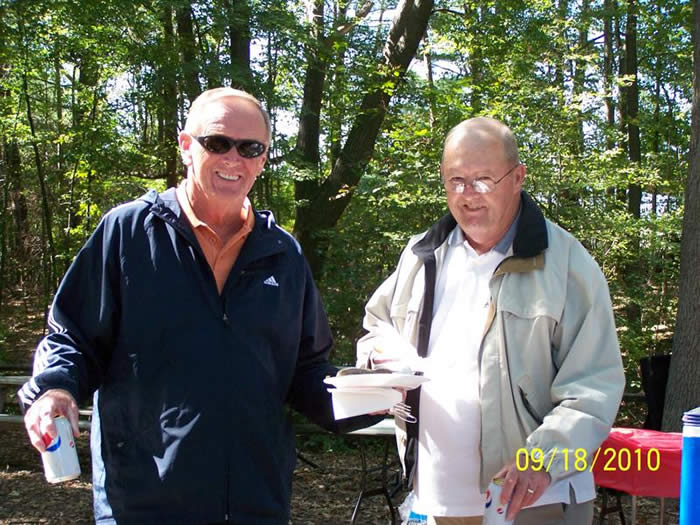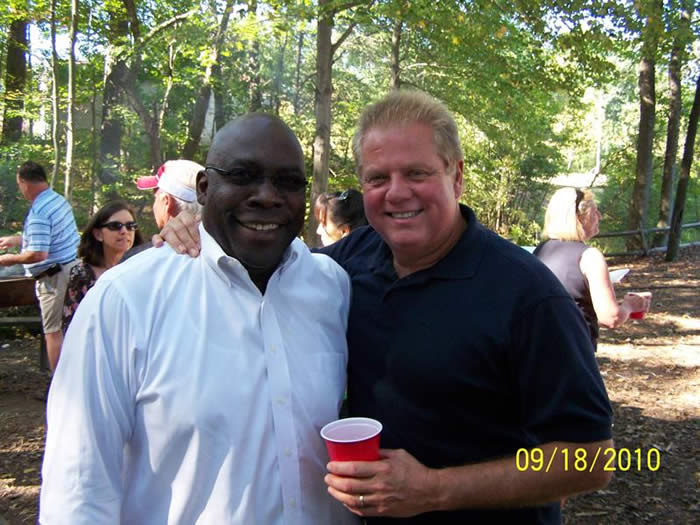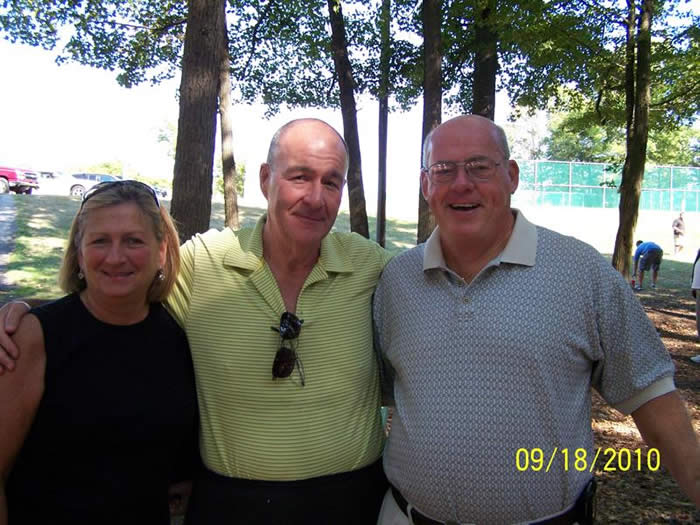 Police Memorial Day 2010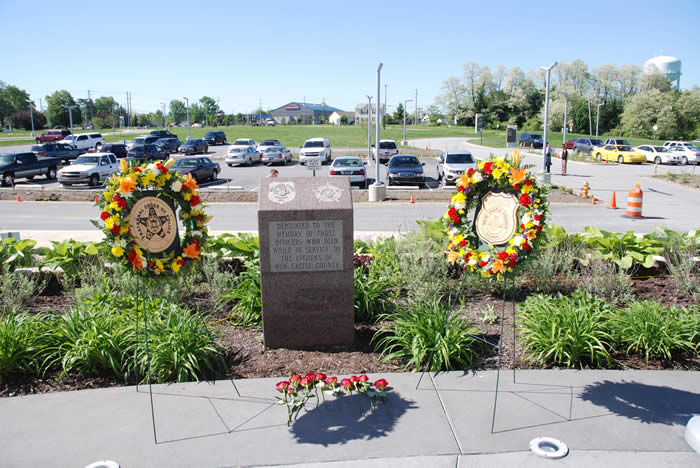 On May 5, 2010 Police Memorial Day was held at the Cpl. Paul J. Sweeney Public Safety Building. Numerous retirees were in attendance remembering past brothers of law enforcement and personal friends. Outstanding remarks were made by FOP Lodge 5 President Joe Lavelle, Col. McGowan, and County Executive Chris Coons.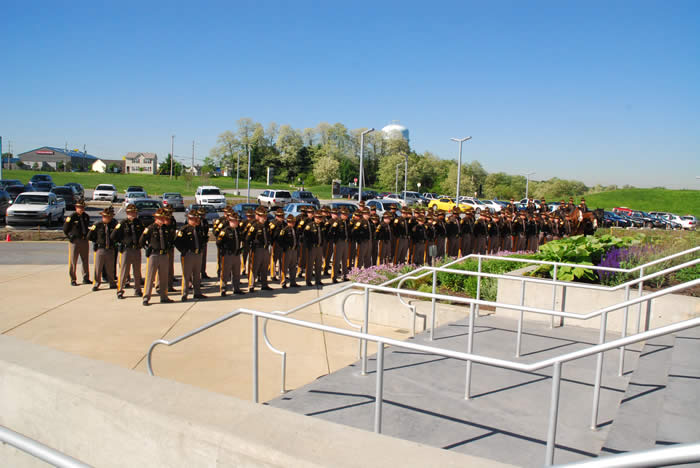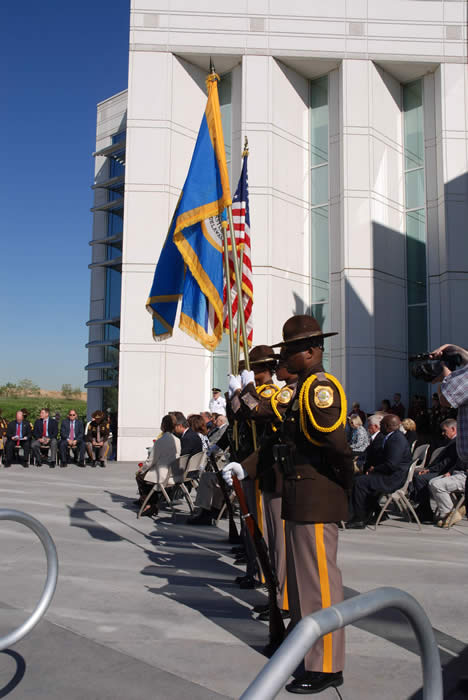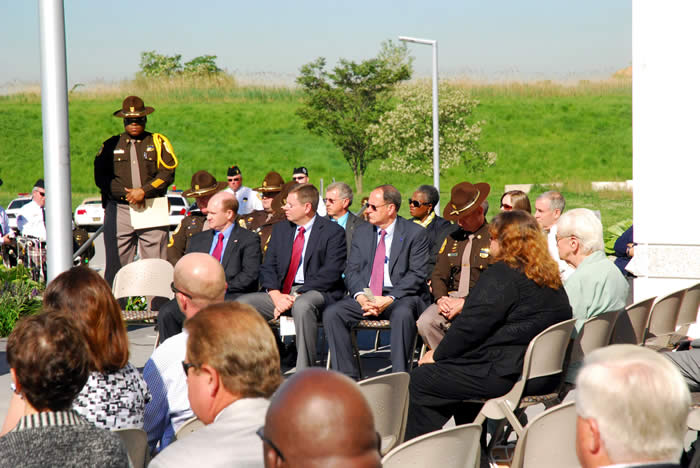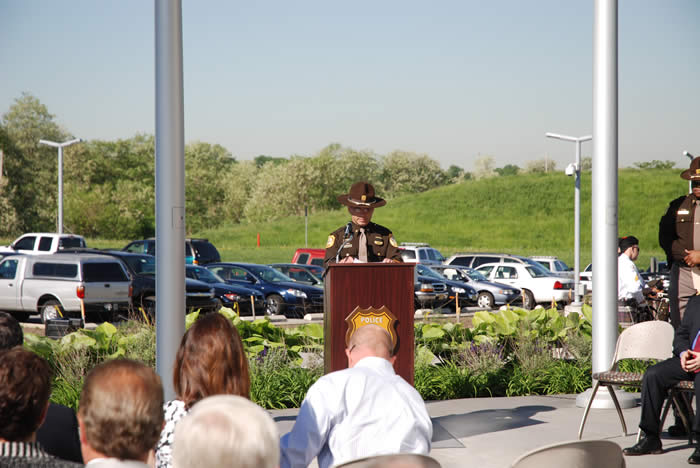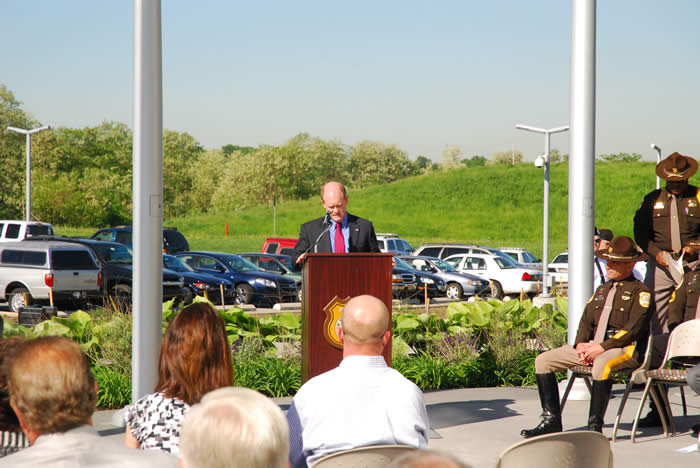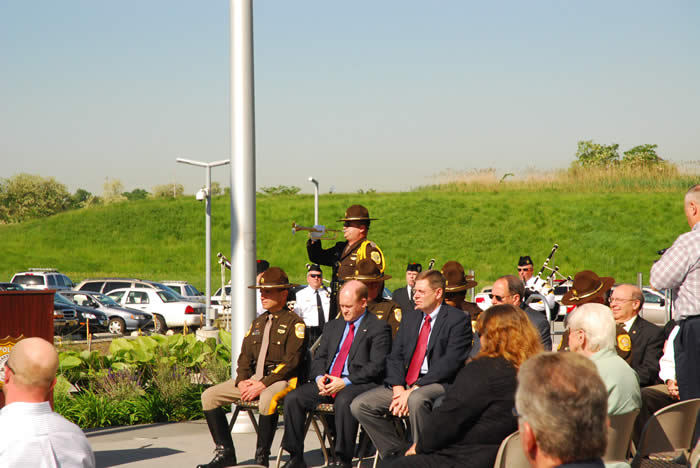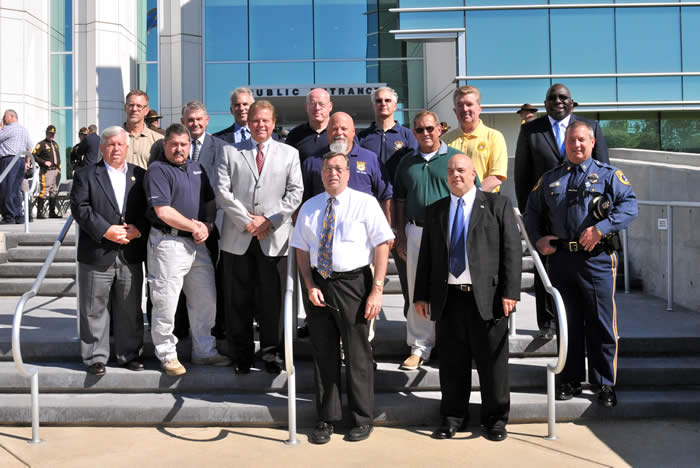 Dedication of the Law Enforcement Memorial
Debt of gratitude etched in granite
Biden joins officers in tribute to 36 lost in line of duty
By J.L. MILLER ?The News Journal ?May 4, 2010
DOVER -- Delaware paid tribute to its fallen police officers Monday as Vice President Joe Biden, long one of law enforcement's chief advocates, lauded them for "true courage."
Biden, along with much of Delaware's political establishment, officers from throughout the state and family members of the fallen officers, dedicated the newly placed Delaware Law Enforcement Memorial on Legislative Mall.
The somber black granite wall with the statue of a kneeling policeman bears the names of the 36 Delaware officers who died in the line of duty.
Earlier in the evening, family members of the officers joined Biden, Gov. Jack Markell and first lady Carla Markell for a private function at Woodburn, the governor's official residence.
New Castle Police Chief Kevin McDerby, who was instrumental in turning the memorial from an idea into reality, called it a story with 36 chapters.
"As much as we hope not, there will be more chapters written," McDerby said.
Biden, whose Senate career included sponsoring legislation to increase funding for local police, told the assembled officers that "you have had my back and I hope I have done my best to have your back throughout my career."
"Today, Delaware recognizes true courage. Today, Delaware recognizes fallen heroes and today, Delaware makes us all proud," said Biden, who donated $26,000 from his senatorial campaign fund to the memorial effort.
"We owe you a debt of gratitude, not only for what you lost, but for what you gave," Biden told the fallen officers' families.
The names of the officers were read, one by one, starting with that of Officer John F. Baylis, a Wilmington city officer who died Sept. 9, 1863.
As each name was read, a bell tolled, and a single rose was placed on the memorial in tribute.
The final name on the monument is that of Georgetown Officer Chad Spicer, slain on Sept. 1, 2009.
Little Aubrey Spicer, the officer's daughter, joined her family members in placing the rose.
Three police helicopters flew in formation over the crowd in tribute, and as they disappeared into the night, it began to rain.
Contact J.L. Miller at 678-4271 or jlmiller@delawareonline.com.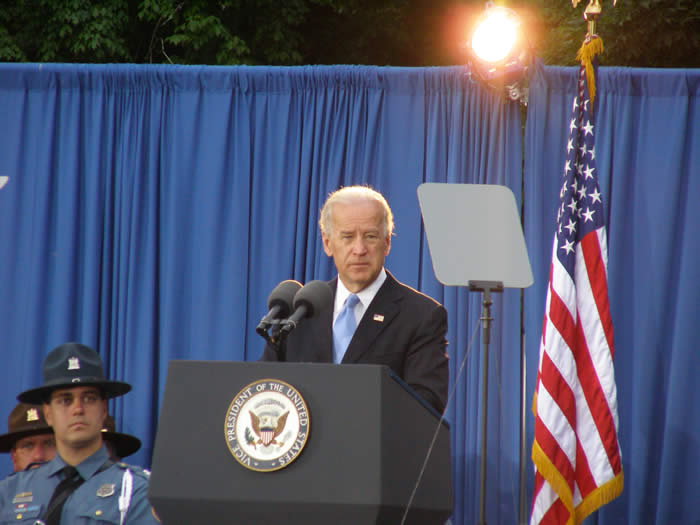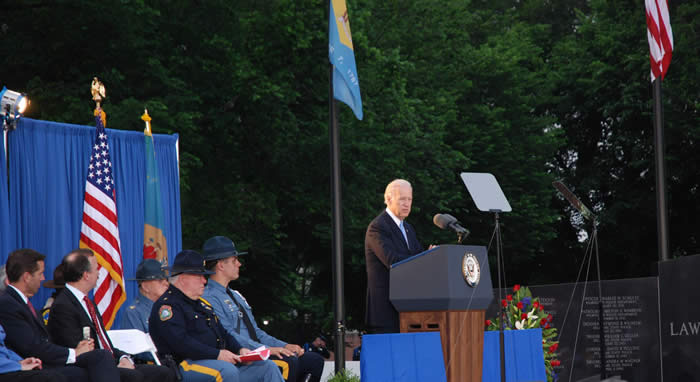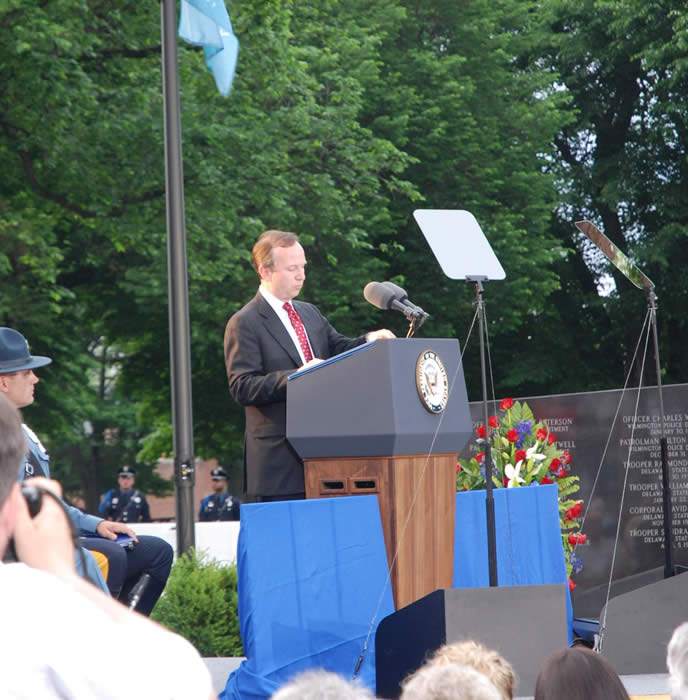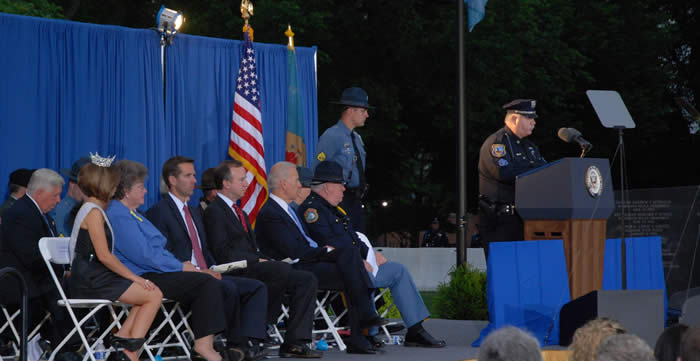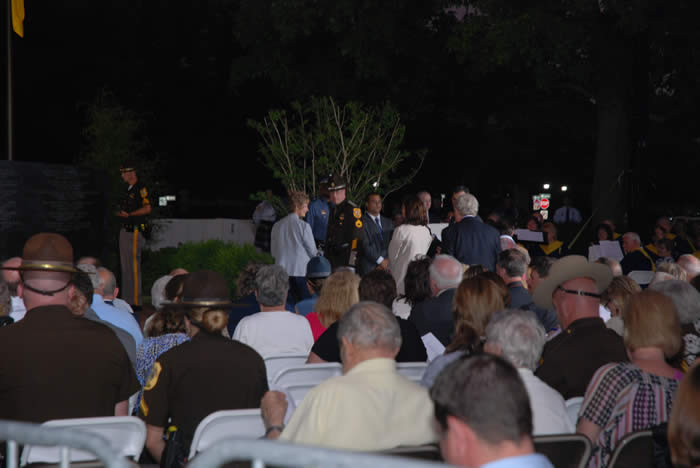 Cpl. Wysock taking the Sweeney family to place a rose at the Memorial

On Friday, January 29, 2010, FOP Lodge 5 held its annual recognition dinner for the 2009 retirees. The affair was sold out, over 225 in attendance. Numerous County Council members were in attendance with several state representatives and several retired DSP officers. The attendance by active and retired officers was overwhelming. Each honoree had remarks to make about their careers. You could tell their dedication and commitment when on the job by their comments. This years dinner will go down as one of the most impressive.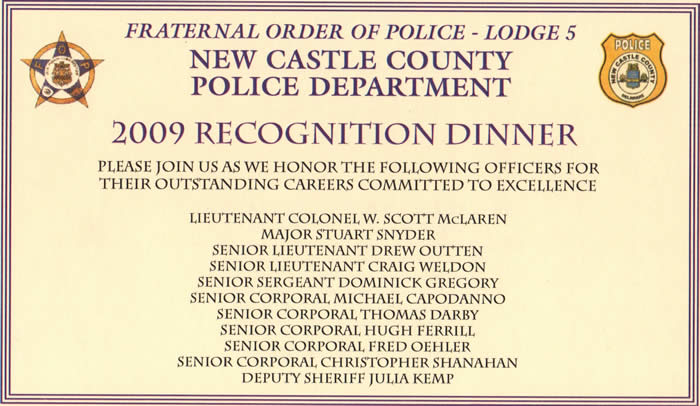 Scott McLaren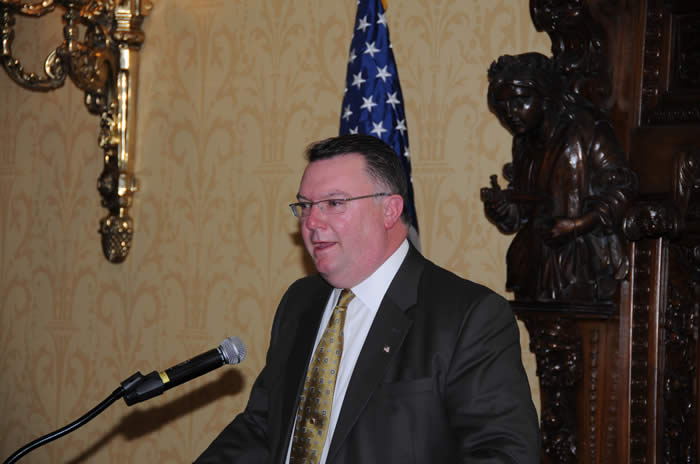 Stu Snyder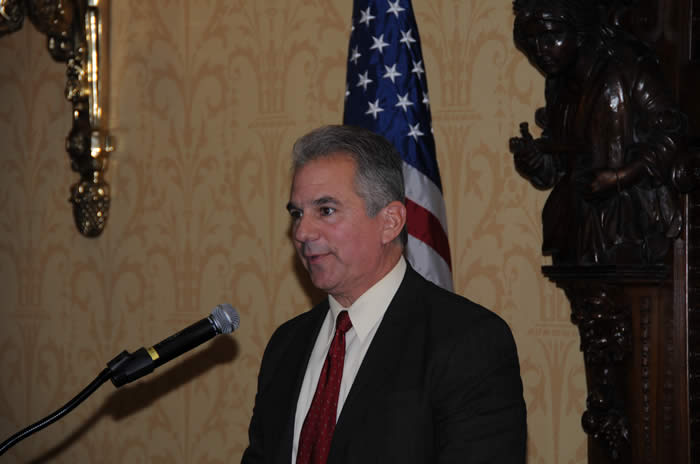 Craig Weldon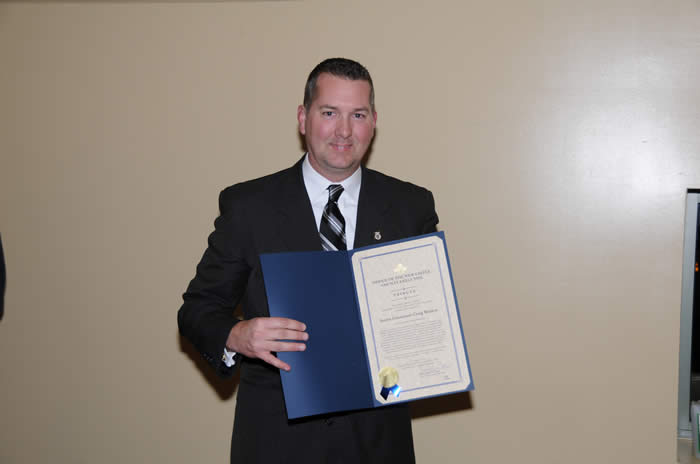 Domenick Gregory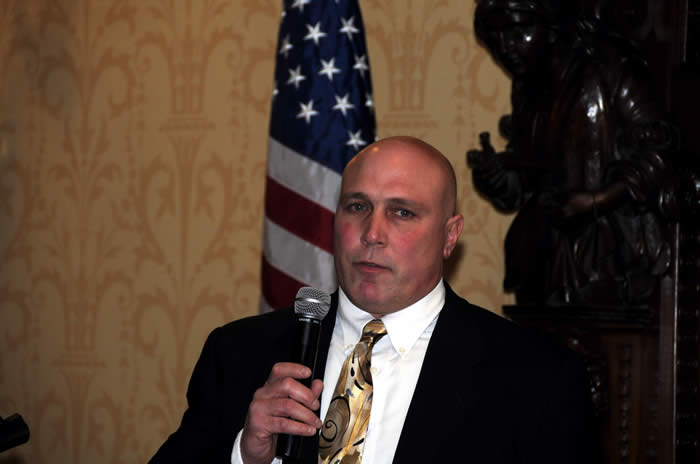 Mike Capodanno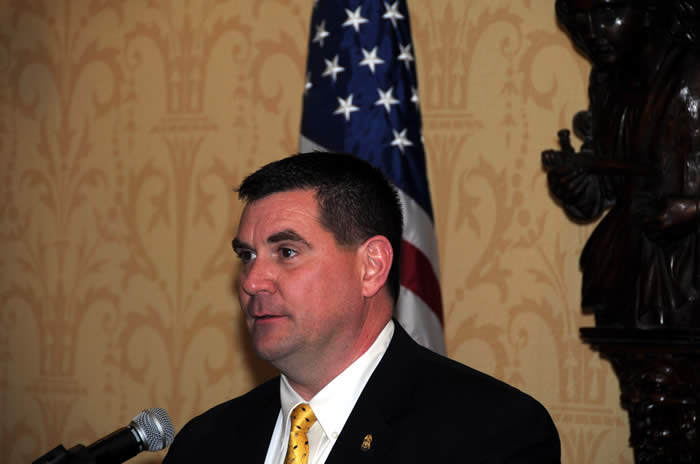 Hugh Ferrill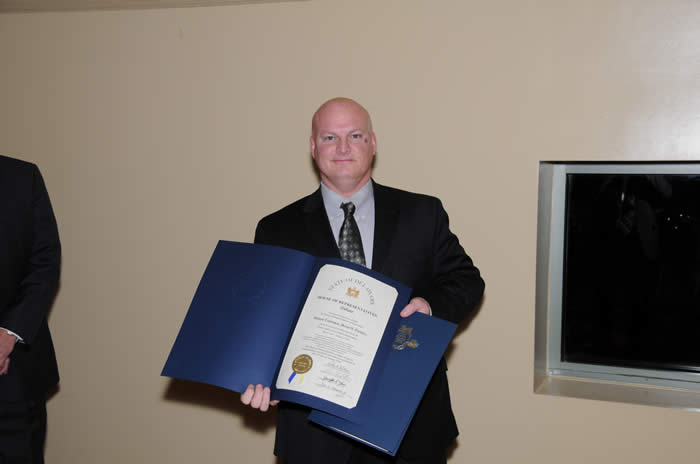 Fred Ohler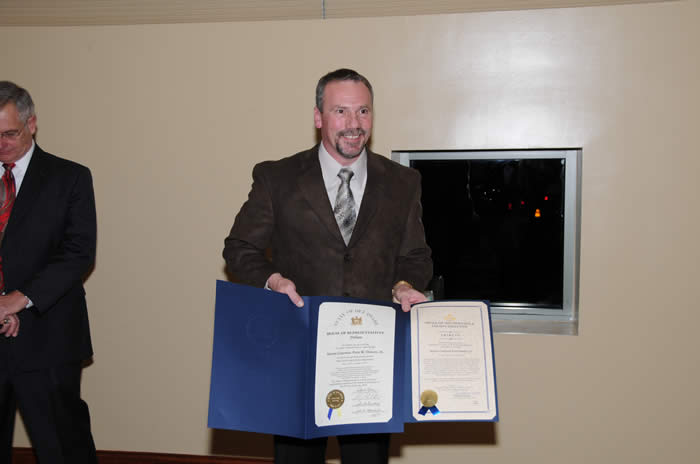 Chris Shanahan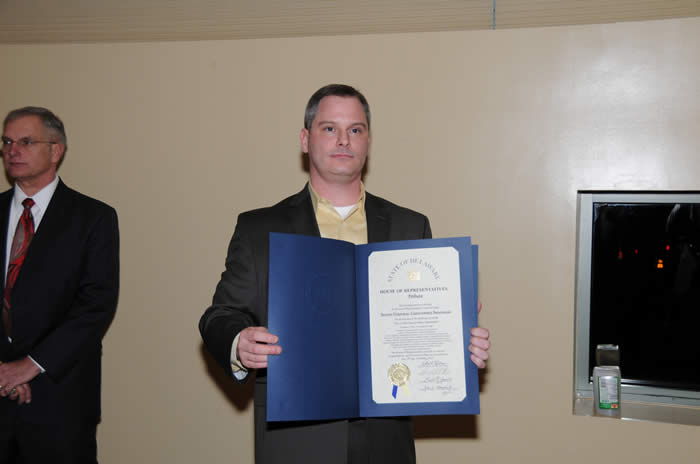 Julia Kemp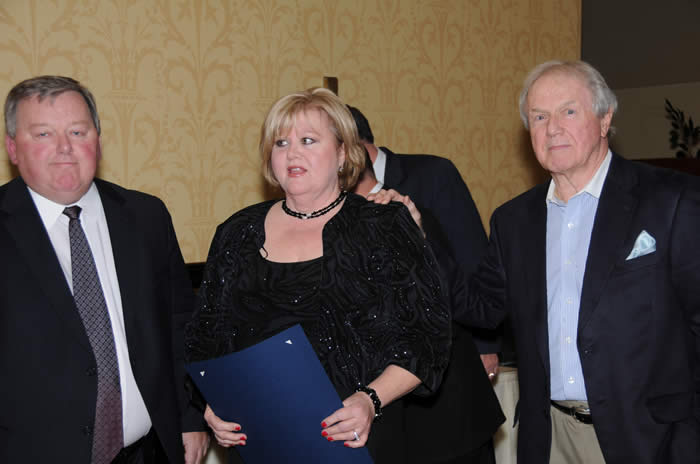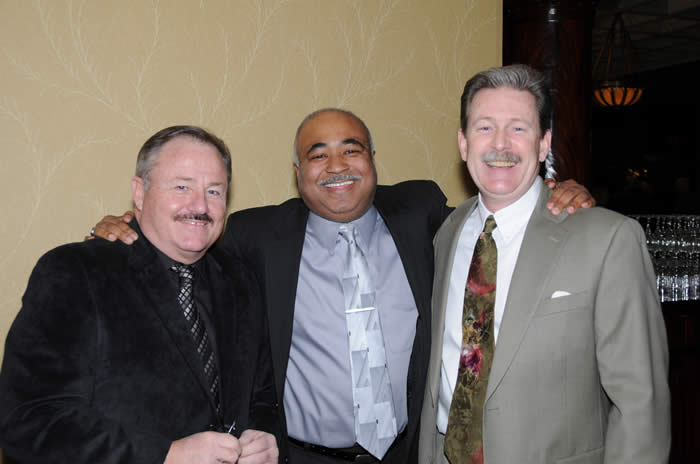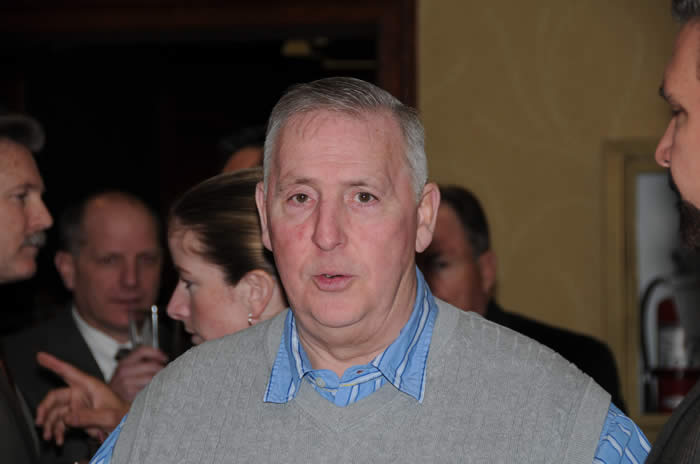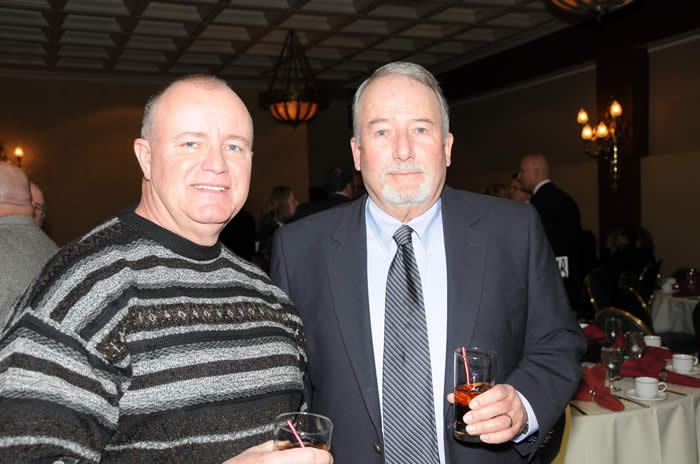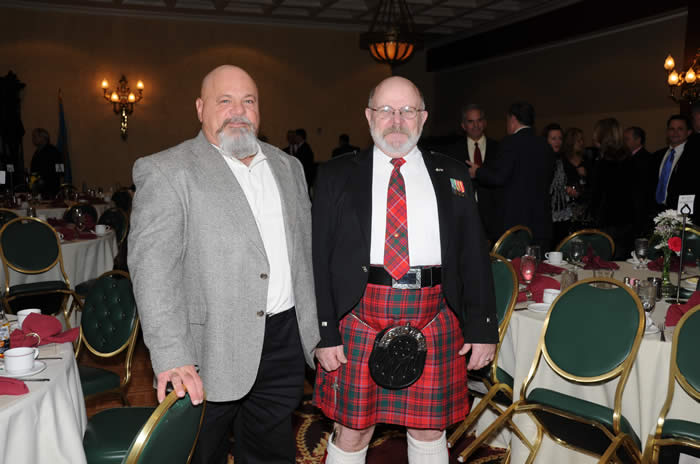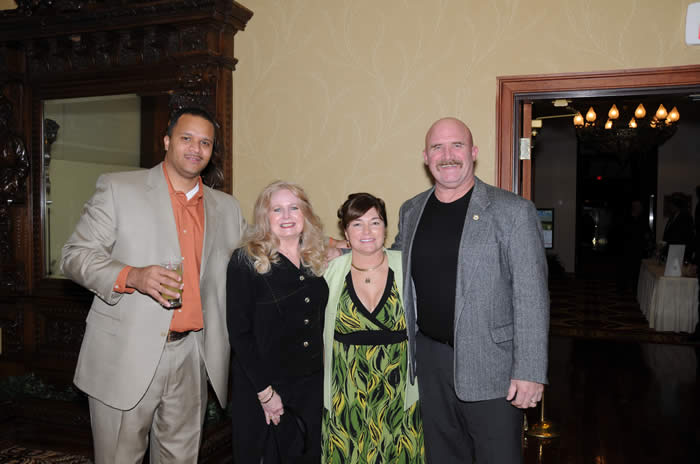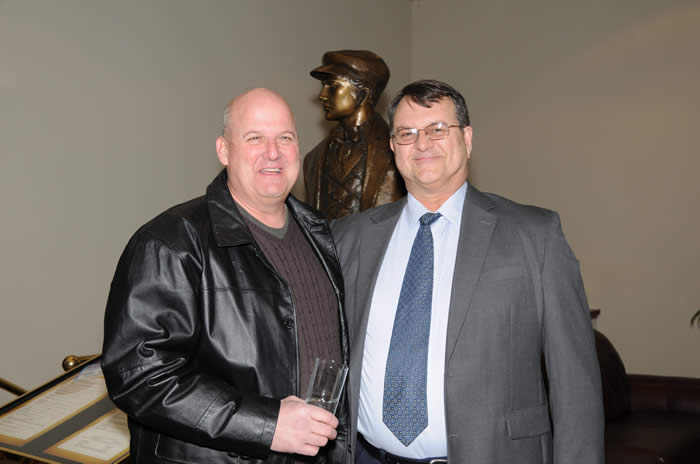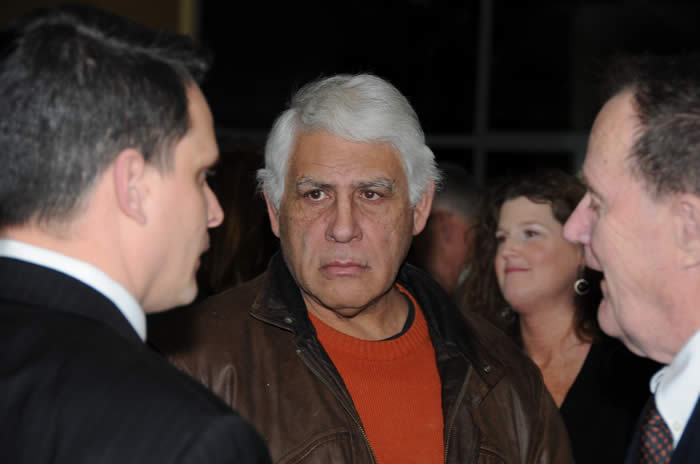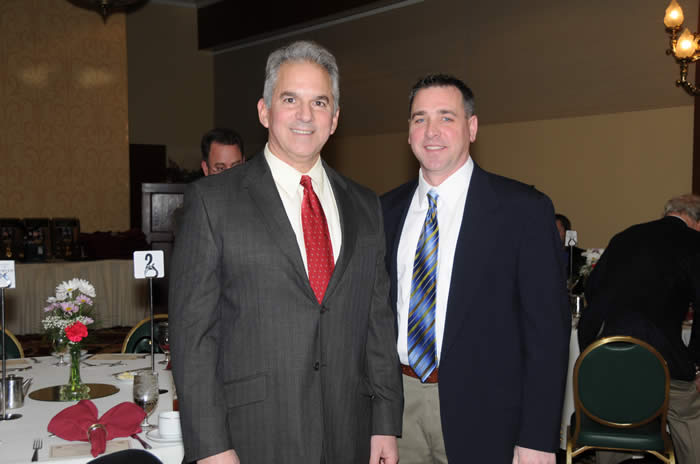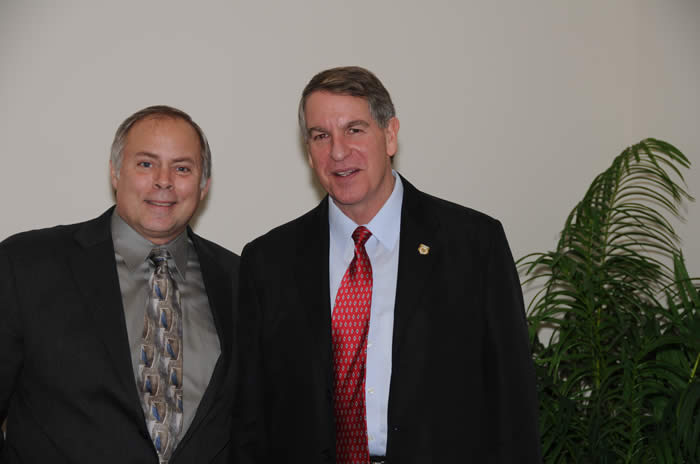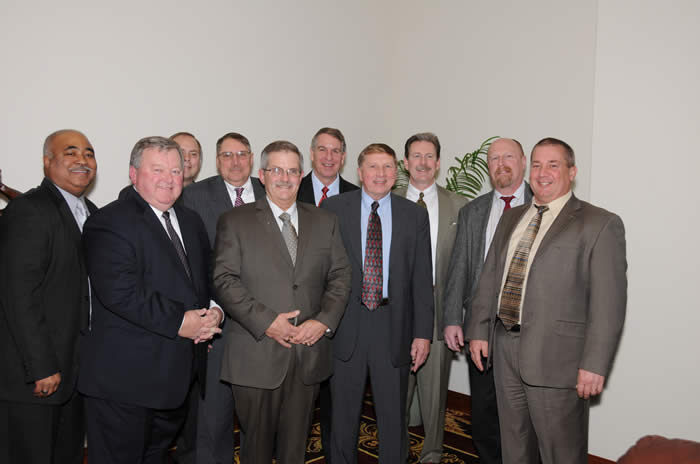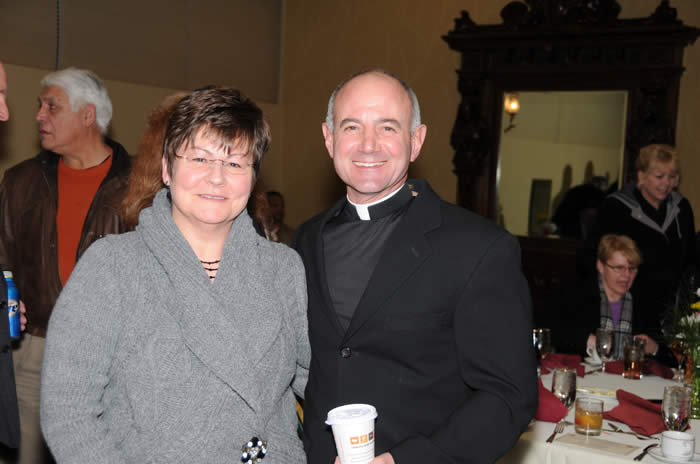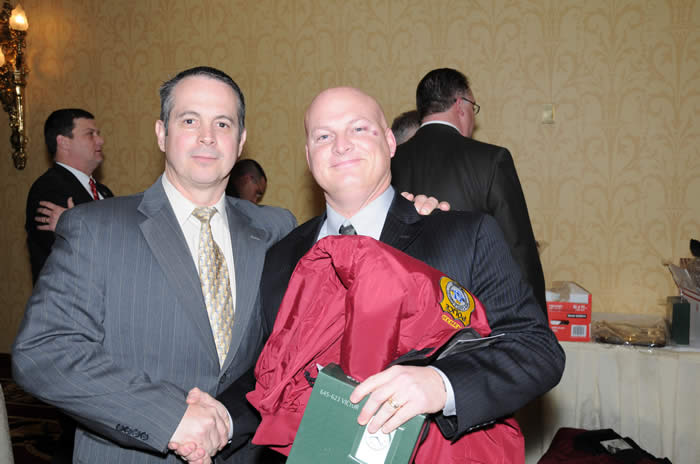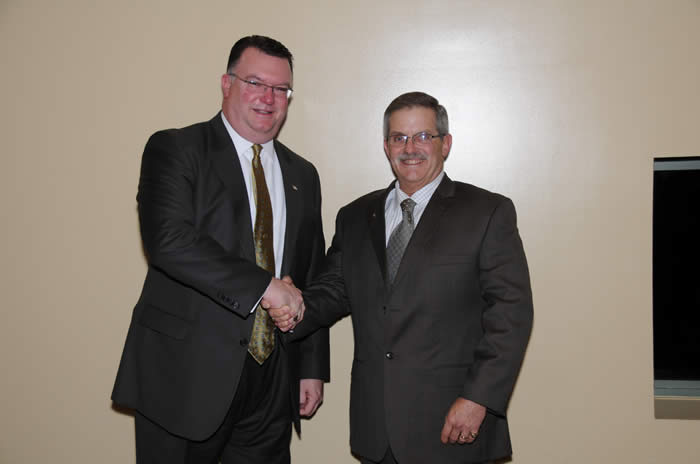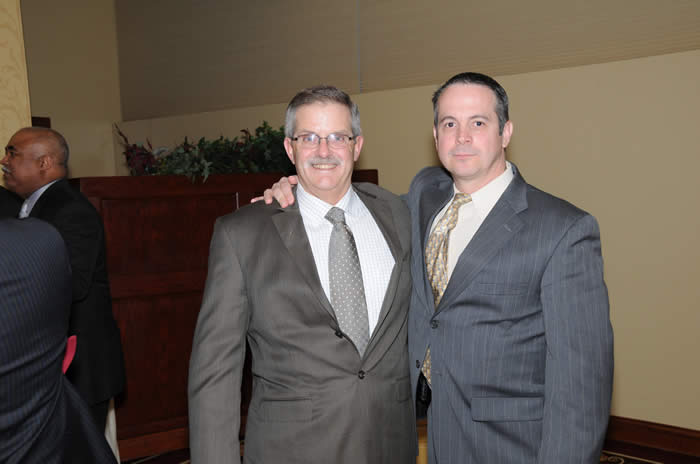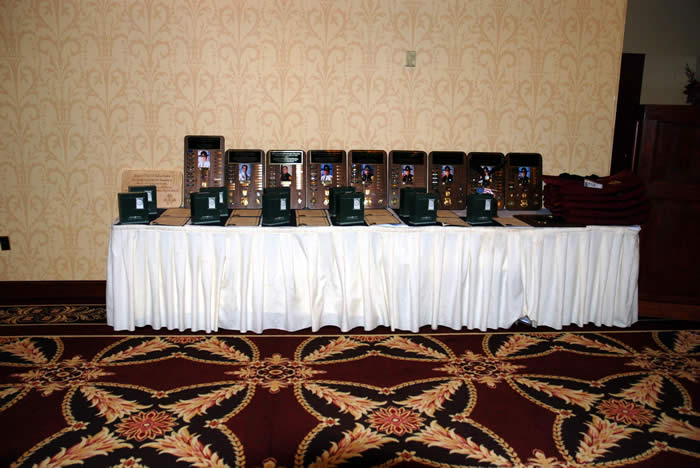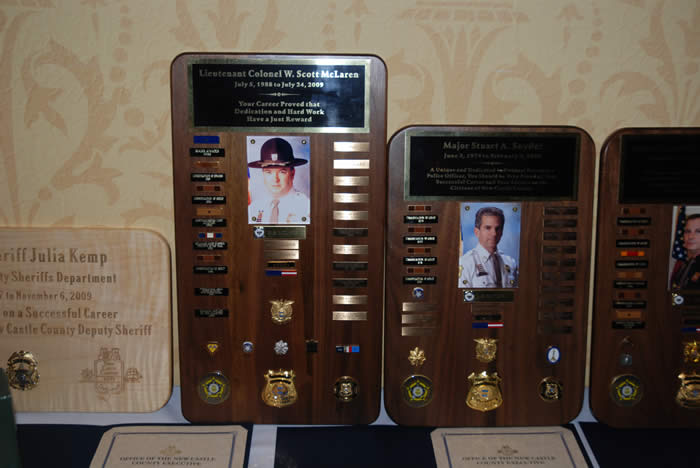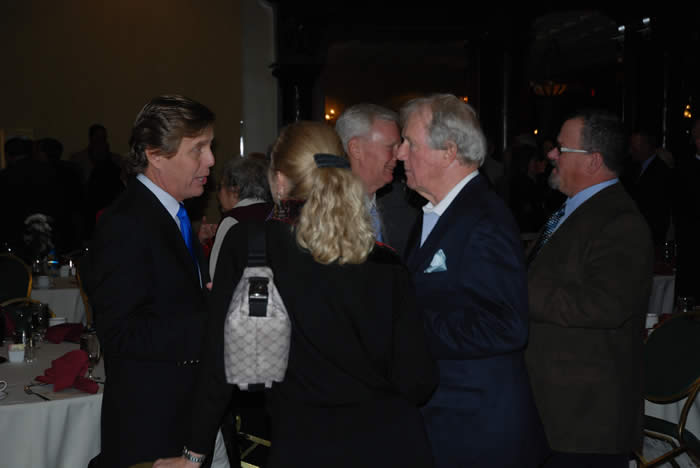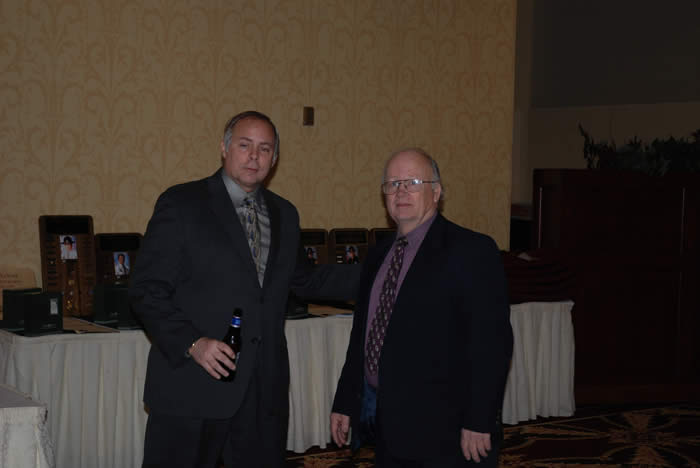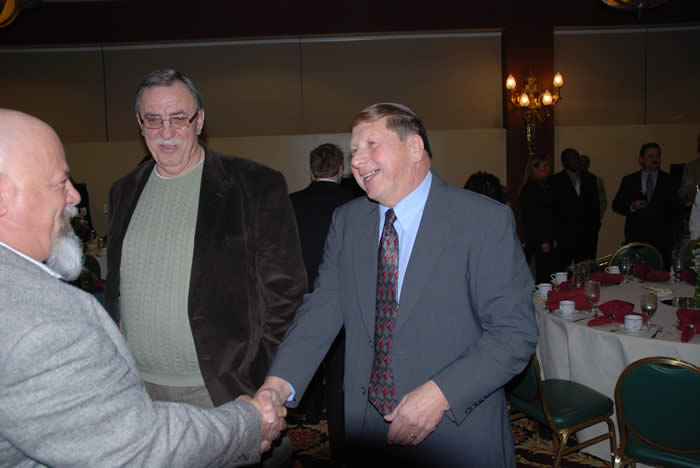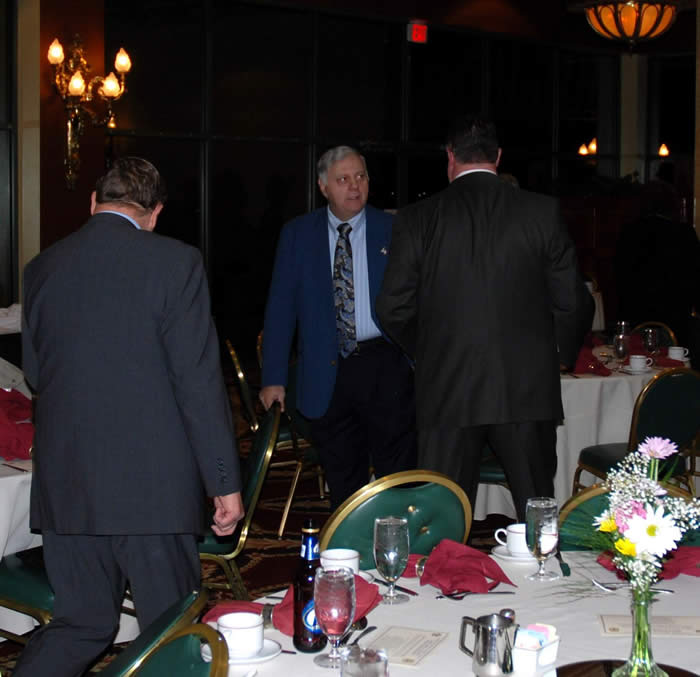 FOP 5 Member of the Year
Fred Calhoun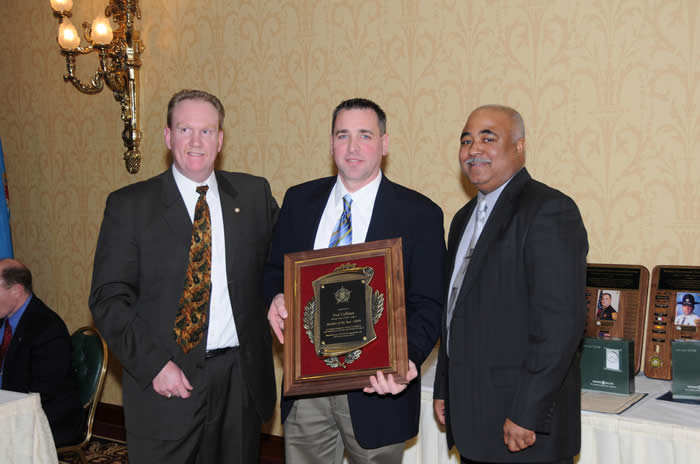 NCCPAA had its annual Dinner/Meeting at the DAP Hall , Lancaster Ave., on Tuesday, December 8, 2009. The dinner was a huge success with fifty retirees present. See how many retirees you can recognize from the pictures.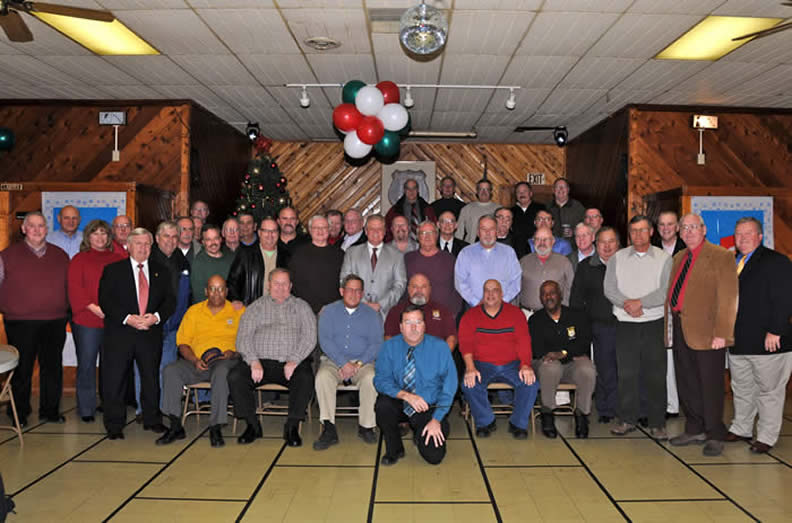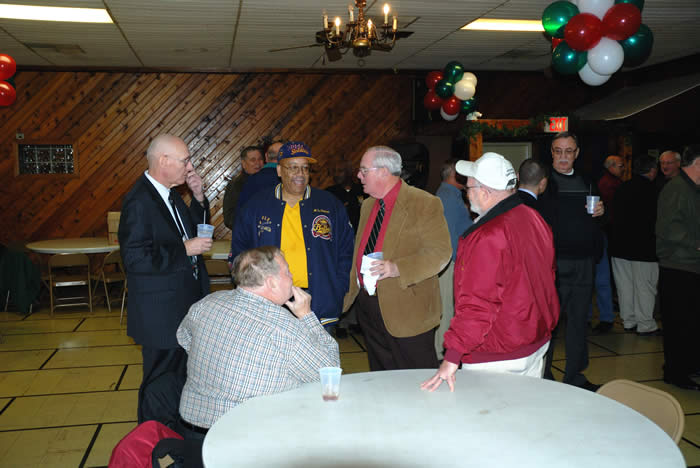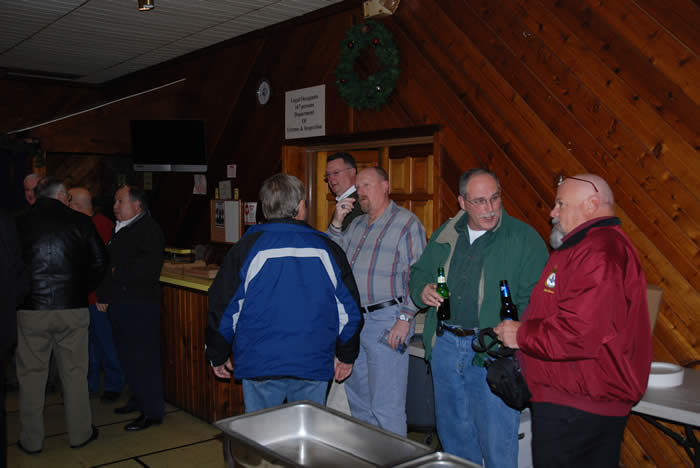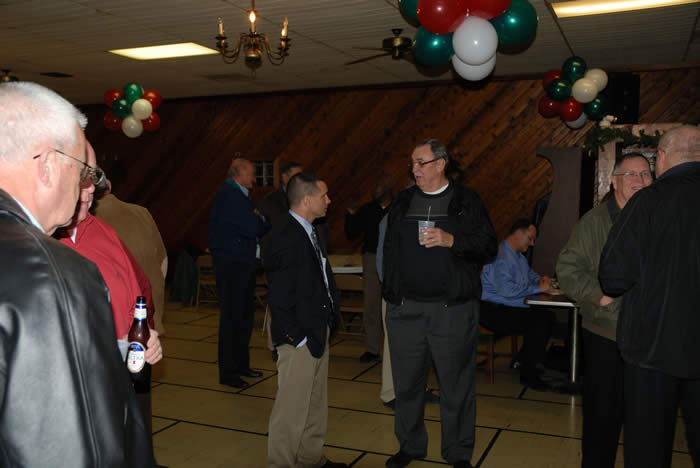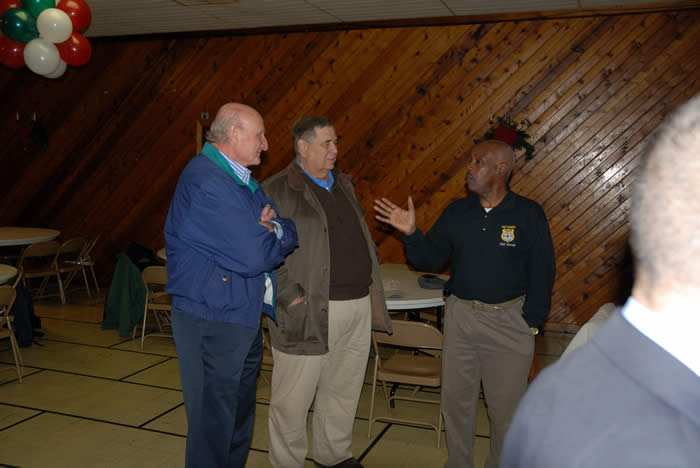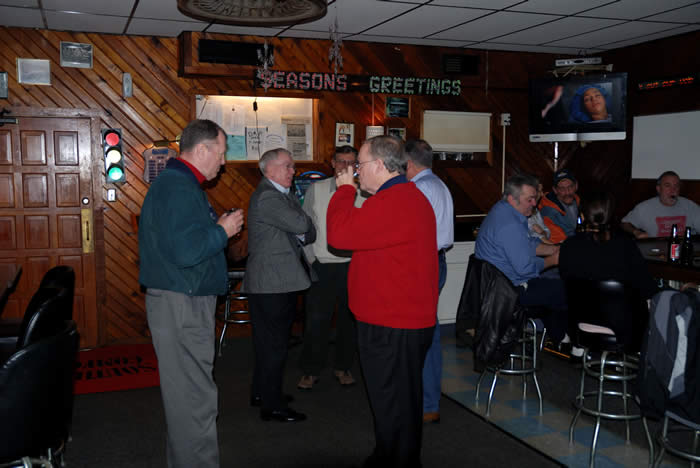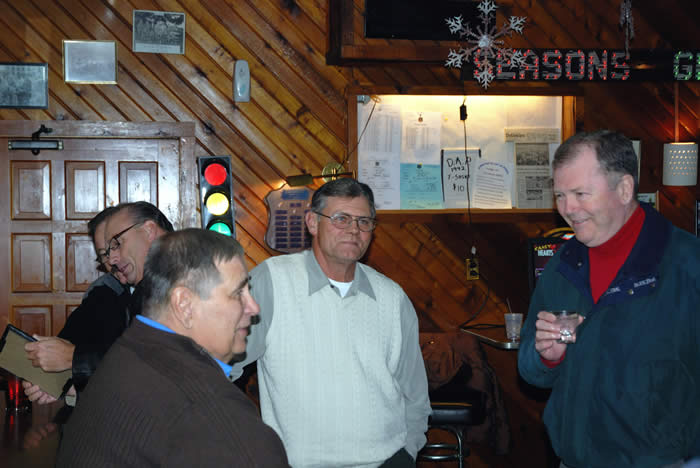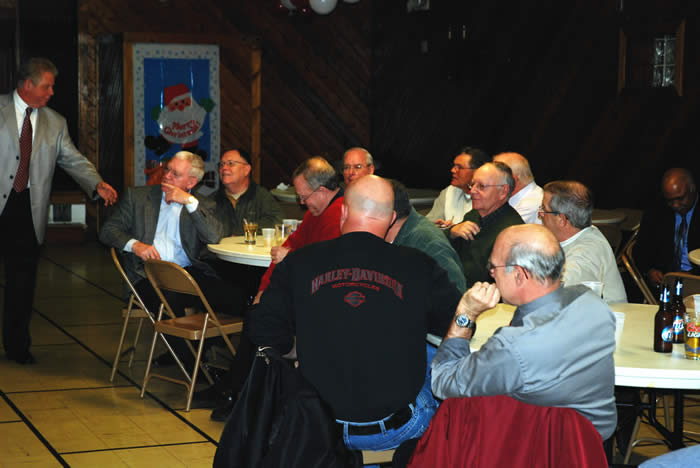 HB 218 Requirements
REMEMBER - State CCDW permit now required.
Tom Penoza is now in charge of permits; Bob Carmine retired. ONE CHANGE: RETIREES CAN GET A LETTER FROM THE CHIEF'S OFFICE EVEN IF THEY HAVE BEEN RETIRED MORE THAN 90 DAYS (LESS THAN 20 YEARS).
CONTACT BETTY(Chief's Secretary)AT 395-8010 Rather than contacting the Prothonotarys, any questions they should contact the AG's at 577-8500 and ask for Curt Clifton or Tom Penoza. (Check on-line for the forms)
Pictures from the first shoot.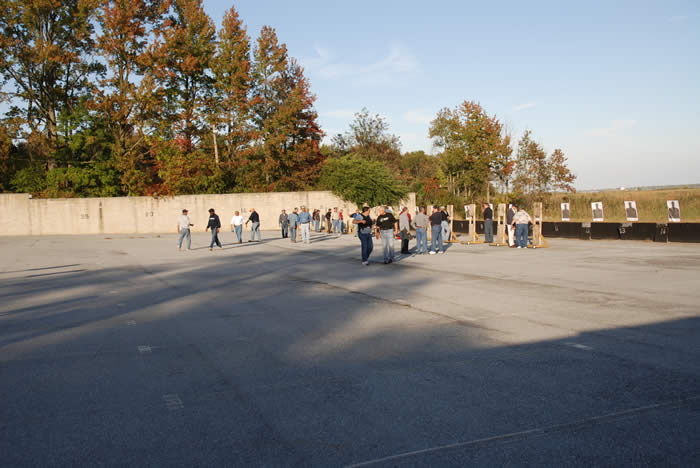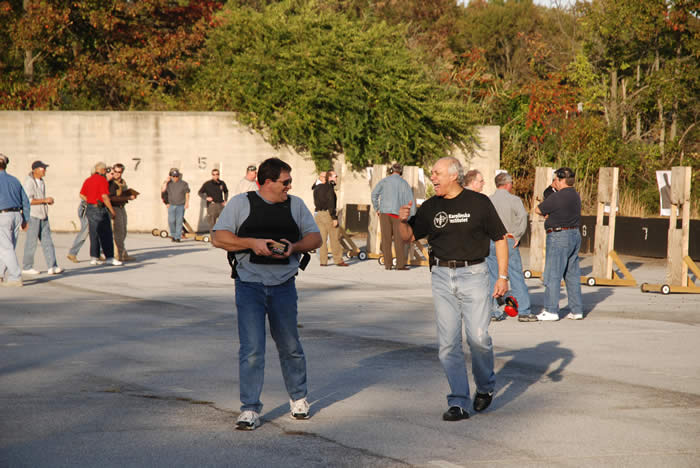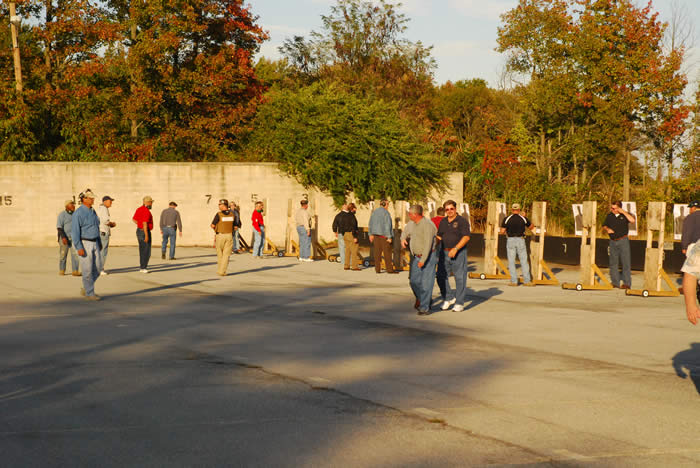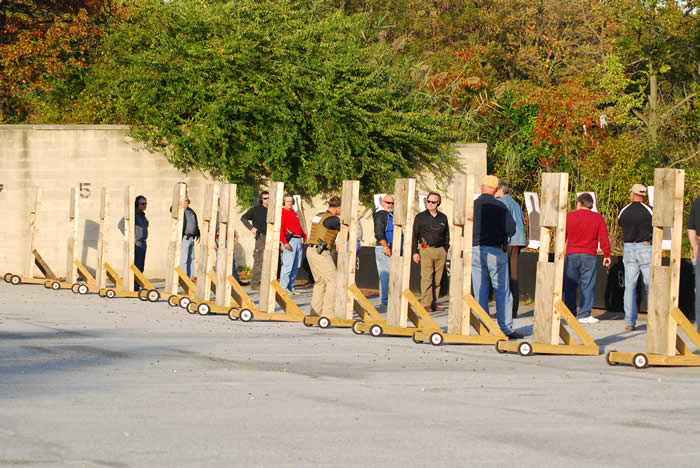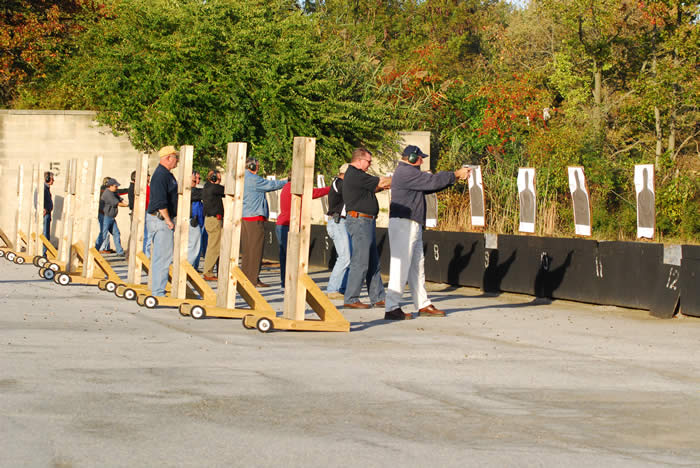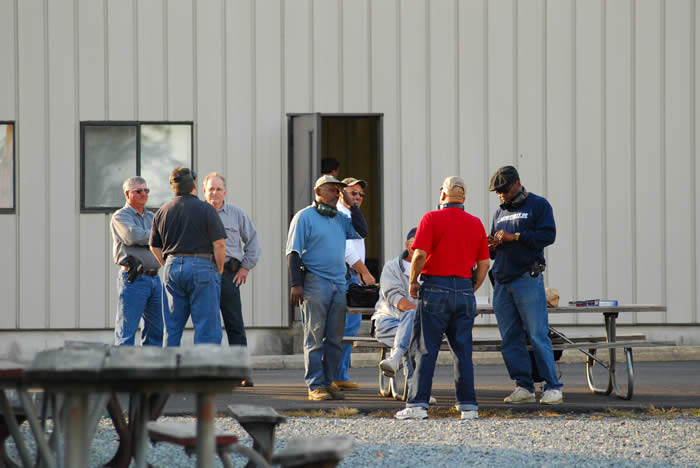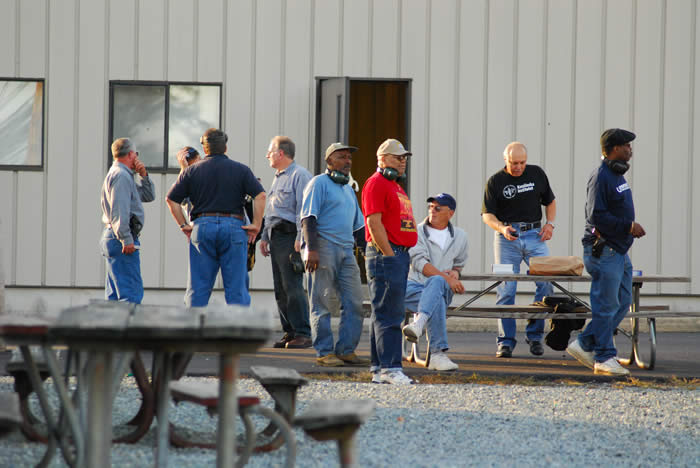 ALUMNI PICNIC
The New Castle County Police Alumni Association had a picnic Sunday, September 27, 2009. The picnic started at 1300 hrs in the rain. By 2:30 many retirees and their spouses showed. Everyone had a good time catching up on old times and new. The picnic was held at Pavilion 2, Bellevue State Park. A/Col. McGowan dropped by and talked with the retirees. Hopefully this will become an annual event without the rain.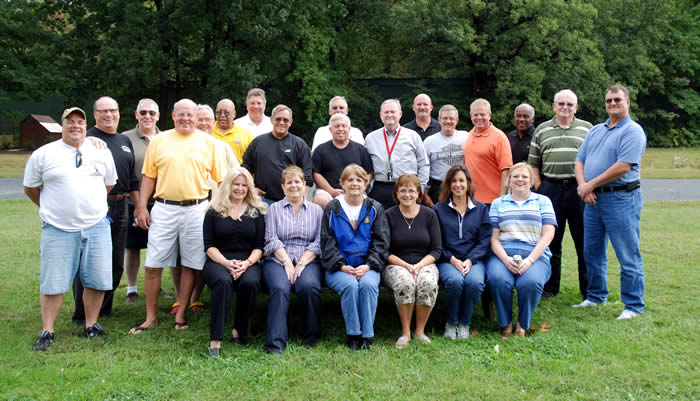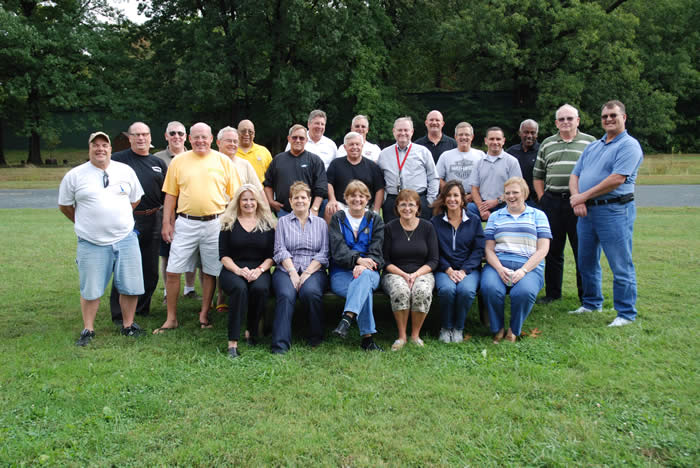 Find the difference in the two above photos.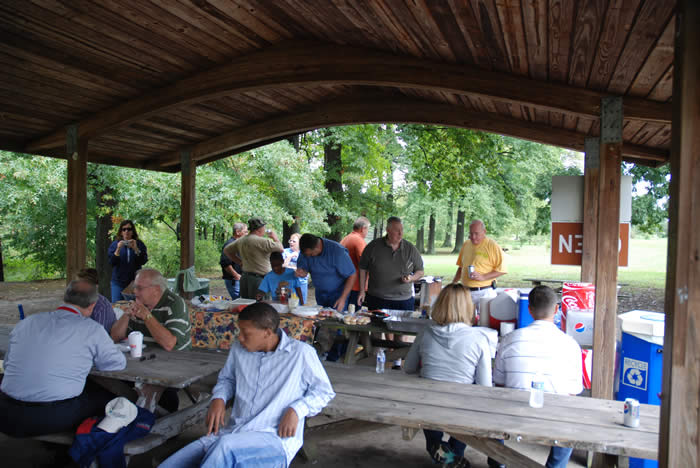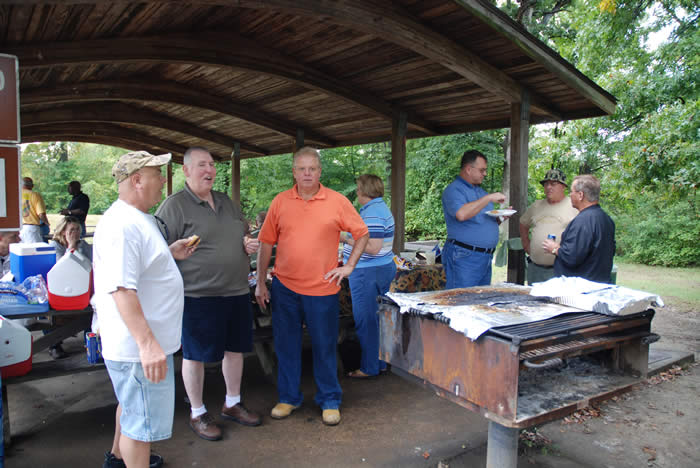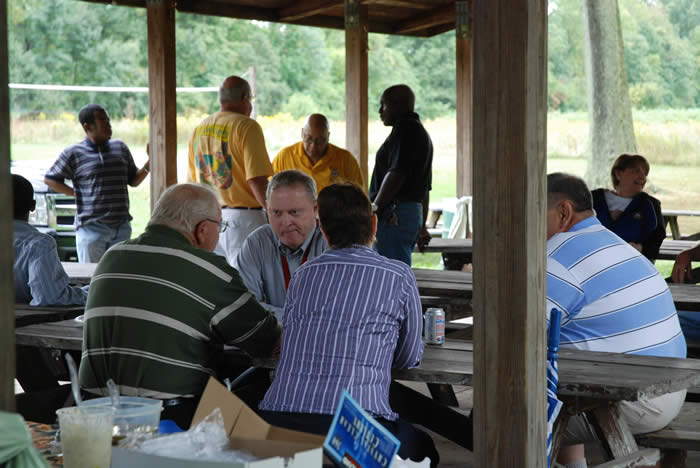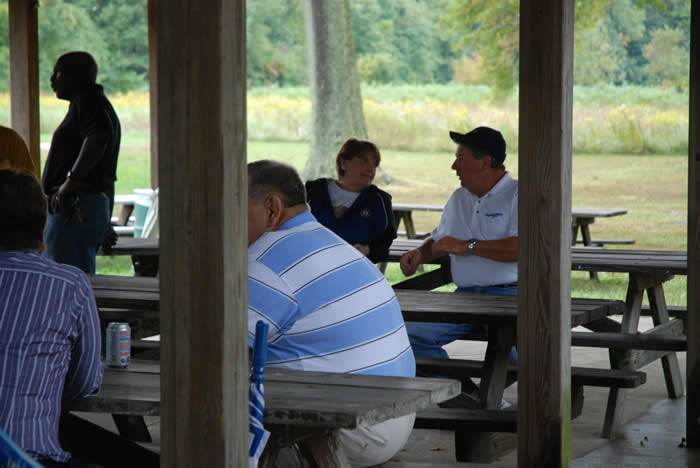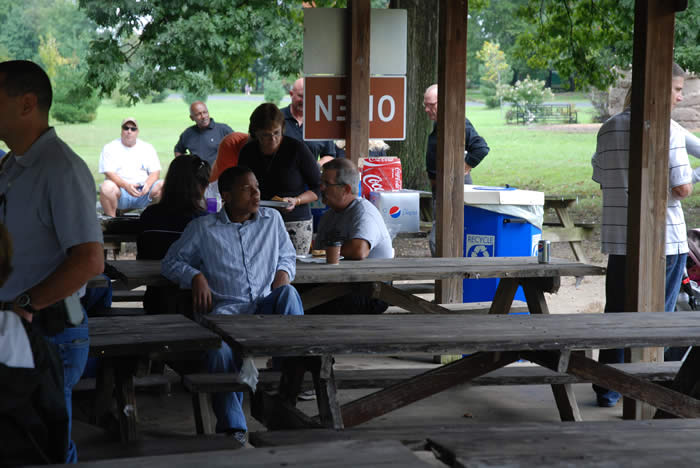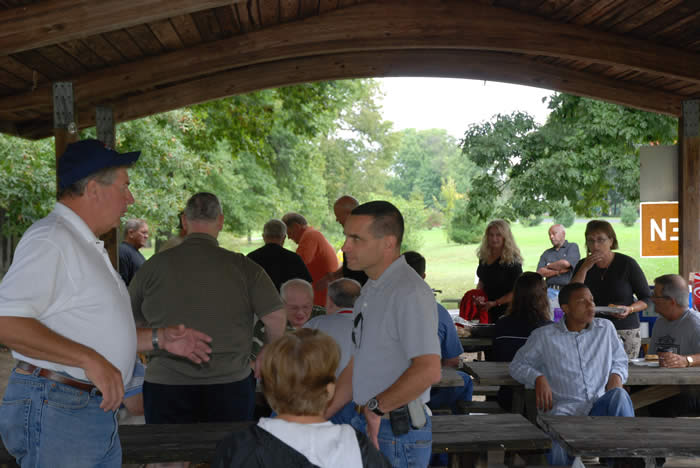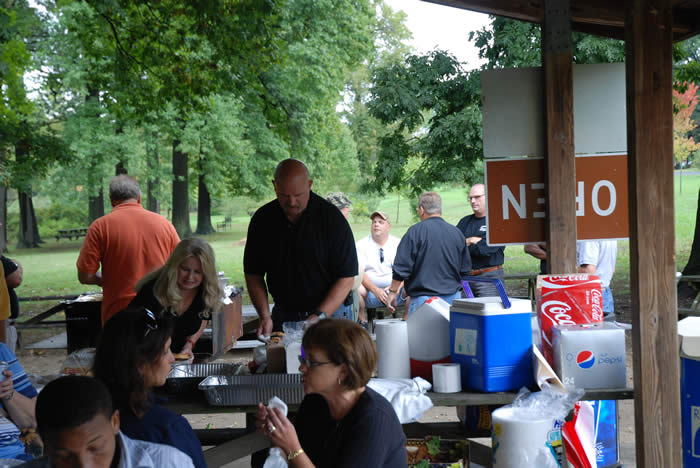 The 34th New Castle County Police Recruit Academy graduation ceremony was held on Thursday, July 23, 2009 at the University of Delaware. The Alumni Association presented the Core Value Award (Esprit de Corps) to Michelle Burris.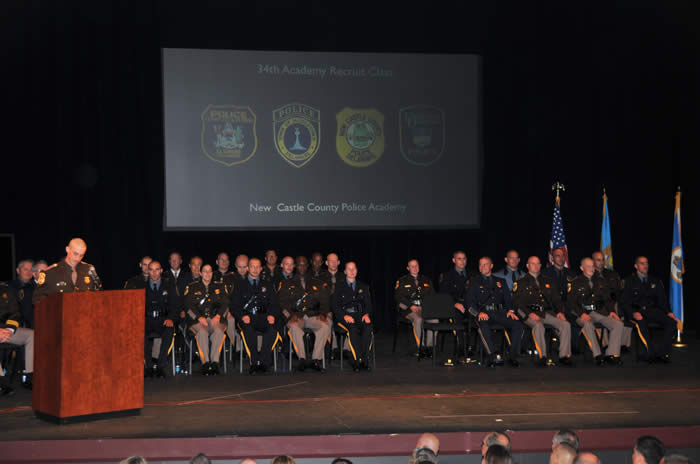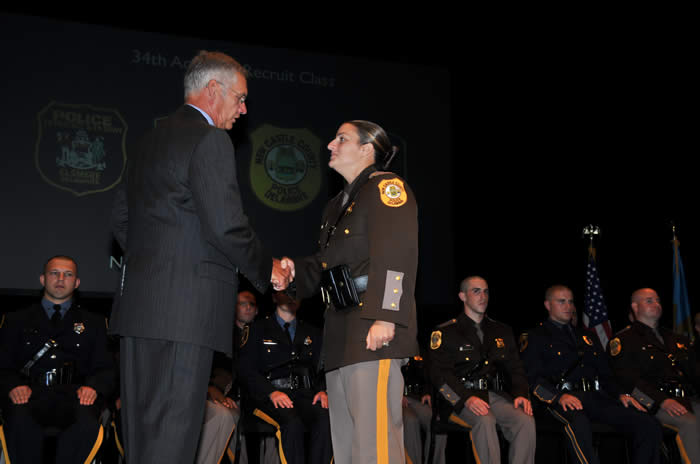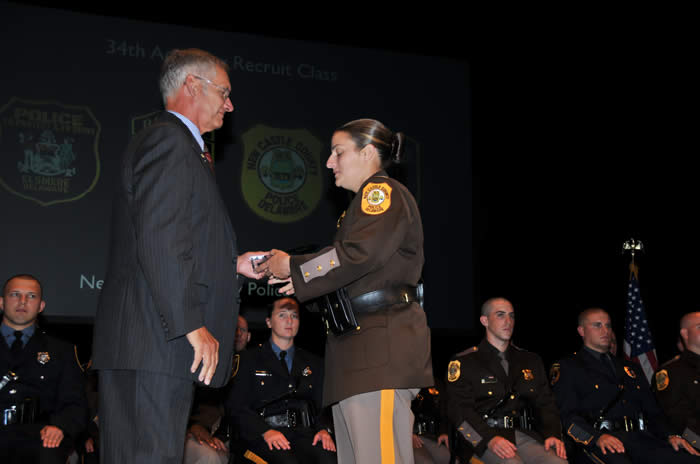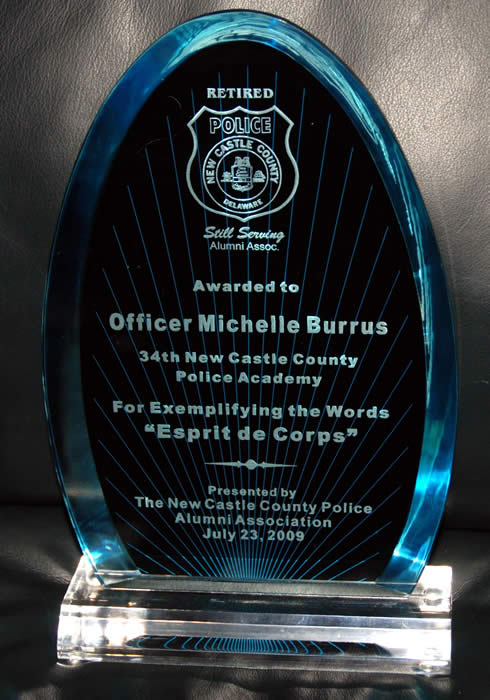 At the June 11, 2009 Alumni Meeting the below award was given to Lt. Col. Scott McLaren for his continuing support of the Alumni Association. Lt. Col. McLaren will be retiring this summer and become a member of the Alumni Association. Thanks for your support Scott.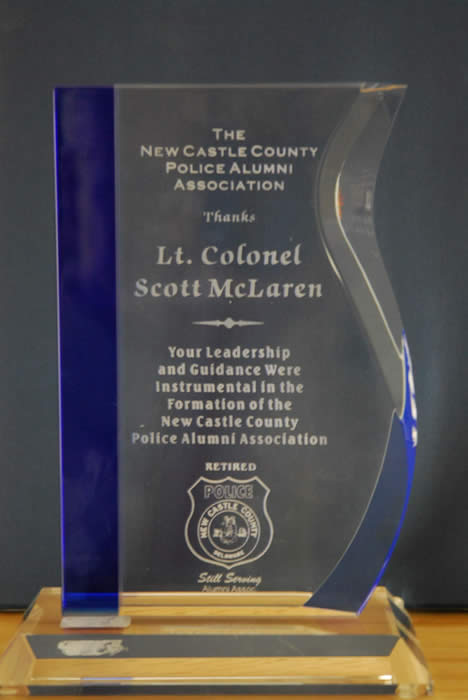 ALUMNI -
Spring Meeting and Elections
The Spring Meeting for the Alumni will be held on Thursday, June 11th,18:30 hrs, at the PAL Center in Hockessin. An election will be held for a new Board of Directors pursuant to our by-laws. Any member interested in running for a position should contact me at: rjamesonus@yahoo.com. Thanks, Bob Jameson
BOARD MEMBERS - I have heard from the following members, Mike Terranova - President, Buddy Williamson - Vice President, Phil Young - 2nd VP, Jim Riggs - Trustee, Mike Rogers - Trustee, Charlie Harris - Chaplain, Larry Mitchell - Trustee, Jerry Smuzynski - Trustee, Marcel Dawson - Trustee, Still have a need for: Treasurer, Secretary, Trustee, & Historian.

Police Memorial Day May 6, 2009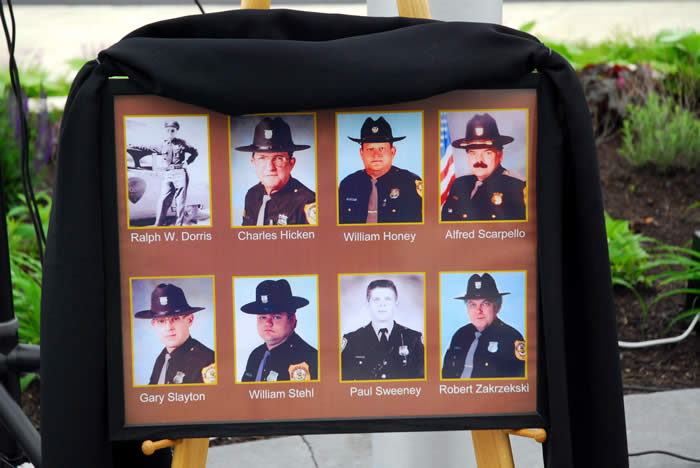 Mrs Paul Sweeney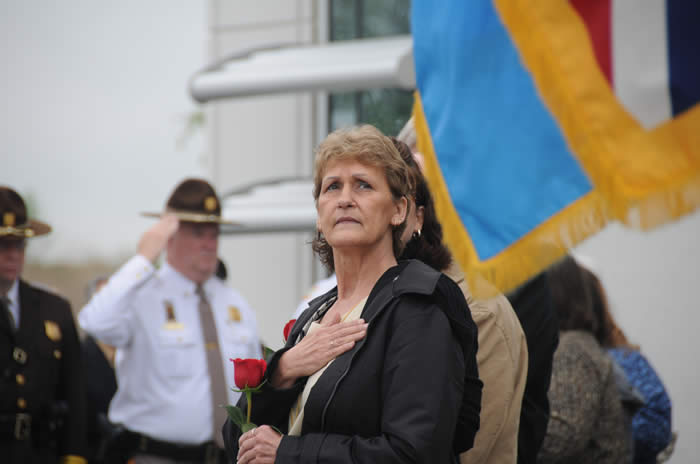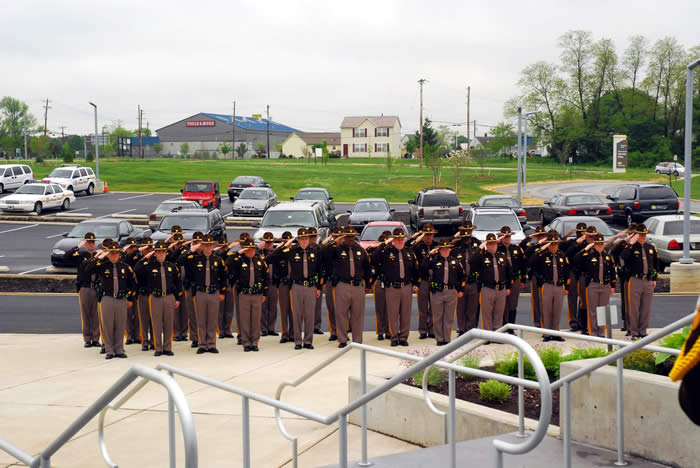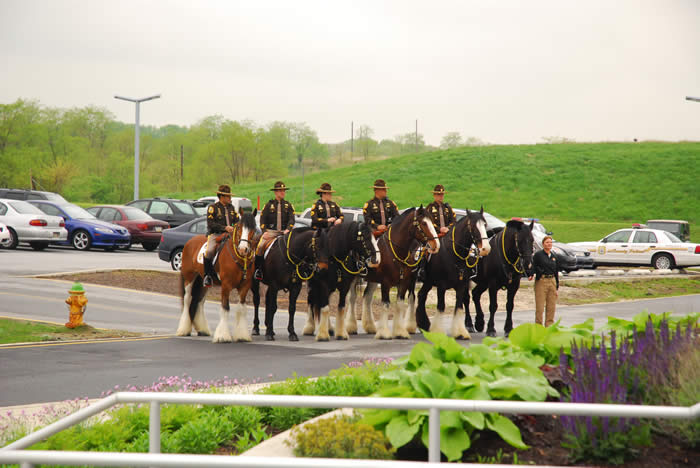 Police Memorial Day was held on May 6, 2009 at the Paul J. Sweeney Public Safety Building. Numerous retirees were in attendance remembering past brothers of law enforcement and personal friends. Outstanding remarks were made by FOP Lodge 5 President Joe Lavelle, Col. Gregory, and County Executive Chris Coons. Colonel Gregory in his remarks made reference to alumni and our continuing support of the department.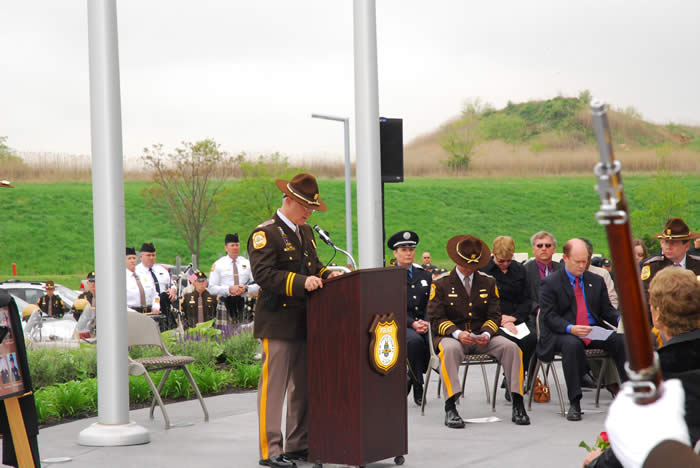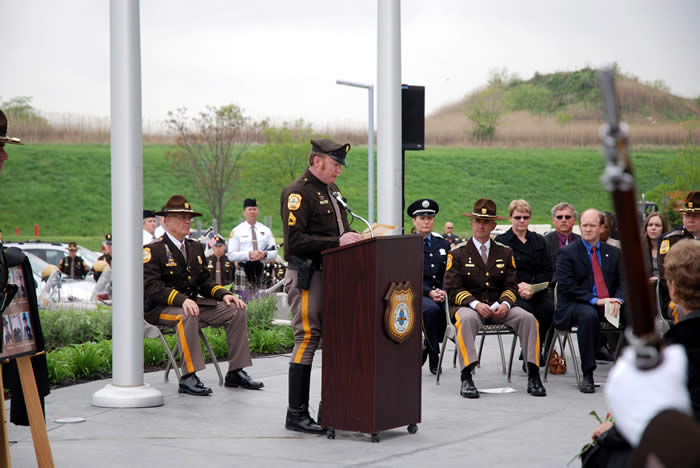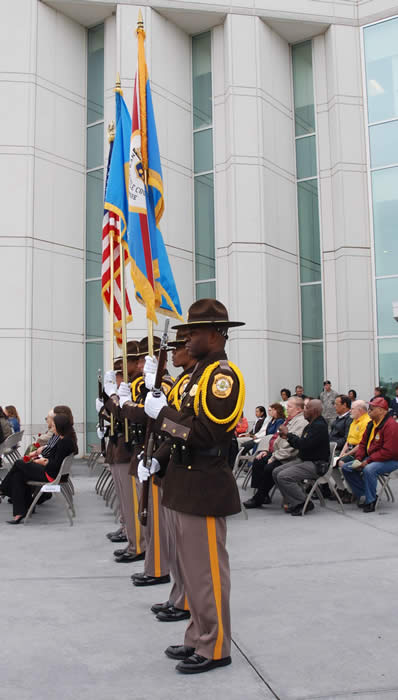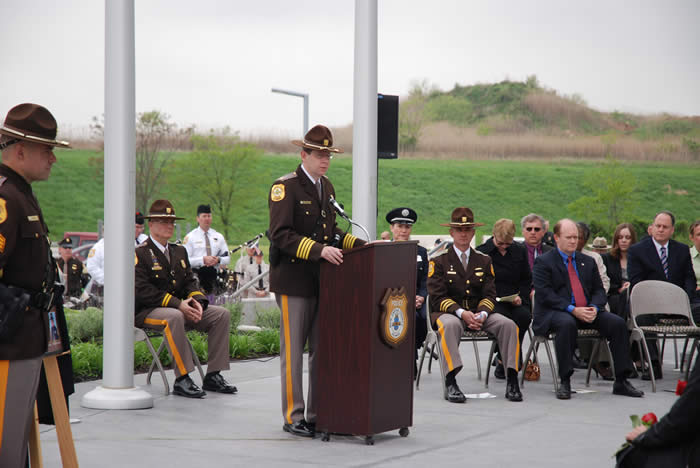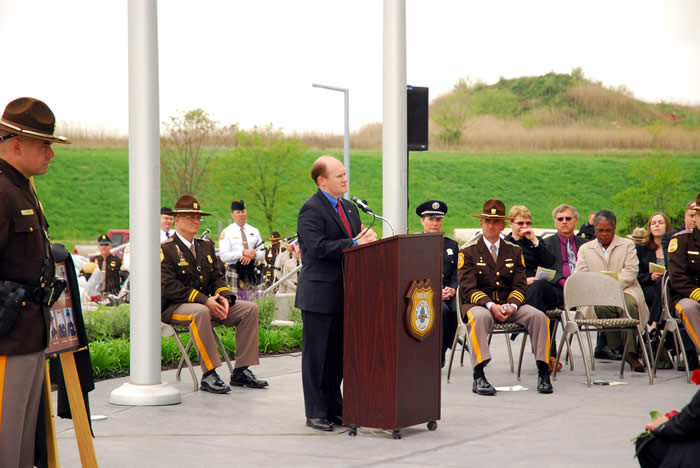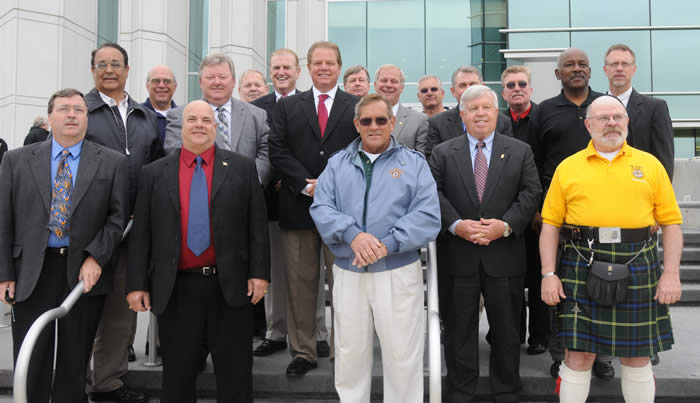 History Repeats Itself
After 34 years the Middletown Police Department is reborn and a state of the art police Headquarters is dedicated. In 1974 the Middletown Police Department was disbanded and New Castle County Police took over contractual police coverage for the town. Today with the help of 4 alumni members (Pat Mullin, Mike Kelly, Dan Yeager, and Hank Tobin) Middletown has its own police department.
In 1974 the Middletown Police Department was disbanded. One Middletown officer was hired as a NCCPD officer. The officer was Wallace Carey or as better known to his colleagues as "the answer grape."
During the 1970's and early 80's an assignment to 34 sector (patrol coverage south of the canal) or 35 sector (Middletown) was considered the penalty box. If you were assigned to either sector you were lucky if you got one radio call a shift and you knew if that radio call was an accident it was probably a serious PI (personal injury). Memories include the Cotton Club on Lake Street and the yearly celebration of Camp Day. No police officer has really known small town policing until they worked with Cpl. Earl Biddle. Earl was born and raised south of the canal was known by everyone. Having Cpl. Biddle arrive a complaint was like having Andy Taylor of Mayberry arrive. Everyone knew Earl, respected him, and Earl's word was law. Earl resolved almost all complaints with a smile and a handshake.
During the 1980's and 90's Middletown grew and police coverage grew with the growth of the community. During the 1990's Middletown High School moved in to a state of the art facility and became a power house in high school sports. New Castle County Corporal Butch Lefevre started the DARE program in the school district and set the standard for DARE in the state. Today traditions include parades on Main Street for every occasion, the peach festival, and the Hummers parade. Middletown has grown into a family community that is proud of its heritage and citizens.
Now on February 28, 2009, the 35 sector car is replaced by a police department with over 20 personnel. Congratulations to Chief Hank Tobin and Mayor Branner.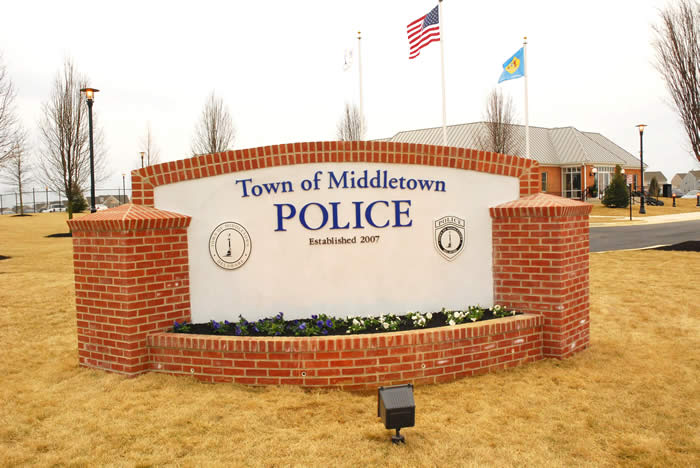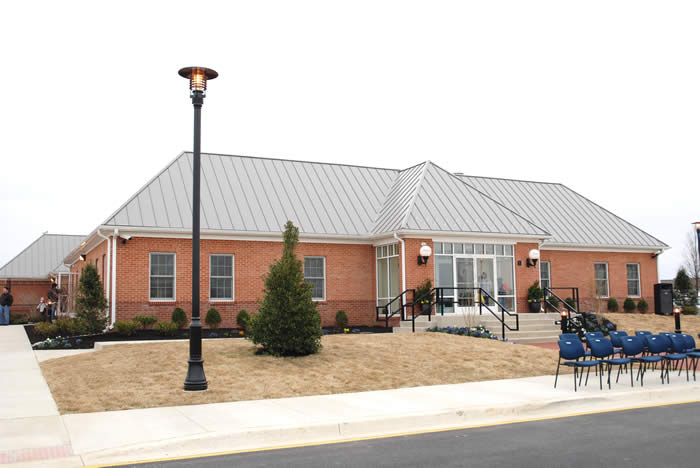 Captain Dan Yeager, Governor Markell, Chief Hank Tobin, and Mayor Branner cutting the ribbon to the new Middletown Police Facility.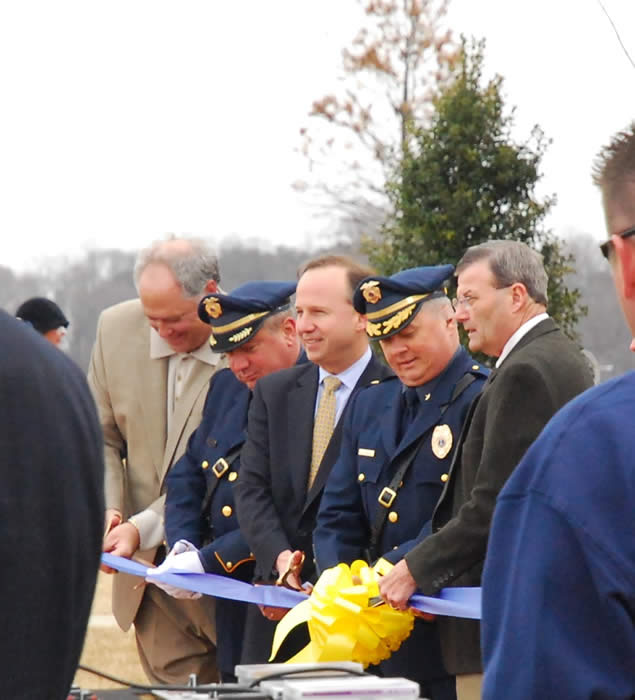 Name the two alumni members are the dedication.