Events September 2013 to 2014
Police Memorial Day, May 7, 2014
At New Castle County Police Headquarters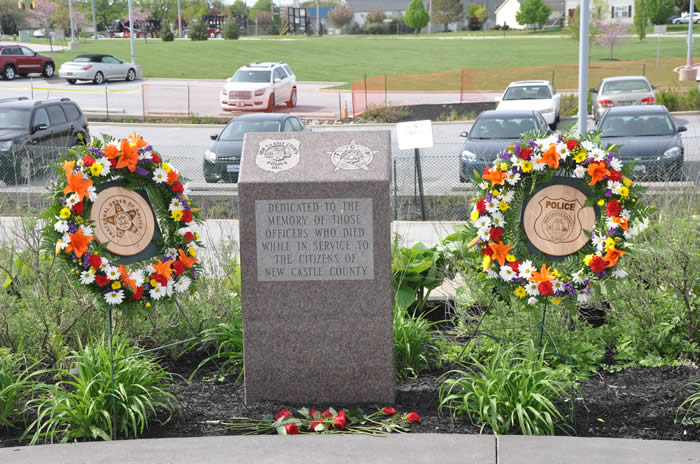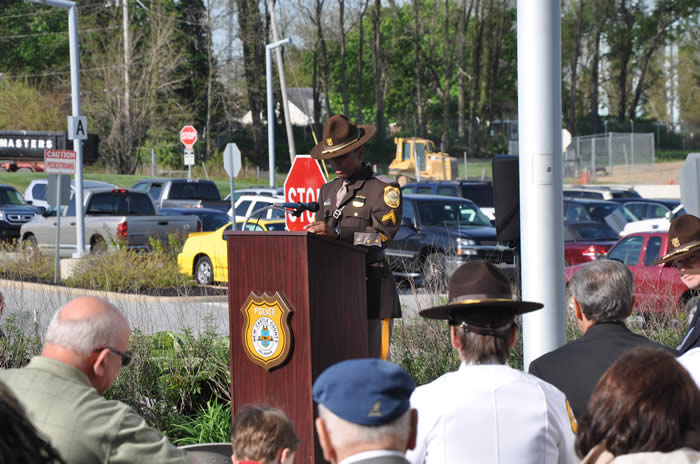 Officer Tracy Duffy, MC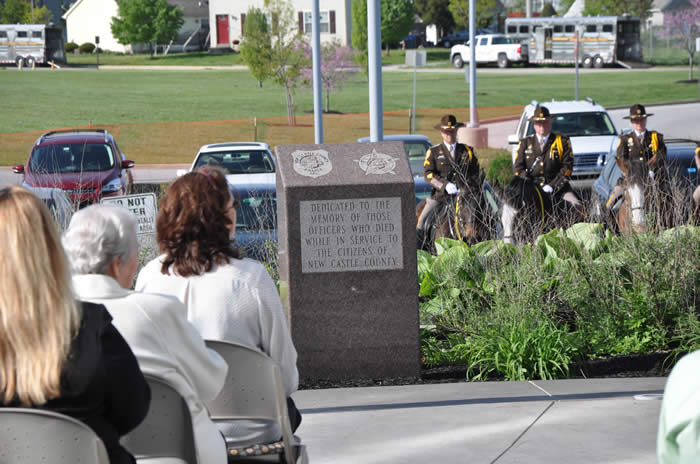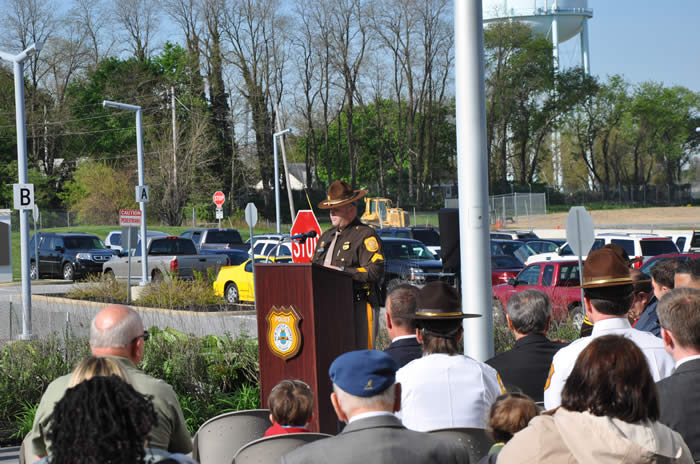 President Mike Zielinski, FOP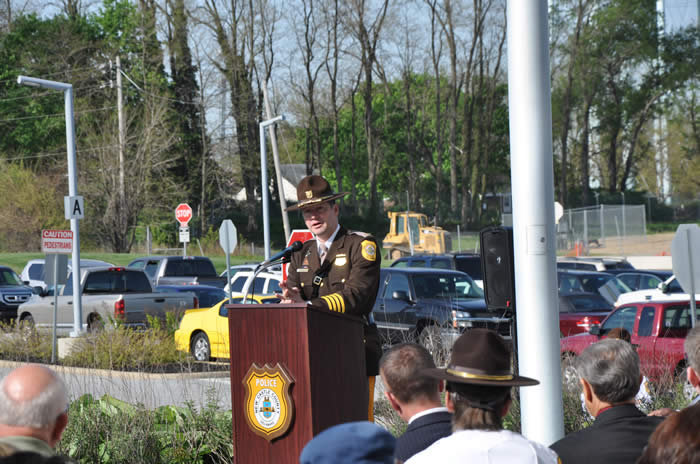 Colonel Elmer Setting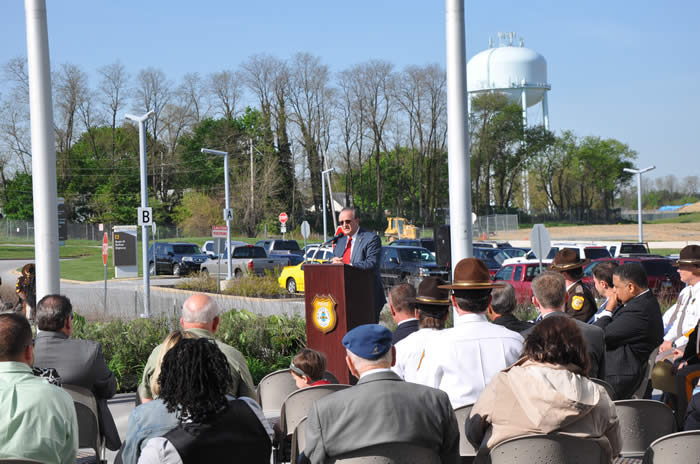 County Executive Thomas Gordon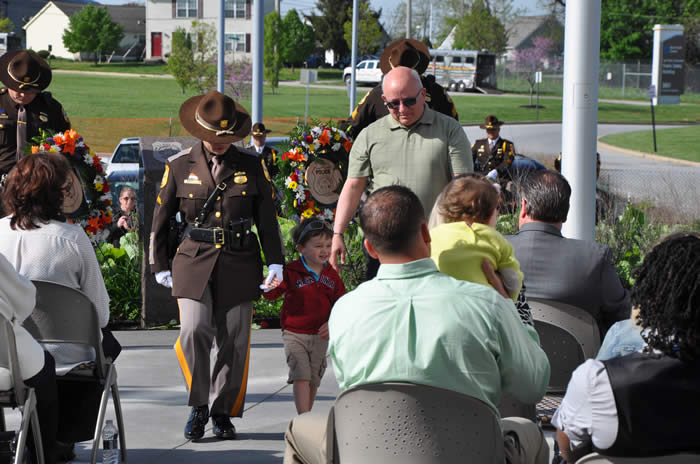 Dennis Quinn and grandson representing the Honey Family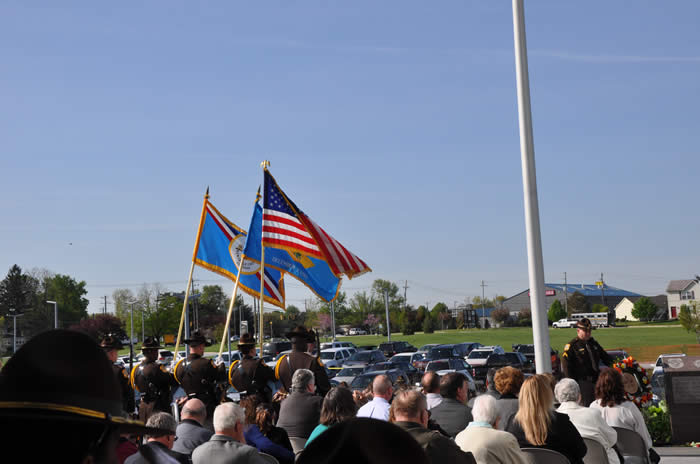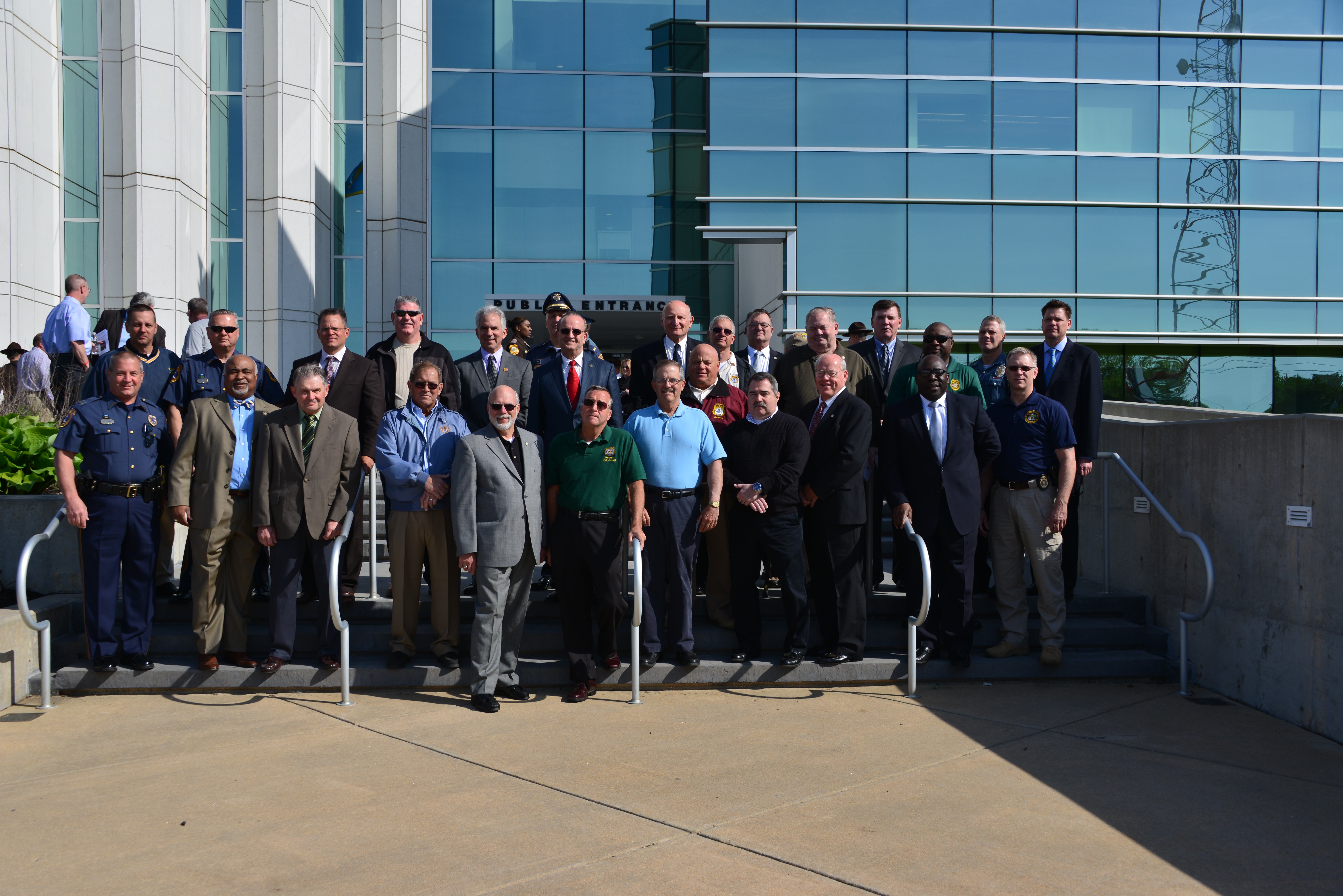 Retirees attending Police Memorial Day
Police Memorial Day
Dover, May 7, 2014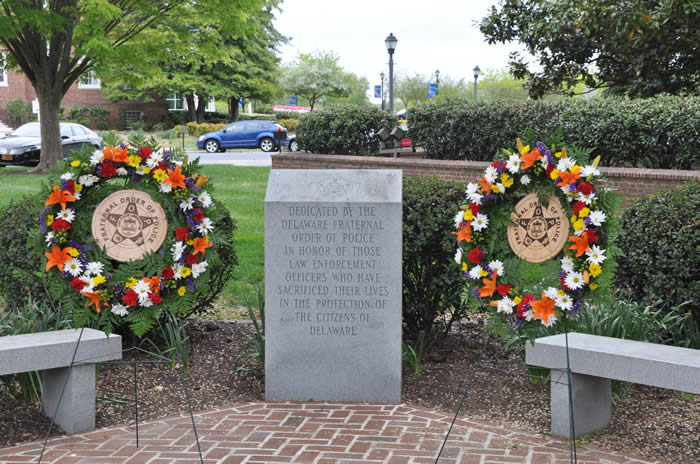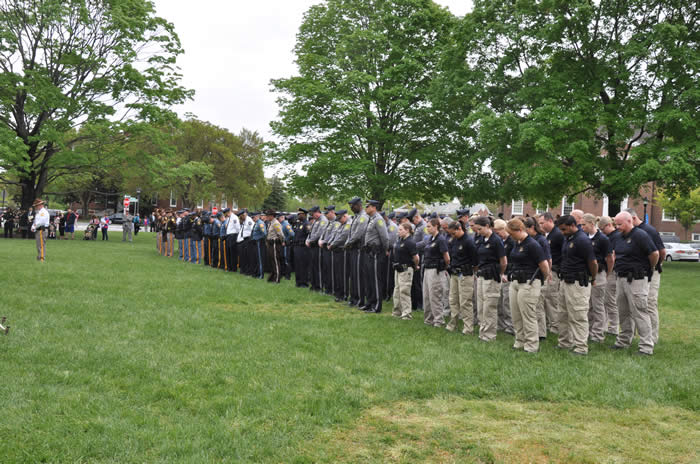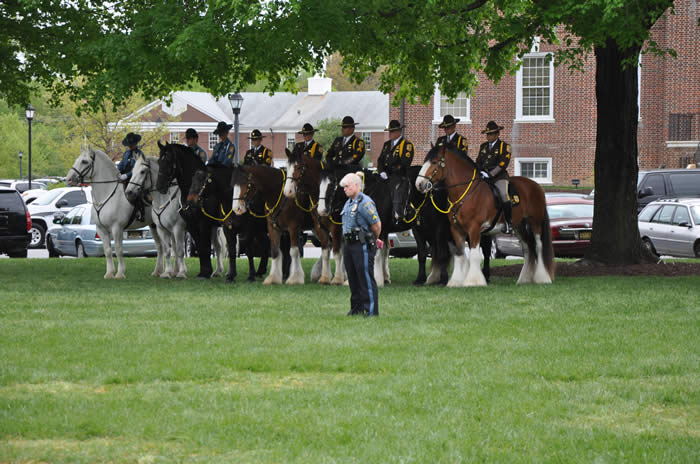 Mounted Units from NCCPD and DSP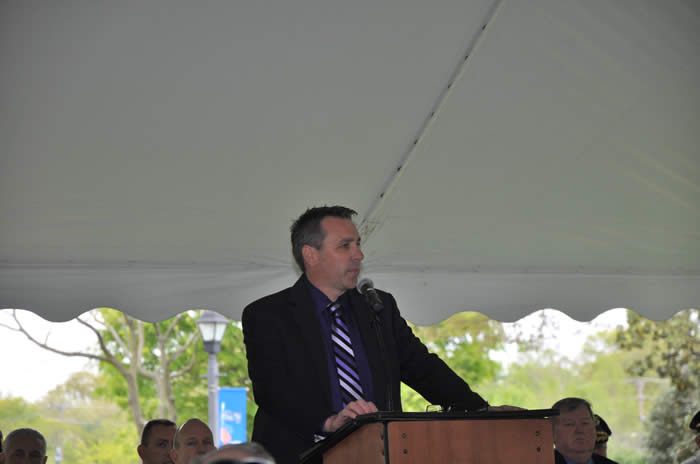 Lt. Fred Calhoun, President State Fraternal Order of Police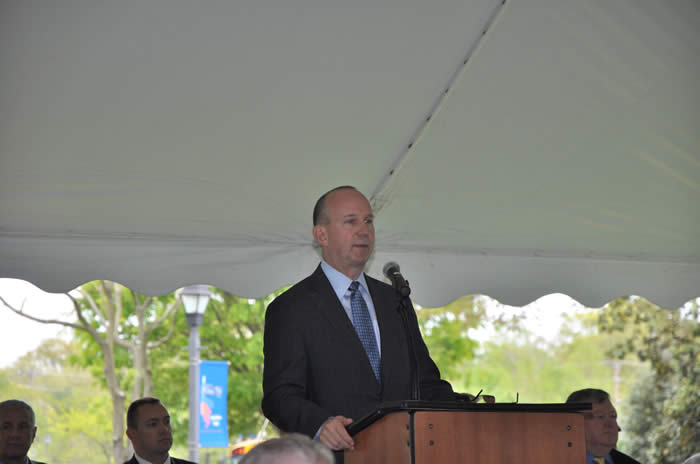 Gov. Jack Markell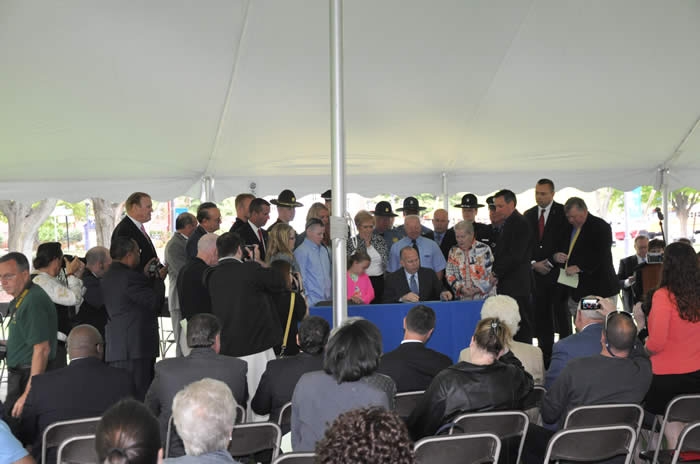 Governor signing a bill supporting children of Police Officers killed in the line of duty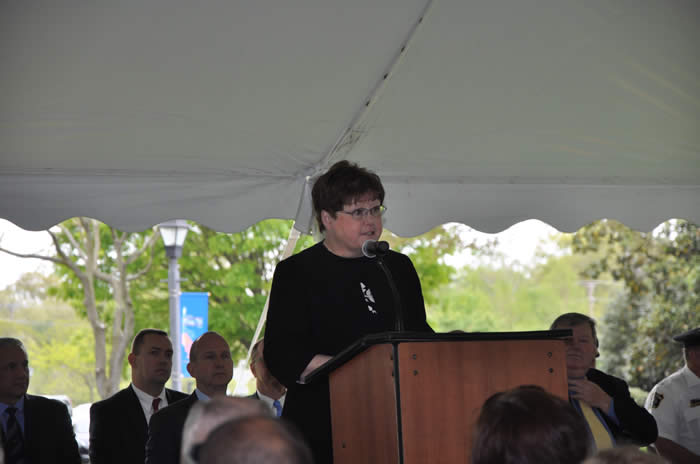 Sen. Patricia Blevins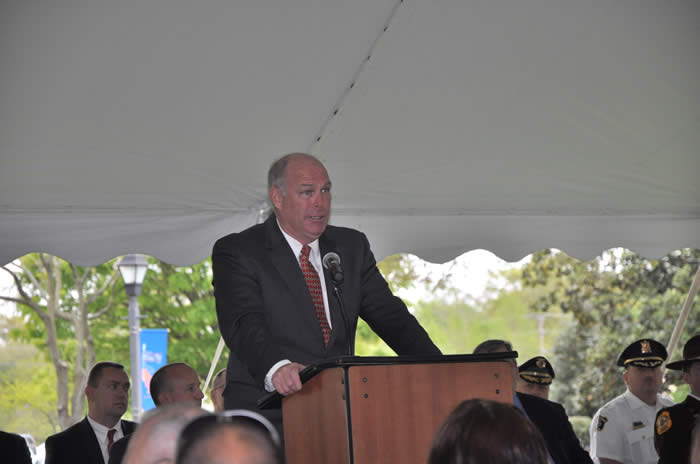 Rep. Peter Schwartzkopf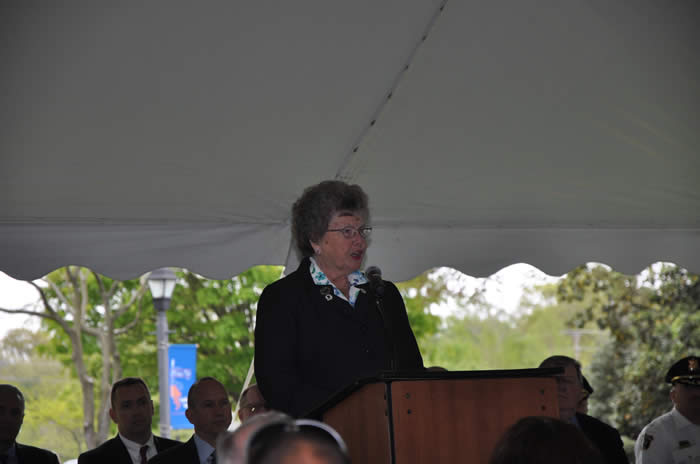 Mrs. Eleanor Allione, COPS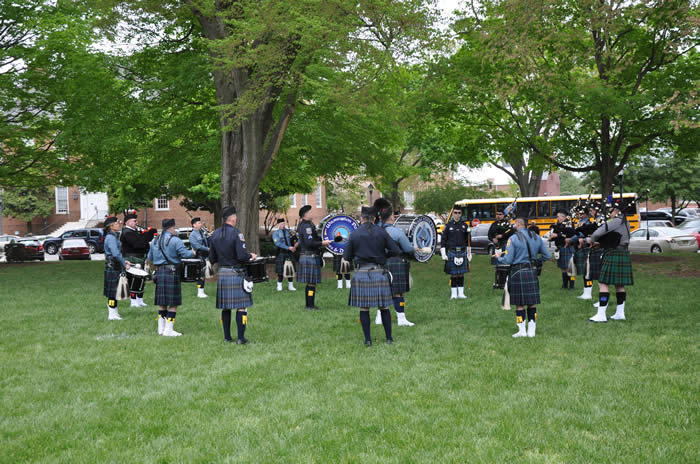 WPD and DSP Pipe and Drum Units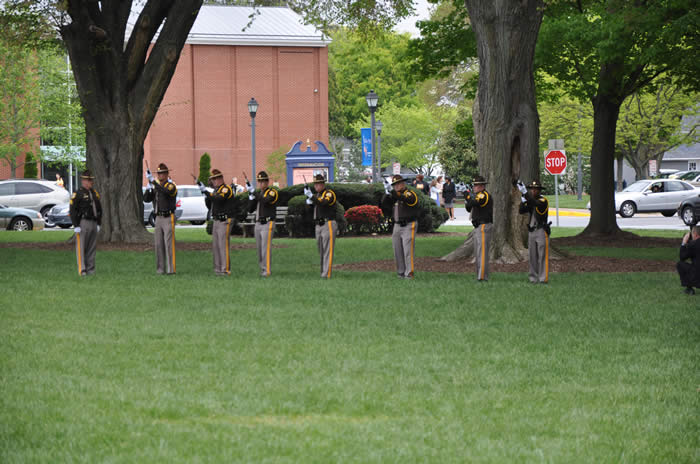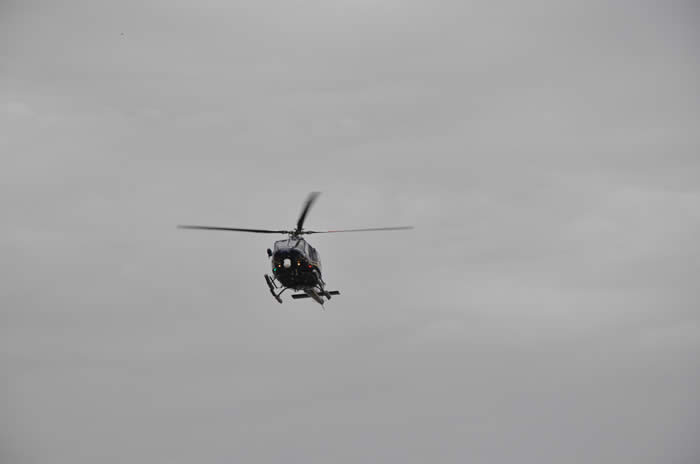 On Thursday April 17th the 39th recruit class graduated from the Academy. Congratulations to all.
Pictured below is
Alumni President Joe Fitzgerald giving the Alumni award to Officer Anthony J. Fortino, Jr.
For Exemplifying the Words
"Esprit de Cor ps"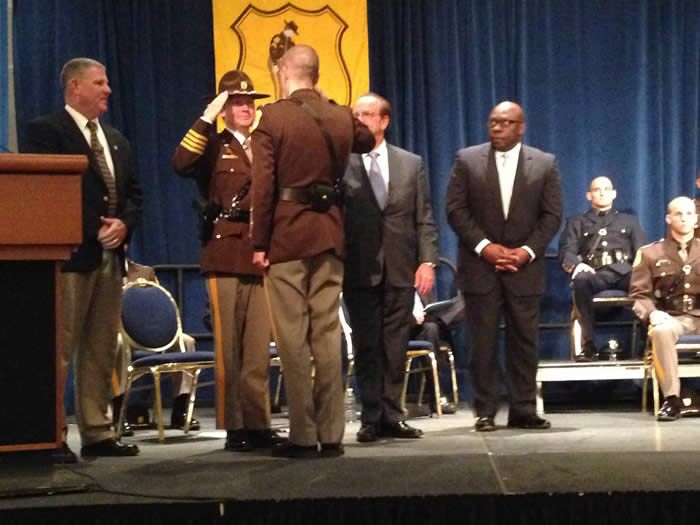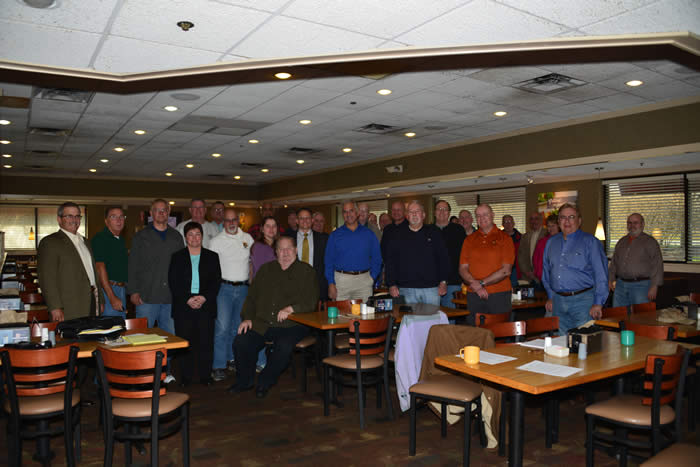 The spring meeting of the Alumni Association was held Wednesday, April 9. Over 30 Alumni members attended.
The meeting was held at the Country Buffet before the restaurant open for business, Once the restaurant opened members could get breakfast and enjoy their time together.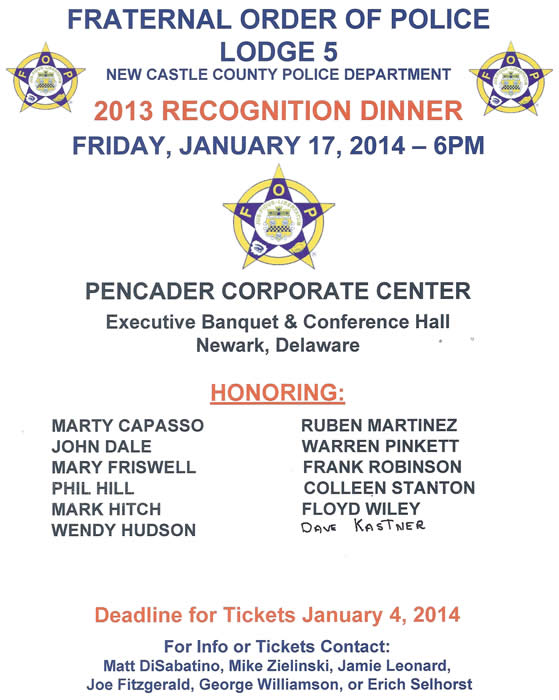 The annual FOP 5 retirement dinner was held January 17. Of the 12 retirees ten were present to be recognize by citizens, NCCPD officers and retirees. The affair as always was outstanding.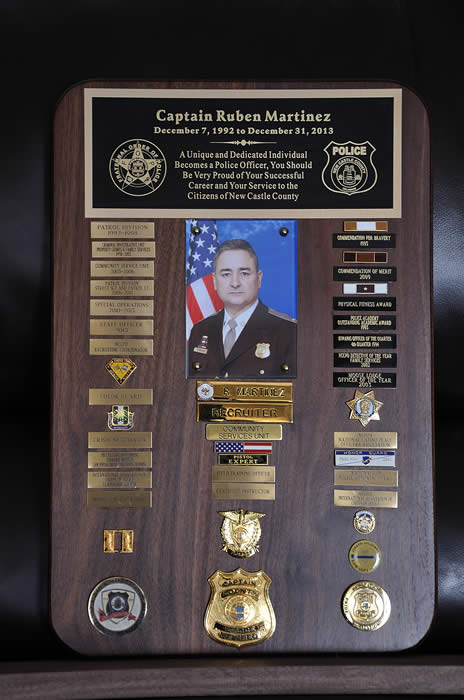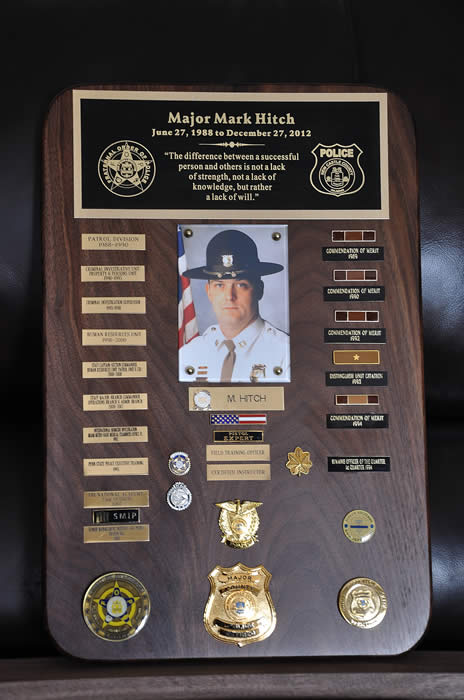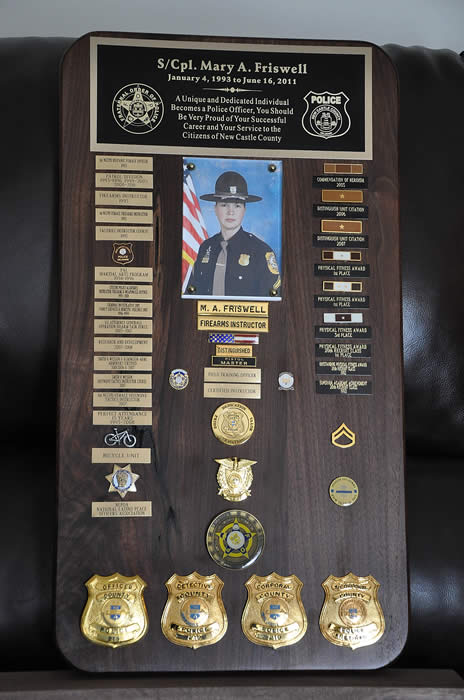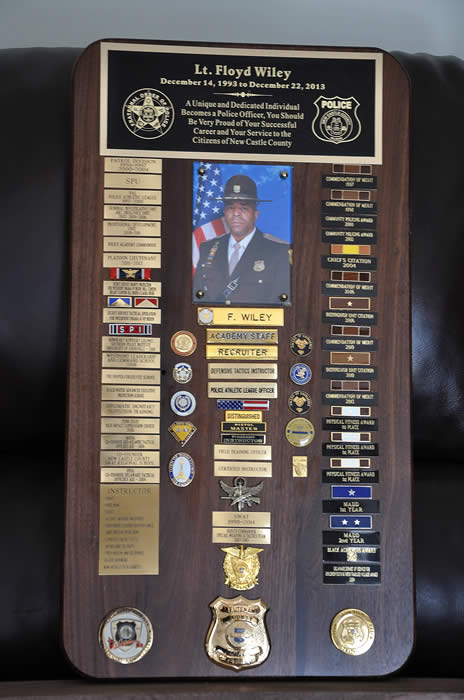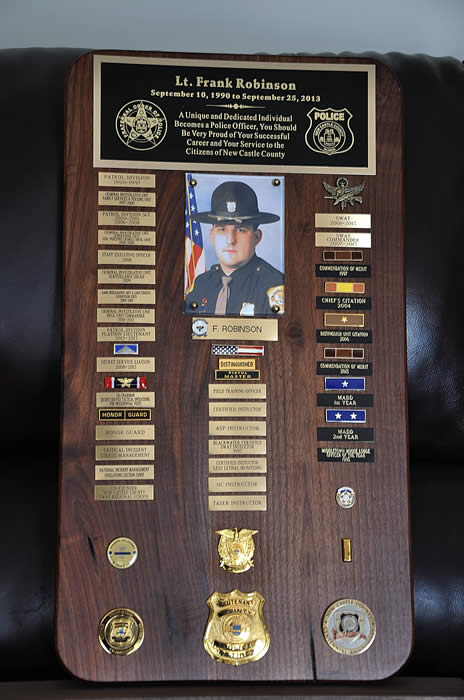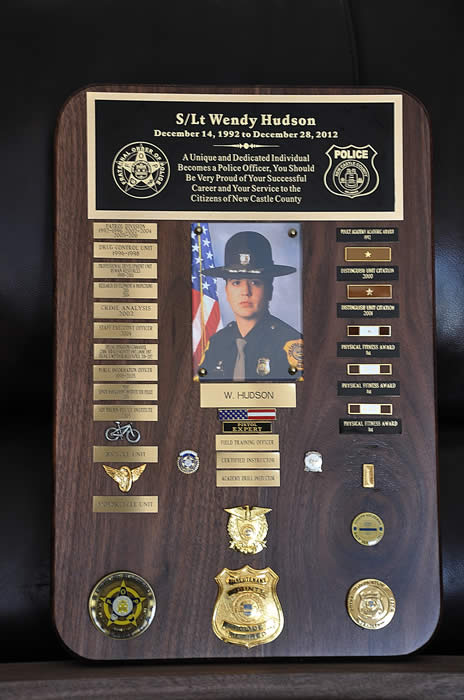 Just a few of the plaques given to the retirees at the dinner.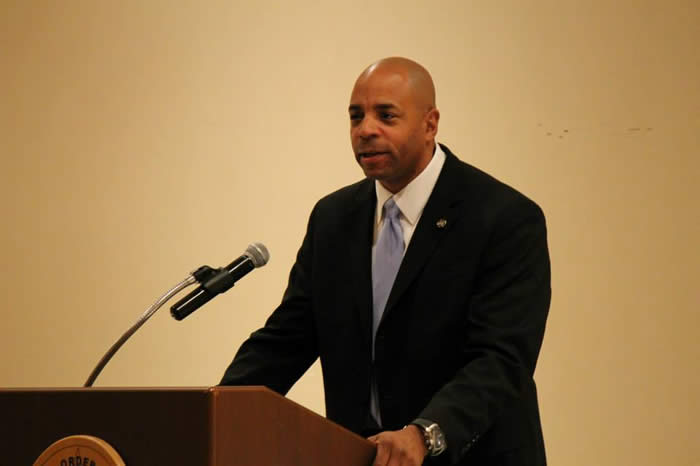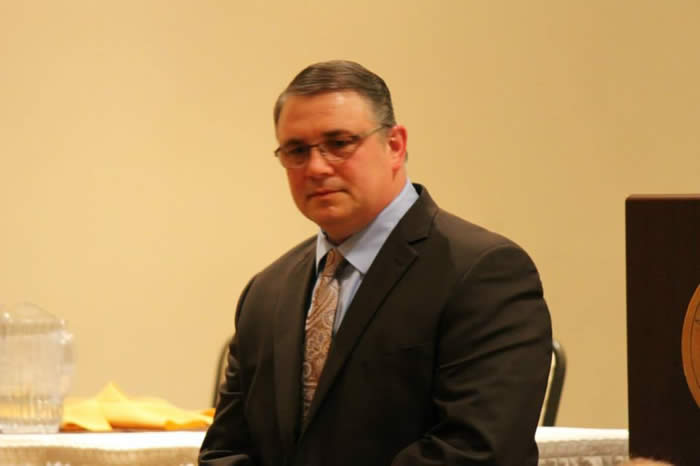 Floyd Wiley Marty Capasso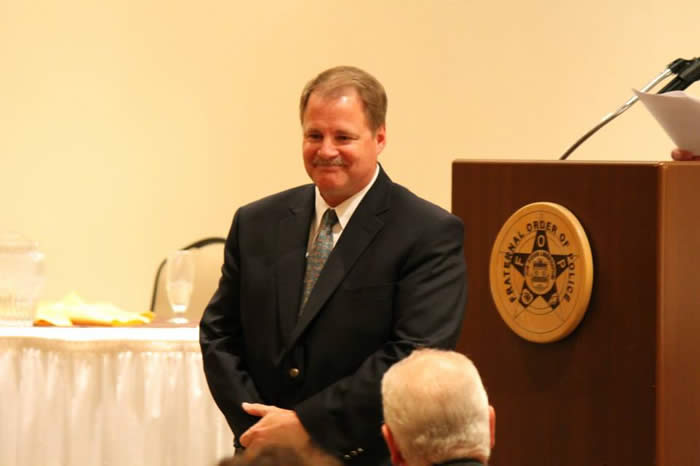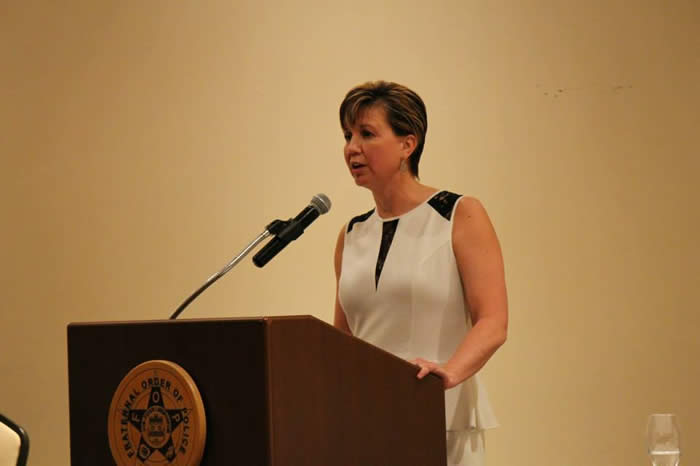 Dave Kastner Mary Friswell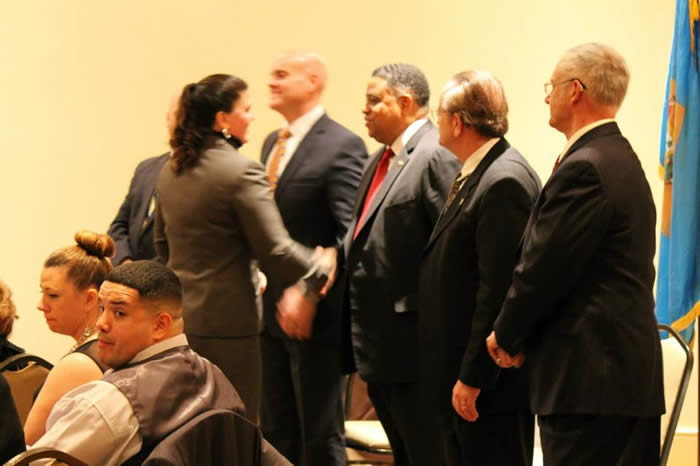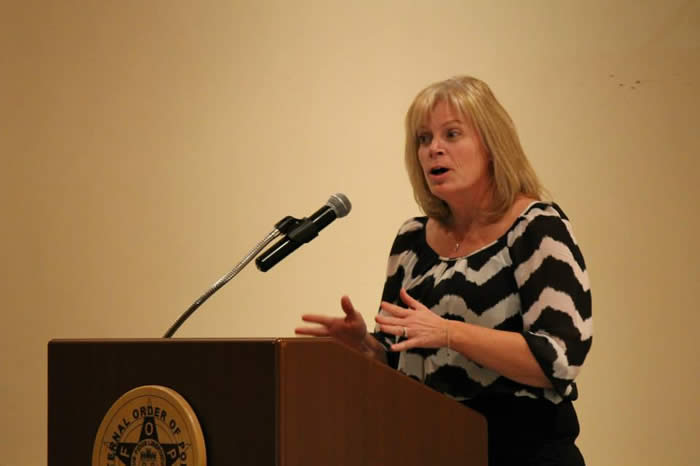 Wendy Hudson Colleen Stanton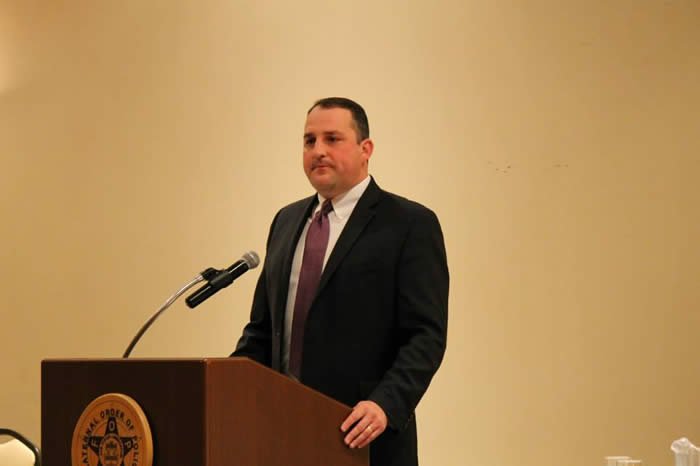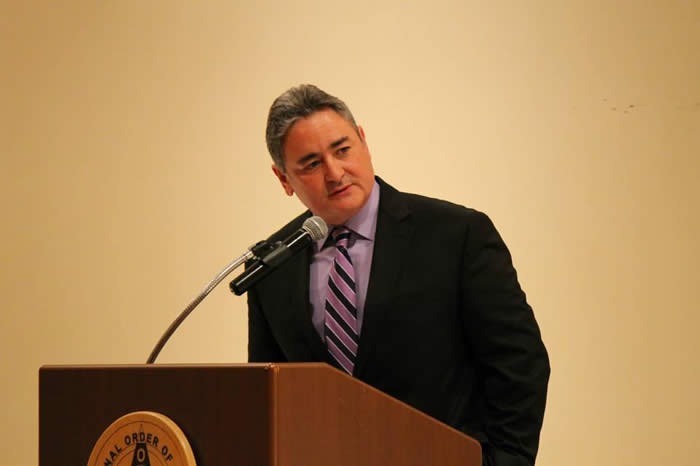 Frank Robinson Ruben Martinez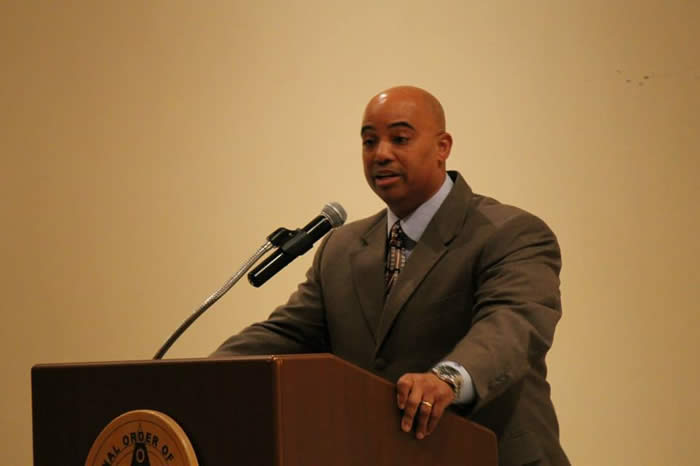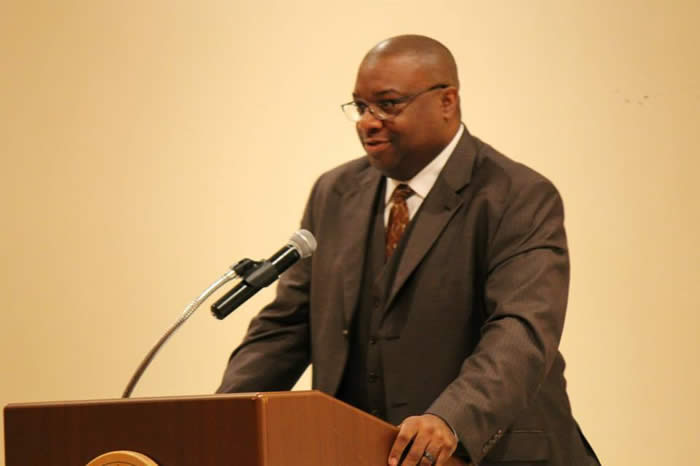 Mike Pinkett Phil Hill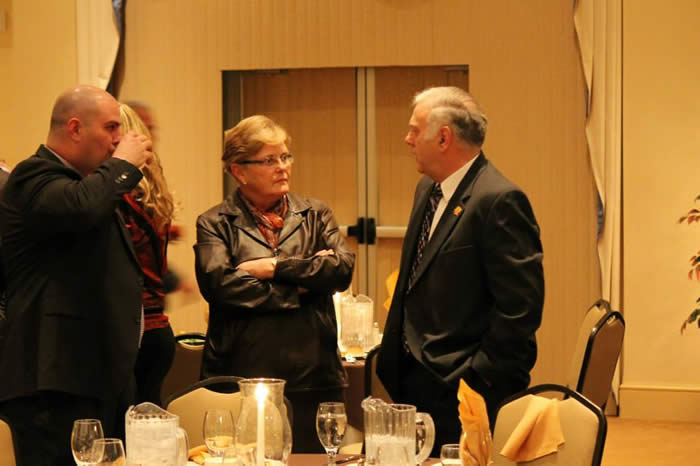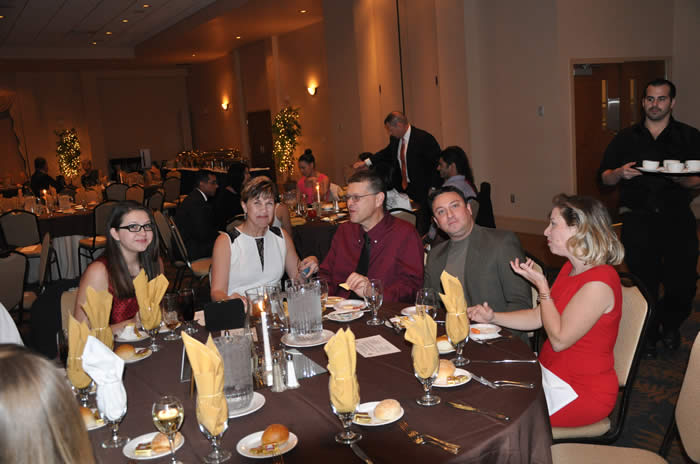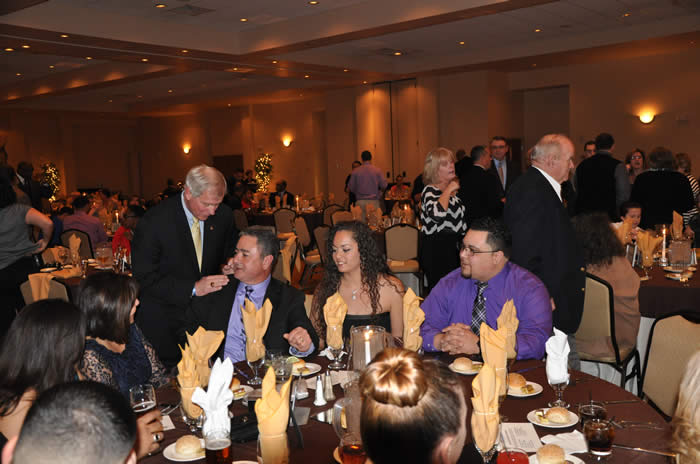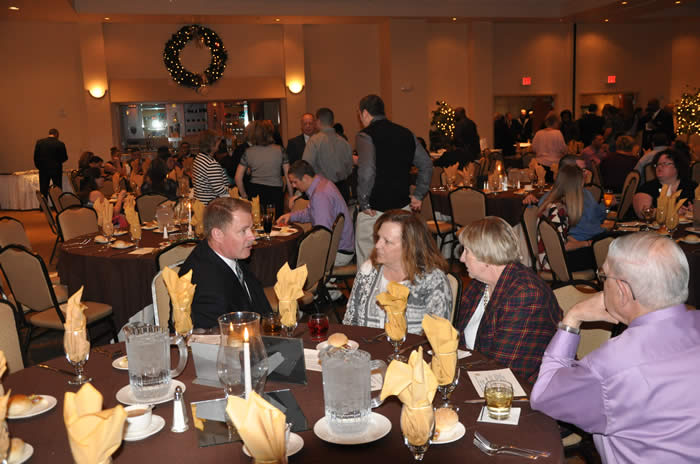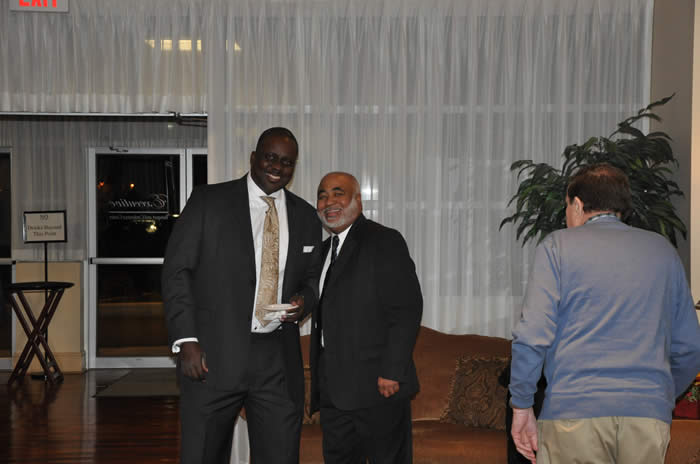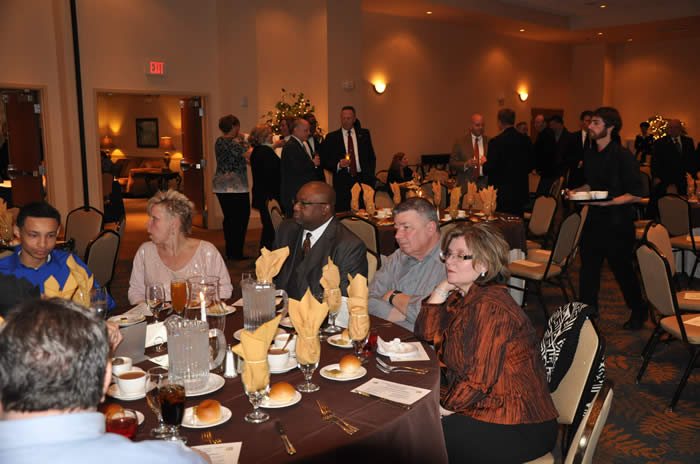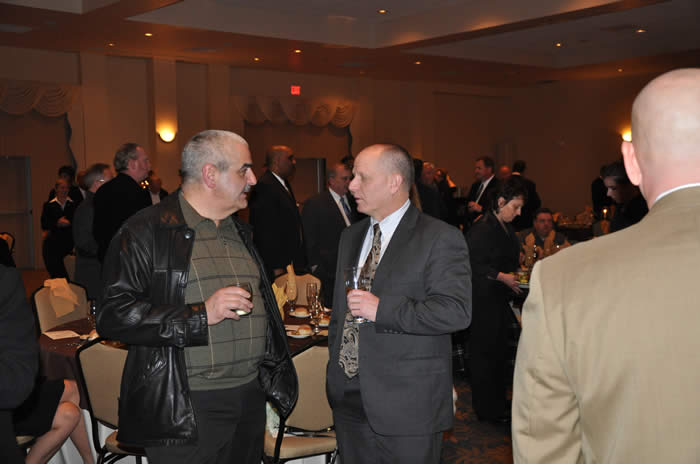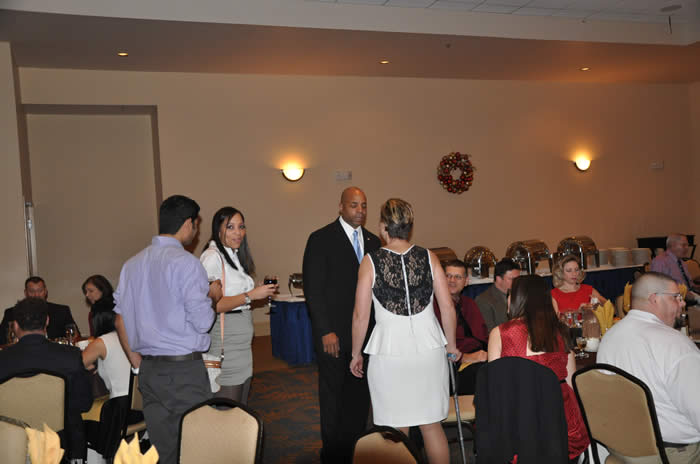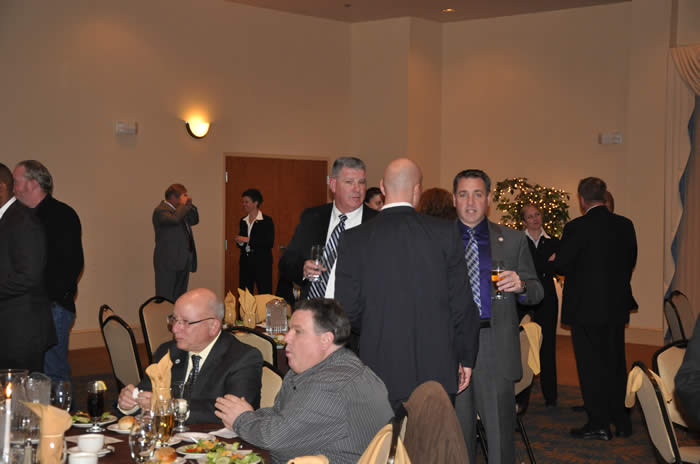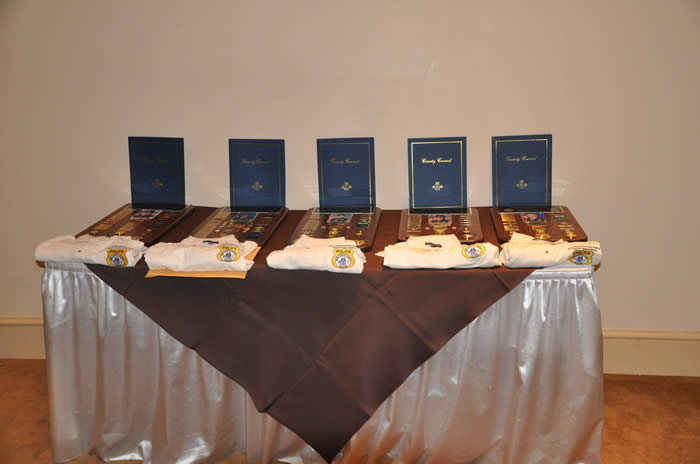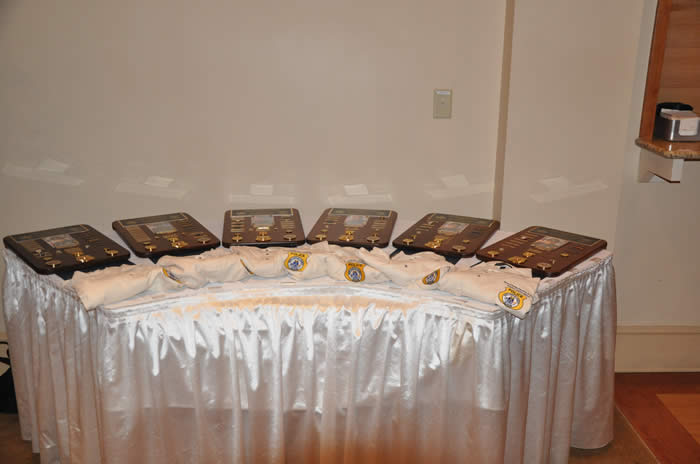 The 2013Alumni Christmas dinner/meeting was held last night. The turnout was fantastic.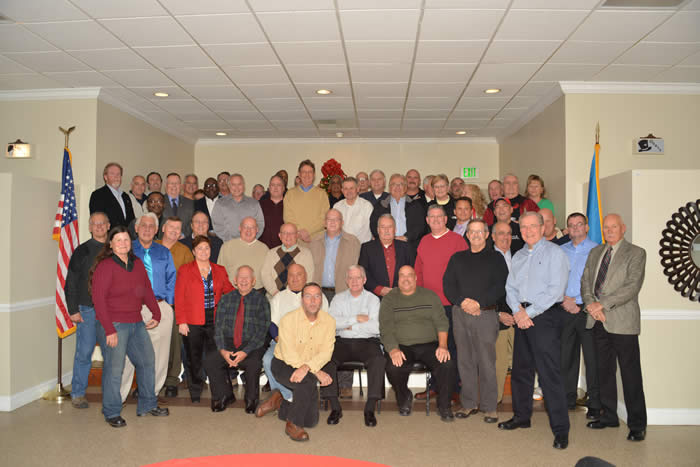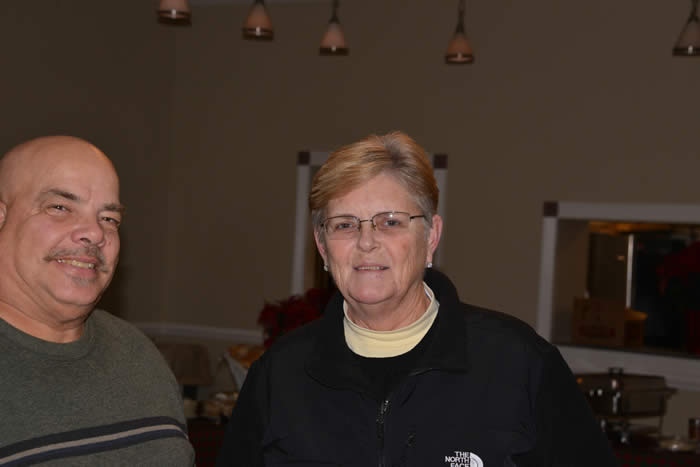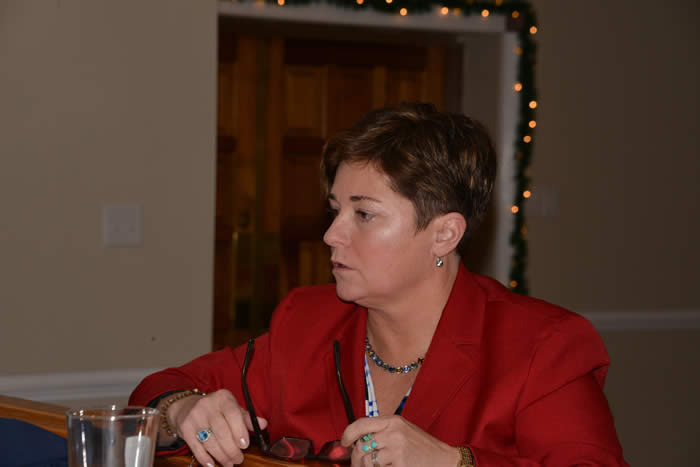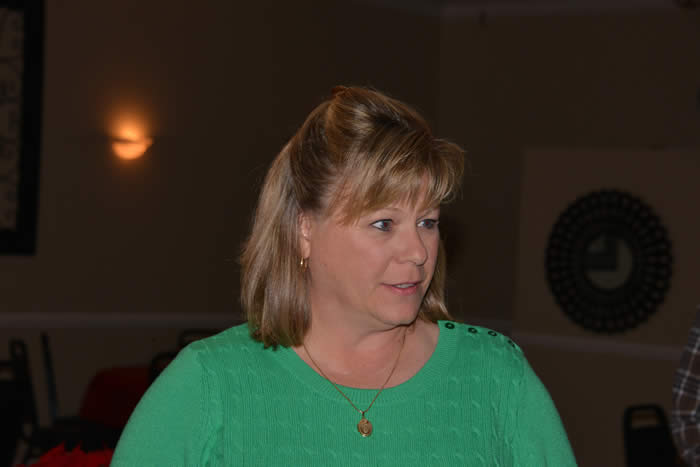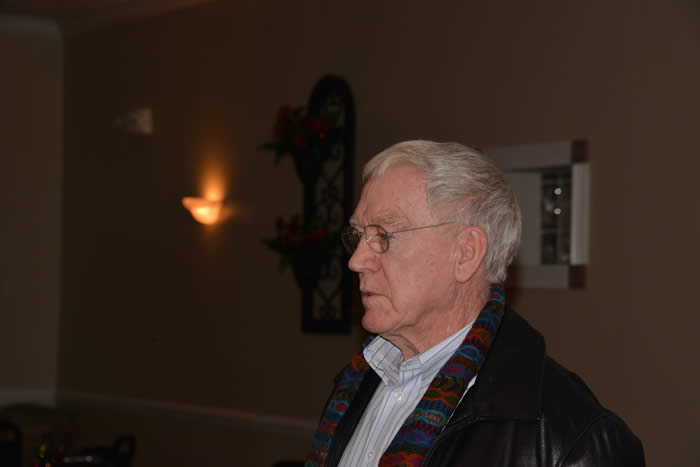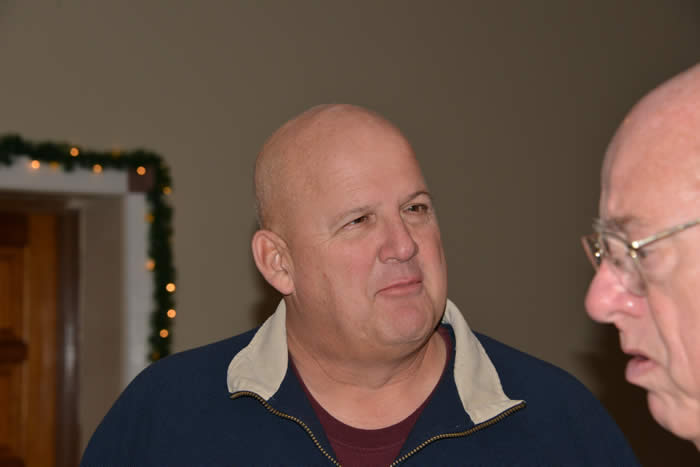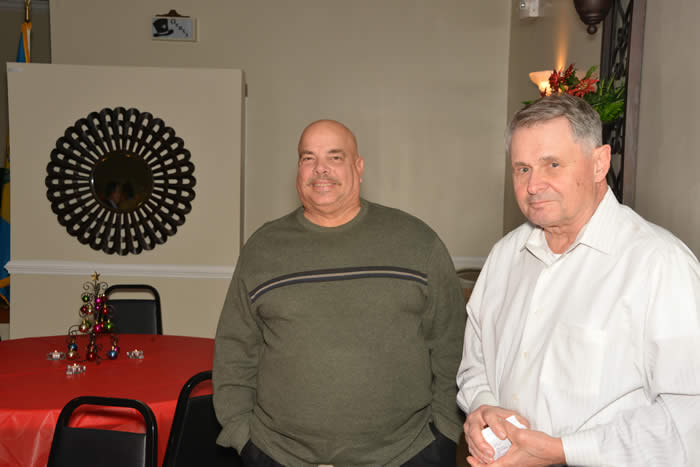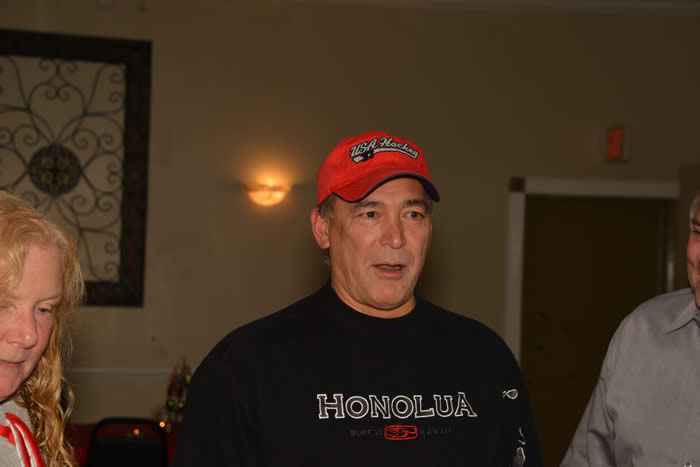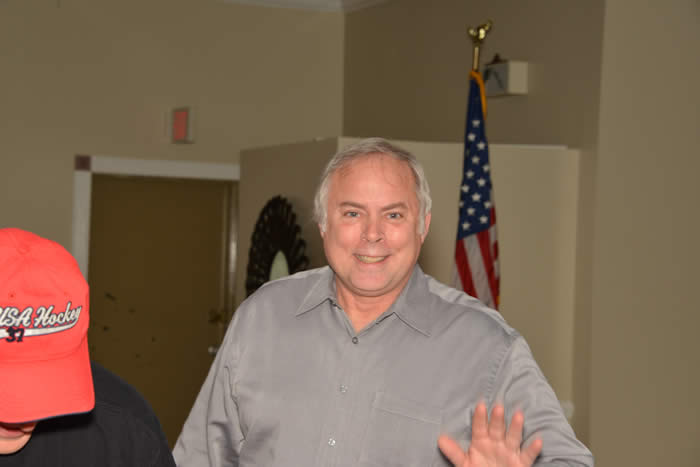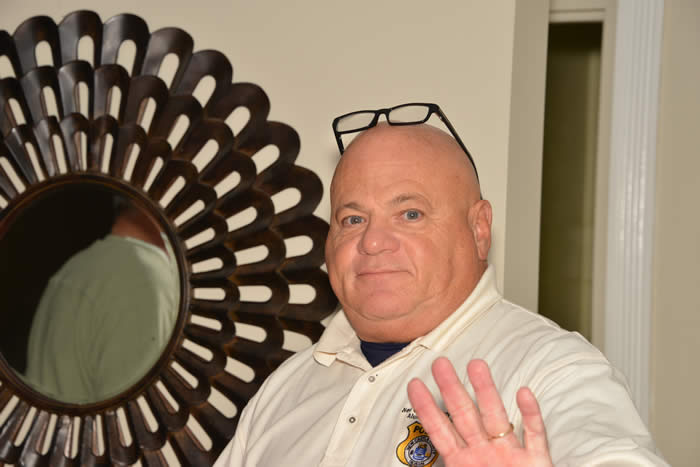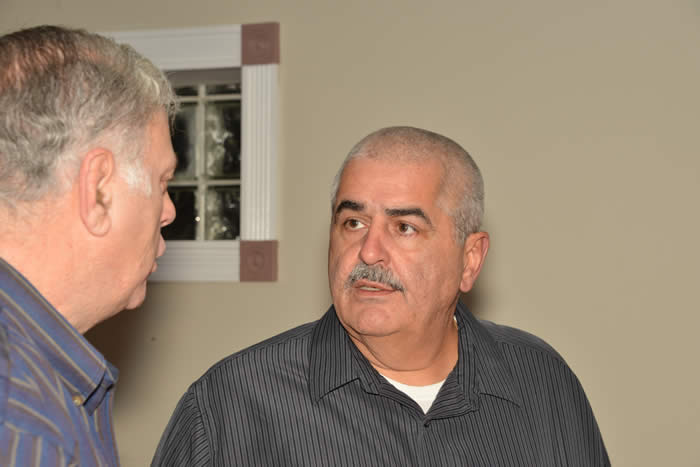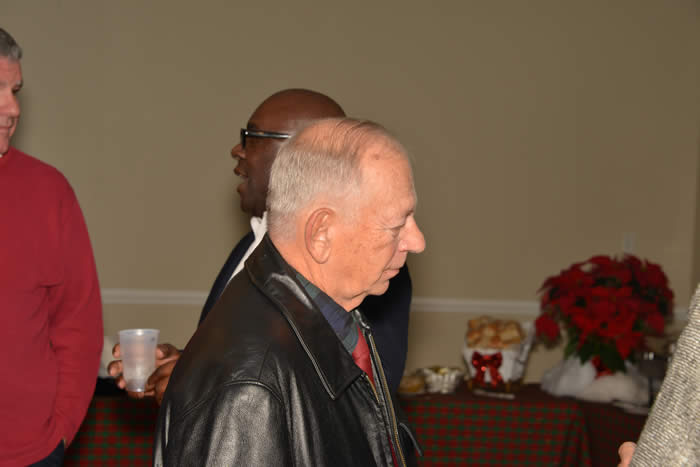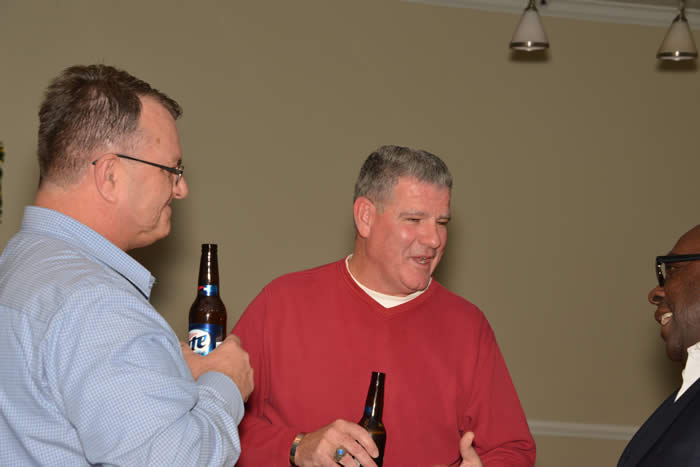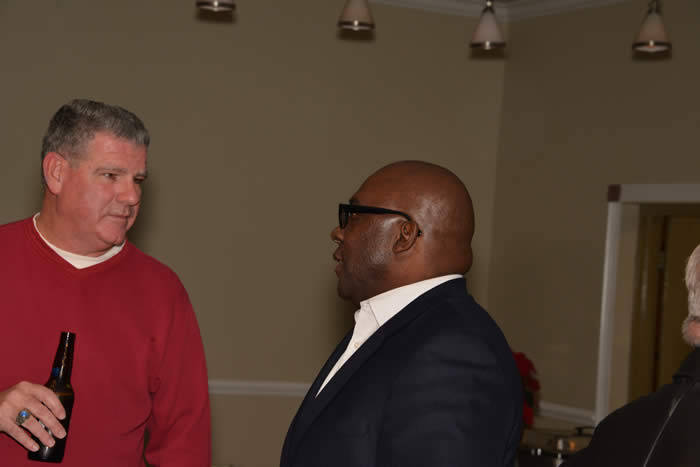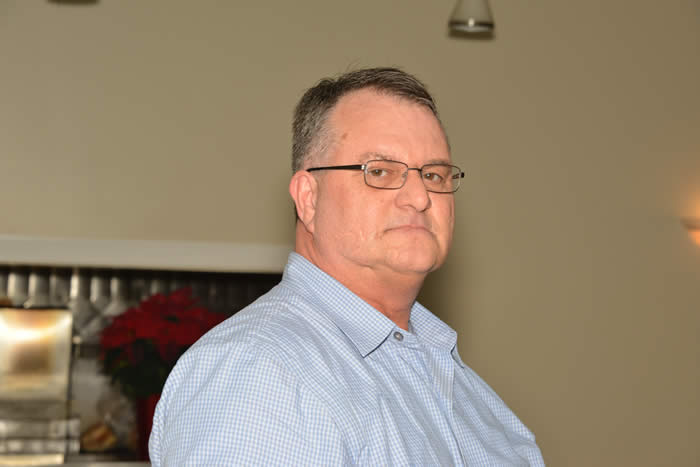 Pictures taken by John Haug-Thanks

September 25 was the first day of qualifications for H. B. 218. The turnout was unbelievable. Within 2 hours over thirty retirees had qualified and more were arriving. We still have a second day of qualifications.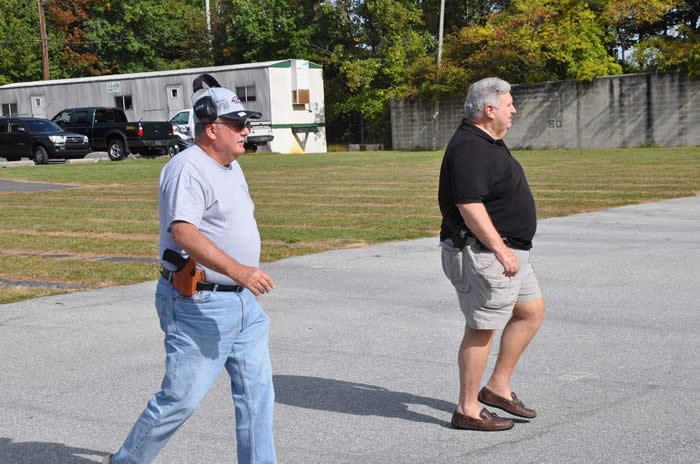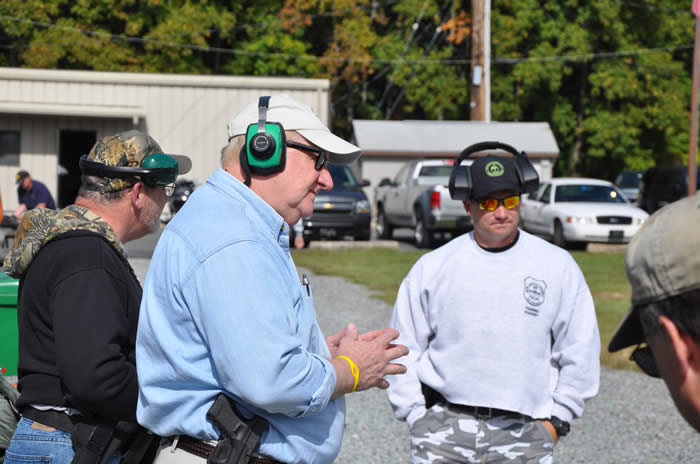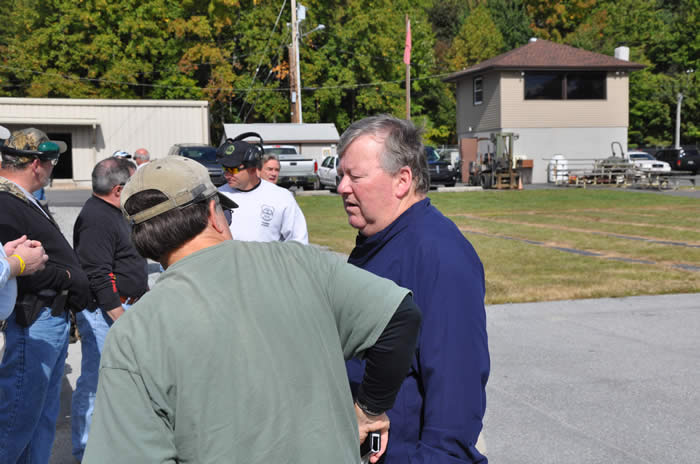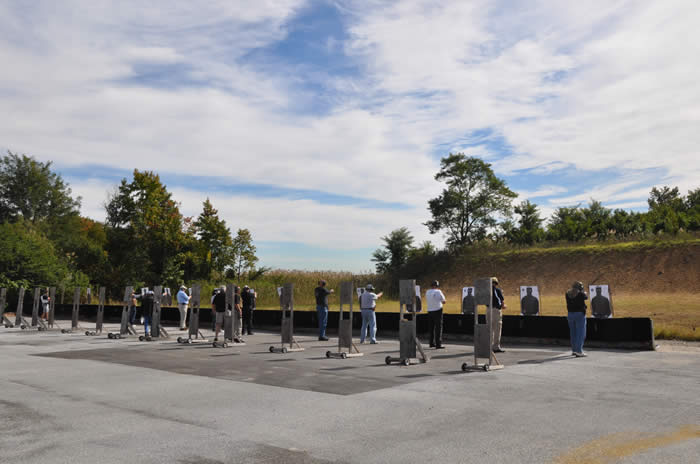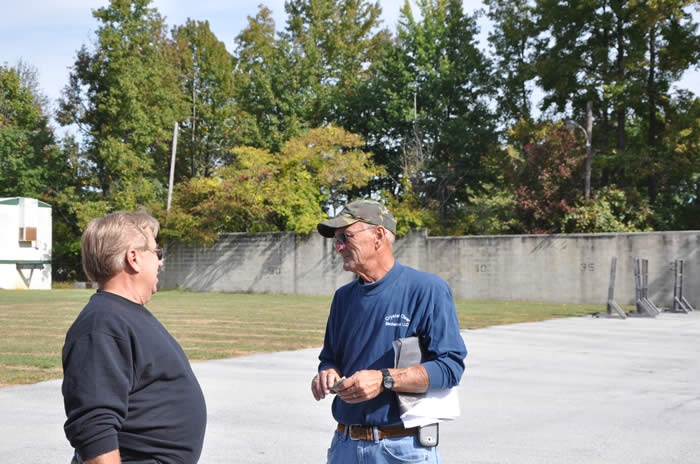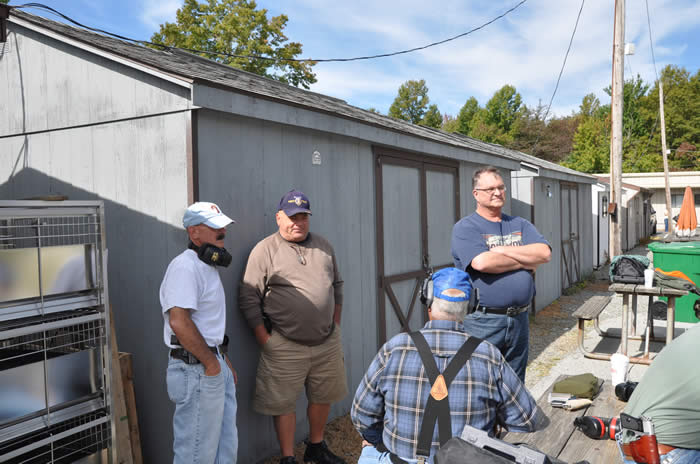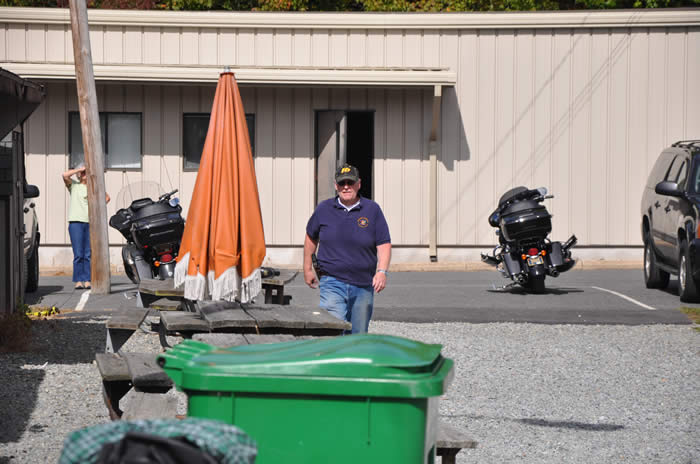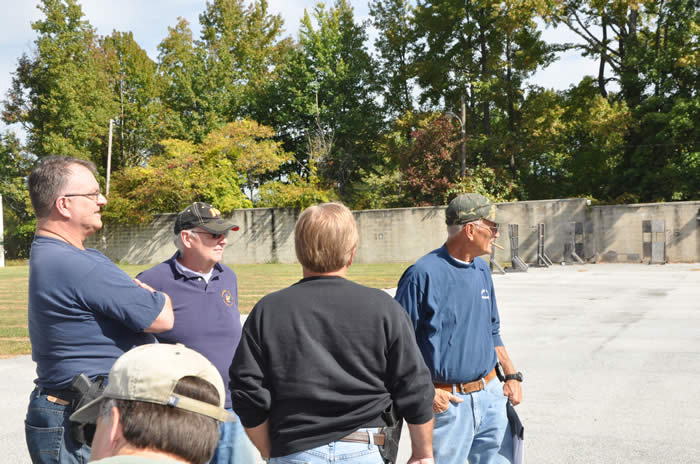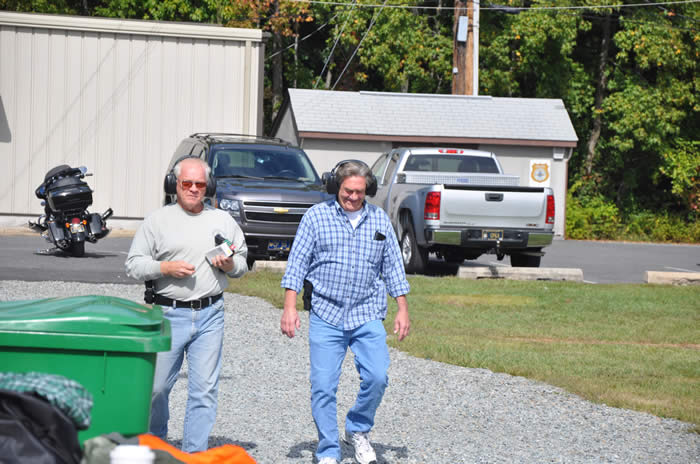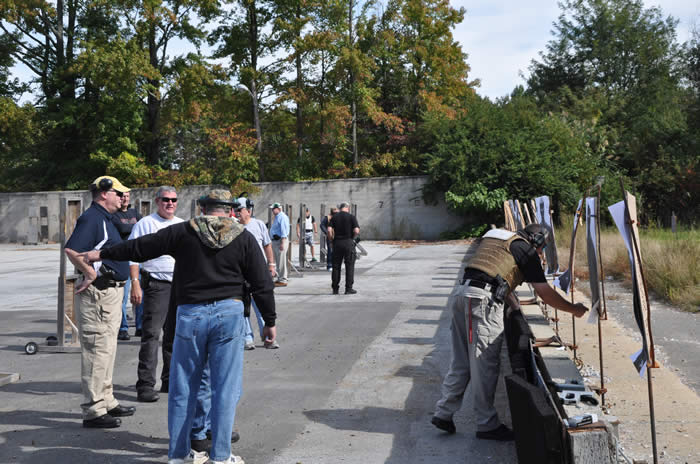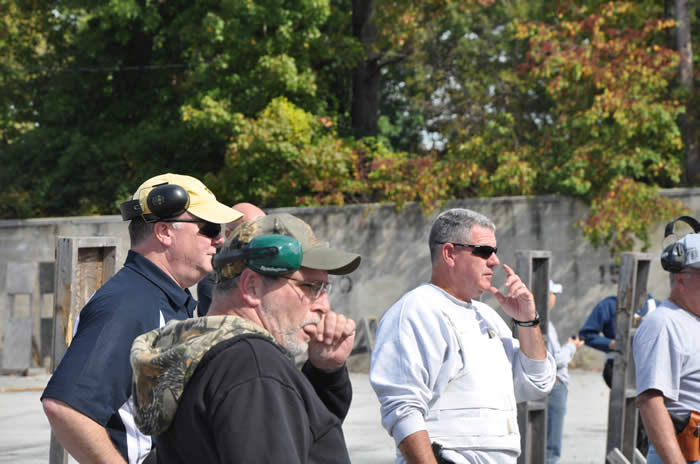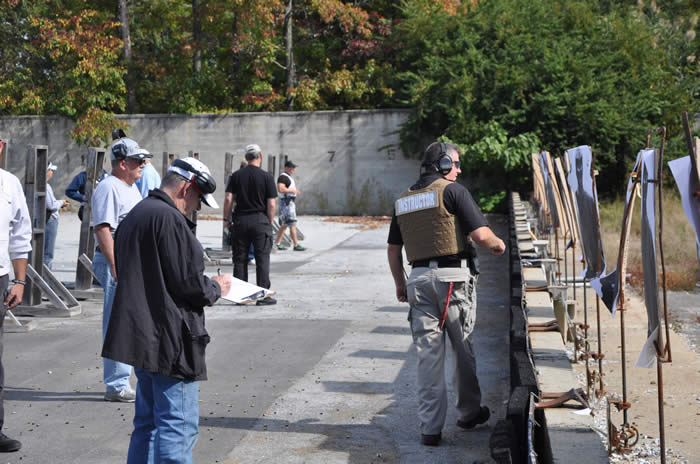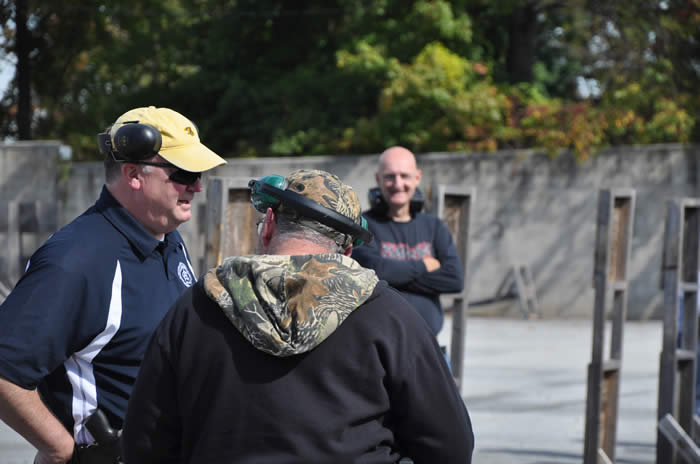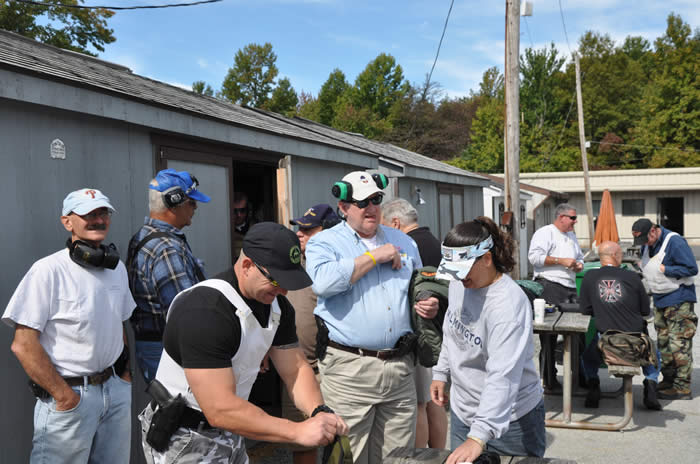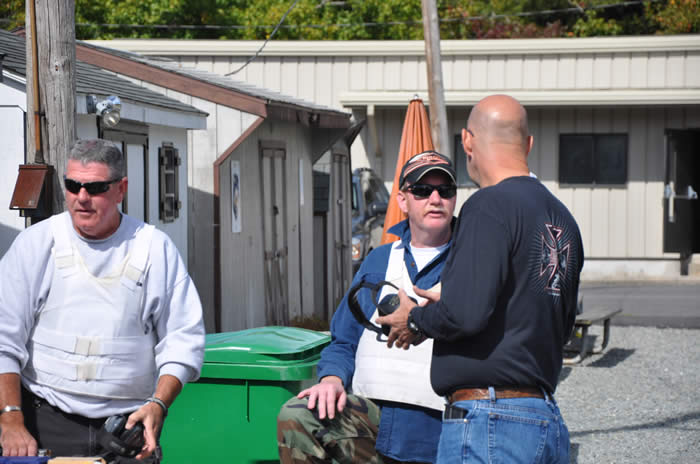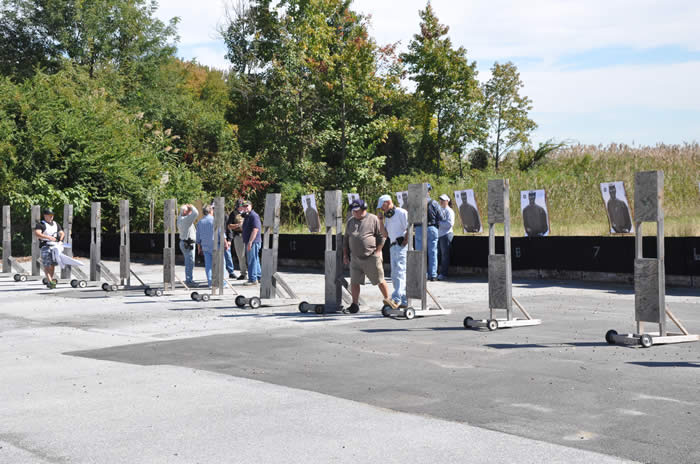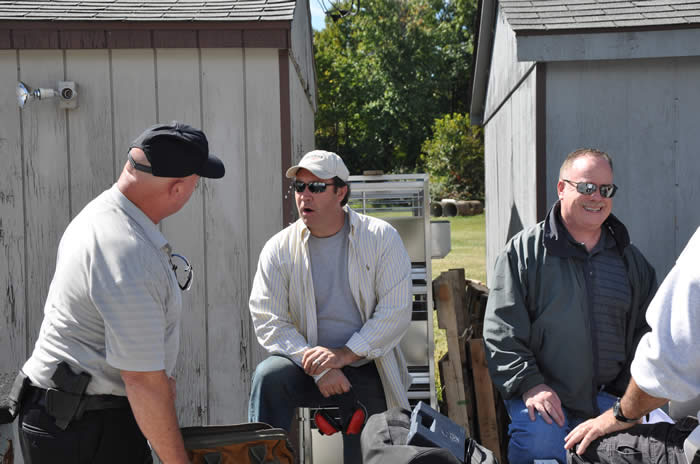 September 7, 2013 the Alumni Association held its annual retiree picnic. The weather was perfect and the facility at the Gore Complex was outstanding. President Joe Fitzgerald and VP Joe Lavelle
did an outstanding job putting everything together. Joe Lavelle was the cook and the food was good and plentiful. Over 75 people came and enjoyed the event.